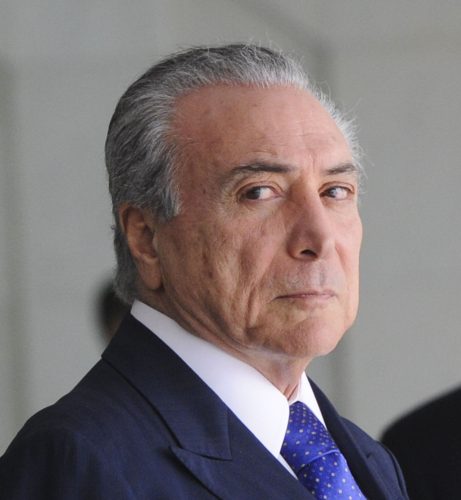 BRASILIA,  (Reuters) – A Brazilian congressional committee yesterday voted against sending a corruption charge against President Michel Temer to the Supreme Court for the leader to be put on trial.
The vote is non-binding and the full house must still vote on the charge, which would only be approved if two-thirds of legislators vote for it.
Temer was charged last month in connection with a graft scheme involving the world's largest meatpacker, JBS SA . General Prosecutor Rodrigo Janot accused Temer of arranging to receive a total of 38 million reais ($11.85 million) in bribes from JBS in the next nine months.
The full house will vote on August 2, after a two-week recess. Though Temer's support has waned, he is widely expected to survive the full house vote.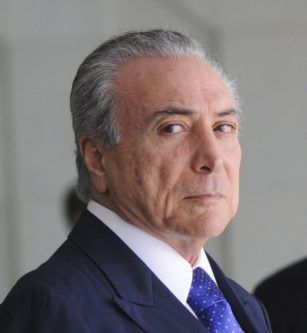 Janot has said he expects to level at least two new graft charges against Temer in the coming weeks, however.
Several lawmakers have told Reuters in recent weeks that if they were forced into multiple votes to protect the deeply unpopular president from a trial, the chances of one of the charges being accepted by the lower house would greatly increase.
Temer, who replaced impeached President Dilma Rousseff last year, would be removed from office for at least 180 days if he were forced to stand trial in the Supreme Court.
Comments

(Jamaica Gleaner) "A suh it go, man." That was the reaction of dancehall artiste Ninja Man as he and his co-accused were led from the Home Circuit Court in handcuffs Monday afternoon.

UNITED NATIONS,  (Thomson Reuters Foundation) – Rich nations responsible for climate change need to help rebuild the Caribbean island of Barbuda where living conditions remain "primitive" more than two months after Hurricane Irma, Antigua and Barbuda Prime Minister Gaston Browne said yesterday.
WASHINGTON, (Reuters) – The United States will end in July 2019 a special status given to about 59,000 Haitian immigrants that protects them from deportation, senior Trump administration officials said yesterday.

(Jamaica Observer) Minister of Justice Delroy Chuck is increasing the pressure on judges to deliver judgments in a timely manner, despite criticisms that he could come across as appearing to interfere with the work of the judiciary.
(Trinidad Guardian) A and V Oil and Gas limited, through its attorneys, says any discrepancies between reported oil production in its Exploration and Production Operations and the actual production receipts at Pointe-a-Pierre is the fault of state-owned Petrotrin.