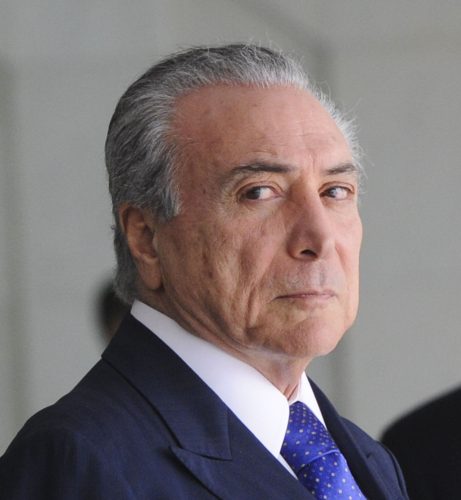 BRASILIA,  (Reuters) – A Brazilian congressional committee yesterday voted against sending a corruption charge against President Michel Temer to the Supreme Court for the leader to be put on trial.
The vote is non-binding and the full house must still vote on the charge, which would only be approved if two-thirds of legislators vote for it.
Temer was charged last month in connection with a graft scheme involving the world's largest meatpacker, JBS SA . General Prosecutor Rodrigo Janot accused Temer of arranging to receive a total of 38 million reais ($11.85 million) in bribes from JBS in the next nine months.
The full house will vote on August 2, after a two-week recess. Though Temer's support has waned, he is widely expected to survive the full house vote.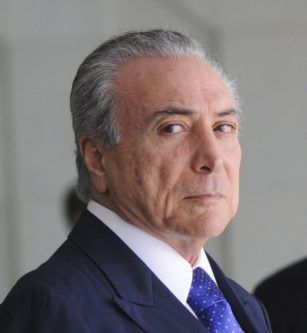 Janot has said he expects to level at least two new graft charges against Temer in the coming weeks, however.
Several lawmakers have told Reuters in recent weeks that if they were forced into multiple votes to protect the deeply unpopular president from a trial, the chances of one of the charges being accepted by the lower house would greatly increase.
Temer, who replaced impeached President Dilma Rousseff last year, would be removed from office for at least 180 days if he were forced to stand trial in the Supreme Court.
Comments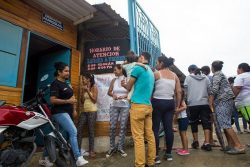 CUCUTA, Colombia  (Thomson Reuters Foundation) – Outside a church in the Colombian border city of Cucuta, Martha Carbajalino flips nervously through a pile of papers in her hands, standing with dozens of other migrant Venezuelan parents hoping to enroll their undocumented children into school.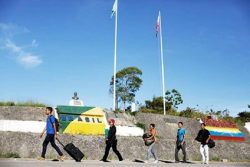 RIO DE JANEIRO,  (Thomson Reuters Foundation) – Brazilian authorities and aid groups are rushing to help tens of thousands of Venezuelan refugees before the start of the rainy season in northern Roraima state this month, even as government leaders clash over a request to close the border.
MANAGUA,  (Reuters) – Protests in Nicaragua over changes to social security have led to the deaths of at least three people, including a police officer, the Red Cross said yesterday, heaping pressure on the leftist government of President Daniel Ortega.
BRASILIA,  (Reuters) – Half of the nations belonging to Unasur, a South American bloc set up a decade ago to counter U.S.