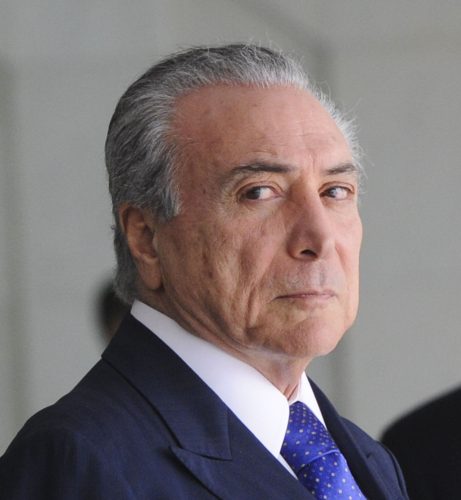 BRASILIA,  (Reuters) – A Brazilian congressional committee yesterday voted against sending a corruption charge against President Michel Temer to the Supreme Court for the leader to be put on trial.
The vote is non-binding and the full house must still vote on the charge, which would only be approved if two-thirds of legislators vote for it.
Temer was charged last month in connection with a graft scheme involving the world's largest meatpacker, JBS SA . General Prosecutor Rodrigo Janot accused Temer of arranging to receive a total of 38 million reais ($11.85 million) in bribes from JBS in the next nine months.
The full house will vote on August 2, after a two-week recess. Though Temer's support has waned, he is widely expected to survive the full house vote.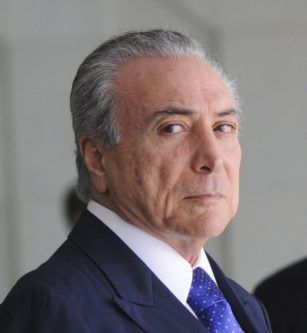 Janot has said he expects to level at least two new graft charges against Temer in the coming weeks, however.
Several lawmakers have told Reuters in recent weeks that if they were forced into multiple votes to protect the deeply unpopular president from a trial, the chances of one of the charges being accepted by the lower house would greatly increase.
Temer, who replaced impeached President Dilma Rousseff last year, would be removed from office for at least 180 days if he were forced to stand trial in the Supreme Court.
Comments
SAN JUAN, Puerto Rico (Reuters) – Puerto Rico's governor met with mayors from around the ravaged island on Saturday after surveying damage to an earthen dam in the northwestern part of the US territory that was threatening to collapse from flooding in the aftermath of Hurricane Maria.
DUBAI (Reuters) – Iran said on Saturday it had successfully tested a new ballistic missile with a range of 2,000 km (1,200 miles) and would keep developing its arsenal despite US pressure to stop.
(Trinidad Express) Former executive chairman of CL Financial Lawrence Duprey was ordered by a Florida judge in July to pay more than US$60 million to British American Insurance Company (BAICO) in damages in relation to the TT$1.9 billion Green Island project in Osceola County, Florida.

Residents working on their roof in badly damaged neighborhood are seen from a Marine Corps MV-22 Osprey surveying the aftermath from Hurricane Maria in St.
MEXICO CITY,  (Reuters) – Rescuers swarmed over rubble with shovels and picks yesterday in a frantic search for survivors two days after Mexico's deadliest earthquake in a generation, focusing on 10 collapsed buildings where people may still be alive.