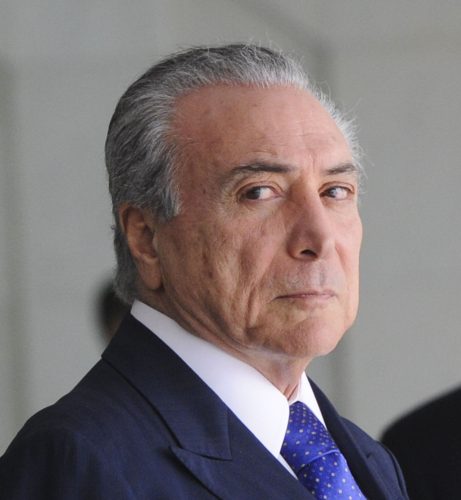 BRASILIA,  (Reuters) – A Brazilian congressional committee yesterday voted against sending a corruption charge against President Michel Temer to the Supreme Court for the leader to be put on trial.
The vote is non-binding and the full house must still vote on the charge, which would only be approved if two-thirds of legislators vote for it.
Temer was charged last month in connection with a graft scheme involving the world's largest meatpacker, JBS SA . General Prosecutor Rodrigo Janot accused Temer of arranging to receive a total of 38 million reais ($11.85 million) in bribes from JBS in the next nine months.
The full house will vote on August 2, after a two-week recess. Though Temer's support has waned, he is widely expected to survive the full house vote.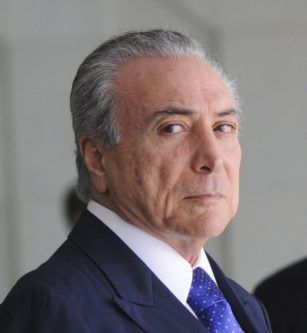 Janot has said he expects to level at least two new graft charges against Temer in the coming weeks, however.
Several lawmakers have told Reuters in recent weeks that if they were forced into multiple votes to protect the deeply unpopular president from a trial, the chances of one of the charges being accepted by the lower house would greatly increase.
Temer, who replaced impeached President Dilma Rousseff last year, would be removed from office for at least 180 days if he were forced to stand trial in the Supreme Court.
Comments

SANTIAGO,  (Reuters) – China invited Latin American and Caribbean countries to join its "One Belt, One Road" initiative yesterday, as part of an agreement to deepen economic and political cooperation in a region where U.S.
PORTO ALEGRE,  (Reuters) – Brazilian politicians, voters and investors will find out on Wednesday whether an appeals court will allow the country's most popular leader, Luiz Inacio Lula da Silva, to run for president this year after being found guilty of accepting a bribe.
(Trinidad Express) A fourth killing has happened in less than 24 hours. The latest murder is the shooting of a Chinese national at his supermarket in Diego Martin.
RIO DE JANEIRO, (Reuters) – The number of confirmed cases of yellow fever outbreak in Brazil has tripled in recent weeks, with 20 deaths since July, the World Health Organization (WHO) said on Monday.

LIMA,  (Reuters) – Pope Francis celebrated an open air Mass for more than 1 million people yesterday, ending a trip to Chile and Peru marked by tough talk on political corruption but a backlash over what many see as his insufficient resolve to tackle sexual abuse in the Church.