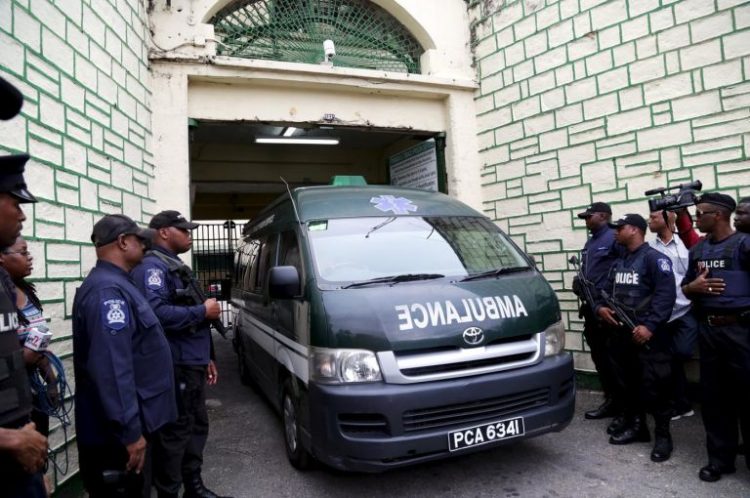 (Trinidad Guardian) In the coming months, the public will see a number of new initiatives being rolled at the country's prisons.
CCTV cameras have already been installed at the Port-of-Spain State Prison after the entire building block was re-wired.
At the Youth Training Centre for teen accused plans are afoot to construct a hall of residence, while the remand section at Golden Grove Prison, Arouca will soon have its video conference centre operational.
These were some of the improvements National Security Minister Edmund Dillon outlined on Wednesday to reporters.
Dillon's comments came two days after president of the Prisons Officers Association Ceron Richards in a T&T Guardian article expressed fears that Sunday's jailbreak in Guyana was a disaster waiting to happen at the Port-of-Spain Prison.
Richards said two things that could trigger a stand-off and jailbreak at this prison were lack of security measures and the city's ageing facility.
Dillon said in a bid to install CCTV cameras at the city's prison they had to call in T&TEC to replace the facility's entire electrical system.
"We did that quite recently. We had to change the system to cater for those new loads and additional wiring and so on. We have a contractual arrangement right now looking at CCTV cameras through the Trinidad and Tobago Prison Service."
He said the ministry has so far completed 70 per cent of its video conferencing centre at the Remand Yard Prison, something which had been proposed for several years.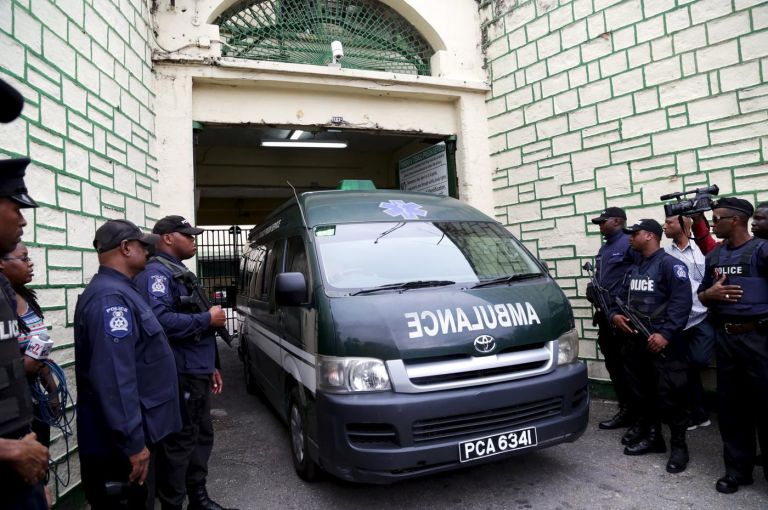 "We had some issues on and off with the contractor which has been dealt with."
Once completed, Dillon said this would take away the movement of remand inmates and Tobago prisoners from attending court who are sometimes told that their matters have been postponed to a later date.
"So that they would be brought right next door and that facility is just outside of remand yard and their issues will be dealt with via video conferencing."
Dillon said there were also plans to strengthen the manpower of prison officers.
He said some areas of deficiency which the association identified were being addressed.
Asked if the ministry intended to do an independent assessment of the structural integrity of the Port-of-Spain Prison, which was built in 1812, Dillon said with the exception of the Maximum Security Prison most of our jails were old.
"We are looking at issues pertinent to Carrera (Island Prison), Port-of-Spain and other facilities that are aged. Right now we are looking at the Youth Training Centre…we have just looked at renovating and creating a hall of residence for the boys."
Comments

(Jamaica Gleaner) "A suh it go, man." That was the reaction of dancehall artiste Ninja Man as he and his co-accused were led from the Home Circuit Court in handcuffs Monday afternoon.

UNITED NATIONS,  (Thomson Reuters Foundation) – Rich nations responsible for climate change need to help rebuild the Caribbean island of Barbuda where living conditions remain "primitive" more than two months after Hurricane Irma, Antigua and Barbuda Prime Minister Gaston Browne said yesterday.
WASHINGTON, (Reuters) – The United States will end in July 2019 a special status given to about 59,000 Haitian immigrants that protects them from deportation, senior Trump administration officials said yesterday.

(Jamaica Observer) Minister of Justice Delroy Chuck is increasing the pressure on judges to deliver judgments in a timely manner, despite criticisms that he could come across as appearing to interfere with the work of the judiciary.
(Trinidad Guardian) A and V Oil and Gas limited, through its attorneys, says any discrepancies between reported oil production in its Exploration and Production Operations and the actual production receipts at Pointe-a-Pierre is the fault of state-owned Petrotrin.