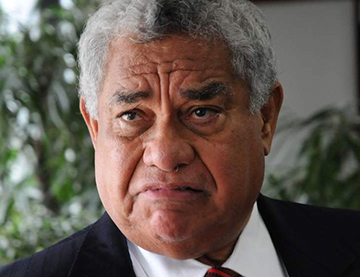 (Trinidad Express) Spiteful. That's how former executive chairman of CL Financial (CLF) Lawrence Duprey views Government's decision to apply to the High Court to wind up the conglomerate.
In a statement to the Sunday Express on Saturday, Duprey said: "The attempt to shut down CLF, and ultimately CLICO, is not about pro­­tecting taxpayers in the slightest. Instead, it is a continuation of the unlawful control of CLF and CLICO and a spiteful decision to des­troy them rather than seeing taxpayers and poli­cyholders repaid and shareholders having their very valuable company returned."
He said CLF shareholders (321 of whom own CLF's 7,500,000 issued shares) "now have common cause with taxpayers and policy­hol­ders in blocking this desperate act by the Government.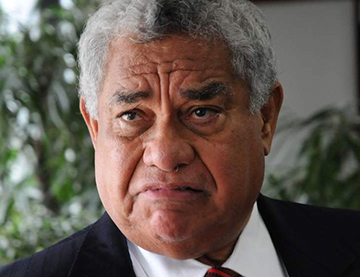 Despite any personal differences, we must all now support any action that parties take to truly defend the interests of taxpayers.
I'm already speaking with representatives of all affected groups and look forward to assisting in any tangible way that I can."
The Trinidad government has applied to the High Court to appoint joint liquidators for CL Financial.
The hearing is set for today.
The court is being asked to appoint Hugh Dickson and Marcus Wide of international accounting firm Grant Thornton as joint provisional liquidators (JPLs).
The application is in conjunction with action taken by Government last Tuesday when it petitioned the High Court to have CLF wound up because it is unable to pay its $15 billion debt.
Today's hearing, the Sunday Express was told, is for the appointment of joint liquidators pending the outcome of the hearing to wind up CLF, which is scheduled for July 25.
The Trinidad government says that CL Financial's management records show it is unable to pay its $15 billion debt.
The $15 billion is the balance owed to the Government for its bailout of CLF subsidiary CLICO in 2009.
The bailout has cost taxpayers $23 billion in total.
At present, CLF's liabilities exceed its assets by $3.4 billion, according to its 2017 management records.
CLF's management records for 2015 to 2017 formed the basis of an affidavit submitted by Colin Soo Ping Chow, director of Ernst & Young Services Ltd, in support of the State's case that the conglomerate is in­sol­vent and should be wound up to pay taxpayers.
CLF has not produced financial statements from 2008-2016.
Comments

CARACAS/BOGOTA,  (Reuters) – Veteran Venezuelan opposition leader Antonio Ledezma, under house arrest since 2015 for alleged coup plotting, escaped across the border to Colombia yesterday.

The Environmental Management Authority (EMA) says it has been notified by Petrotrin that there was an oil spill on Wednesday six nautical miles off Trinidad in the Soldado North Field, Gulf of Paria.
CARACAS, (Reuters) – Venezuela's sacked former chief prosecutor yesterday asked the International Criminal Court to capture and try President Nicolas Maduro and other top officials for crimes against humanity over murders by police and military officers.
MEXICO CITY, (Reuters) – Mexico's economy minister said yesterday he did not agree with statements made by U.S.

CARACAS, (Reuters) – Last March, Chief Justice Maikel Moreno shocked Venezuela when his Supreme Court nullified the powers of the National Assembly and transferred them to the 32-judge tribunal.