(Trinidad Express) Trinidad Cement Limited employee Al Pascall was shot and killed at his home early yesterday.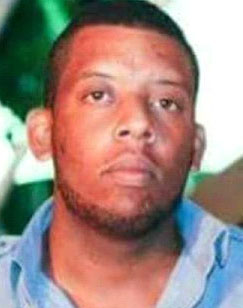 Pascall, 31 of Whiteland, Williamsville returned home from dropping a colleague in Fyzabad after they finished the 3p.m  to 11 p.m shift at their work place in Claxton Bay.
Police officers were told there were explosions and screams at 12.35 am and two men were seen fleeing Pascall's home located next to his parents.
Pascall was found lying in front his house. He had gunshot wounds to the lower chest, police said. He was pronounced dead at the  scene.
Comments

ARLINGTON, Va.,  (Reuters) – Negotiators at talks to modernize NAFTA are running out of time and look set to extend the remaining rounds in a bid to meet an end-year deadline as tensions rise, three sources familiar with the matter said yesterday.

(Trinidad Express) Deryck "Chicken" Hinds was shot and killed near Medine Street, San Fernando on Friday night.

(Trinidad Express) An out of control vehicle crashed through a steel bridge and plunged into the New Cut Channel River, in Woodland on Sunday.
(Trinidad Guardian) A teenager, who according to police, shot at residents of Beetham Gardens, was killed yesterday morning.
MOSCOW (Reuters) – Russia has reached a general agreement with Venezuela on restructuring its debt to Moscow, RIA news agency cited Russian Finance Minister Anton Siluanov as saying on Saturday.