(Trinidad Express) Trinidad Cement Limited employee Al Pascall was shot and killed at his home early yesterday.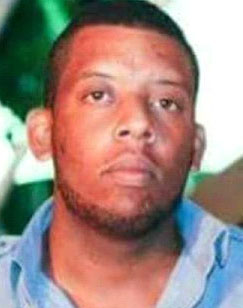 Pascall, 31 of Whiteland, Williamsville returned home from dropping a colleague in Fyzabad after they finished the 3p.m  to 11 p.m shift at their work place in Claxton Bay.
Police officers were told there were explosions and screams at 12.35 am and two men were seen fleeing Pascall's home located next to his parents.
Pascall was found lying in front his house. He had gunshot wounds to the lower chest, police said. He was pronounced dead at the  scene.
Comments

(Jamaica Gleaner) The Kingston pastor who was being sought by the Centre for the Investigation of Sexual Offences and Child Abuse (CISOCA) for allegedly repeatedly having sex with a 12-year-old girl before impregnating her, is now in jail.

CARACAS, (Reuters) – Venezuela's controversial Constituent Assembly yesterday ordered that cases of protesters detained this year be held in civilian rather than military courts, following complaints from various rights groups and the United Nations.

(Trinidad Express) Did mechanic Randy Ramkissoon scarifice his own life to save his wife and three young children when an intruder entered their home on Saturday night?

CARACAS,  (Reuters) – Venezuelan President Nicolas Maduro yesterday called for military exercises after U.S.

(Trinidad Express) Britain's Foreign and Commonwealth Office (FCO) on Friday updated its travel advisory on Trinidad and Tobago.