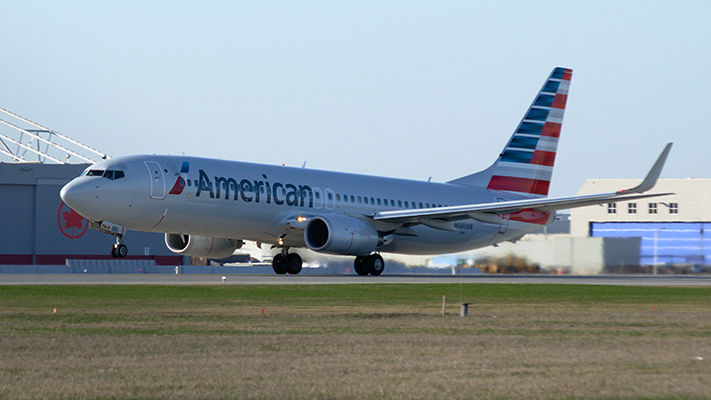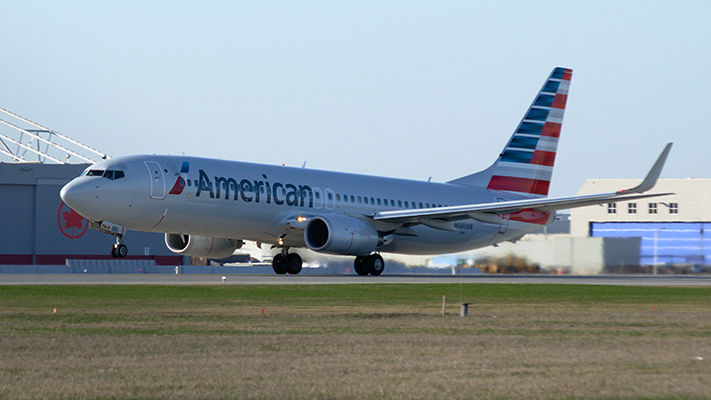 (Trinidad Guardian) Stacy Mohammed and her 15-year-old son Antonio were two of the 30 passengers who were on board American Airlines Flight 2713 from Miami on Wednesday night who were thanking God for life yesterday.
Mohammed, 35, admitted to being left highly traumatised after the flight was forced to make an emergency landing at the Piarco International Airport due to turbulence.
"It was like a nightmare. I remembered going into the washroom and thinking to myself 'Please Jesus, I don't want to die on this plane.'"
Speaking with the T&T Guardian yesterday, Mohammed said she is thanking God for life.
"I prayed so hard to reach Trinidad safely and for nothing to happen to my son and I."
Minutes after saying this prayer and making it back to her seat beside her son on the aircraft, the plane dropped, causing both of them and several other passengers to "lift off their seats for a split second."
"Screams filled the cabin. I looked at my son to see if he was okay. He had hit his head very hard on the right side and above the eye, which up to now remains swollen," Mohammed said.
She also sustained an injury to the head after smashing into the seat in front of her in row 13.
Mohammed said she and her son were returning from a ten-day vacation in the US Virgin Islands, St Croix and had a connecting flight to Piarco from Miami International Airport. She said about two-and-a-half hours into the flight the incident occurred.
"The flight from St Croix was smooth, same airline but was very good. When we left Miami at 5.36 pm, very shortly after take off I knew something was wrong. I was very heavy. It was a rough flight and had a lot of drops due to the air pockets caused by the turbulence," Mohammed said.
The flight AA 2713 departed from Miami from Terminal N Gate D11.
"We had about one hour again to reach Piarco so I decided to go to the wash room. While in there I had to hold on for my life I felt like. I prayed because I did not want to die in there. When I came out I had to almost creep back to my seat. When I got there, a few minutes after my son and I flew off our seats as there was a big drop," she added.
Mohammed said an elderly couple just behind her also sustained serious injuries. "One of the man's tooth broke and his wife hit her head." She said as far as she could remember they all had on seatbelts as they were cautioned by crew members to keep secured because of the severe turbulence.
"Up in the sky have no branches you know. It was so scary. Up to now I am very traumatised and I tried to sleep when I got to my home but I constantly had nightmares," Mohammed said.
Mohammed noted that there was a "noticeable" delay in landing at Piarco and wondered why.
However, in an audio recording acquired by the T&T Guardian there was a 30-minute approach time to land at Piarco. The recording revealed exchanges in radio communication between the pilot and Air Traffic Control, where the pilot informed the ATC that they were trying to stabilise the aircraft for landing and needed a delay time.
"Medical assistance is waiting on your arrival," the ATC told the pilot.
When the aircraft landed Mohammed said they were told to remain in the cabin.
"We were being treated by the crew. I remember seeing children who fell off their seats being attended to. My son and I both had on our seatbelts and we got banged up. When we reached medical people came on board to see about us."
Asked if they were contacted during the day yesterday by the airline, Mohammed replied: "I am quite disappointed. All our information was taken by the airline crew members but up to now I have not received a phone call from them to find out how my son and I are doing. Very disappointing. I intend to go and seek further medical treatment for myself and my son by a private doctor."
The T&T Guardian understands the severe turbulence was the main cause of the problem as there was no mechanical issue.
"At the time of the 'big drop' some people did not have on their seatbelts. They were cautioned at take off of the turbulence ahead and to remain buckled in for their safety," another passenger on the flight, who did not want to be identified, told the T&T Guardian.
Around the Web