CARACAS,  (Reuters) – The Venezuelan state prosecutor's office yesterday asked a local court to halt the inauguration of the country's new 545-member legislative superbody, citing allegations that the government fudged the results of the vote that created it.
Voting technology firm Smartmatic, which provides the South American OPEC member country's voting machines, said on Wednesday the official turnout figure of 8.1 million votes in Sunday's election had been inflated by at least 1 million votes. The firm did not explain how it reached that conclusion.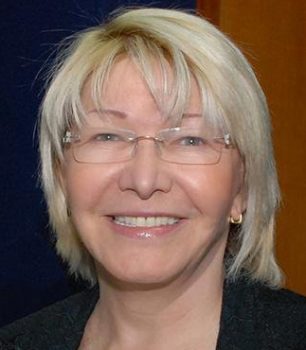 "The preliminary investigation points toward the alleged commission of crimes by functionaries of the National Elections Council (CNE), and other people linked to the council," the prosecutor's office said in a statement. It cited Smartmatic's accusation, which President Nicolas Maduro and his government's elections council have denied.
The opposition boycotted the vote, which was condemned by countries around the world as an affront to democracy. The count was crucial for socialist Maduro to legitimize the new, Socialist Party-dominated "constituent assembly," set for inauguration today.
Opposition leaders have called for a march to the center of Caracas on Friday to protest creation of the assembly, which will be empowered to write a new constitution and may dissolve state institutions, including the opposition-led congress.
The U.S. State Department said yesterday that the United States will not recognize the constituent assembly.
On Wednesday, Chief Prosecutor Luisa Ortega said Smartmatic's accusation helped demonstrate that Sunday's vote was a "fraudulent, illegal and unconstitutional process".
The Information Minis-try referred Reuters to statements National Elec-tions Council chief Tibisay Lucena made in response to Smartmatic's accusations on Wednesday, prior to the prosecutor's announcement.
A National Elections Council official contacted by Reuters said nobody was available to speak about the issue and Smartmatic declined to comment.
Only 3.7 million people had voted by 5:30 p.m. on Sunday, according to internal elections council data reviewed by Reuters. The elections council extended voting to 7 p.m., but some centers were thought to have stayed open longer.
Maduro says the body will bring peace after protests that have left more than 120 people dead over the last four months.
The opposition blames Maduro for an economic meltdown, punctuated by food and medicine shortages. The local bolivar currency has plunged. A thousand dollars of local currency purchased when Maduro came to power in April 2013 would now be worth just $1.34. The bolivar lost 18 percent of its value on Thursday on the black market, according to the widely tracked but opaque website DolarToday.
The financial volatility and civil unrest shows no signs of ending. At least four opposition mayors have been sentenced to prison in the last two weeks for allowing anti-government protests in different cities around the country.
The supreme Court sentenced Carlos Garcia of Merida, Gustavo Marcano of Lecherias and Alfredo Ramos de Barquisimeto in absentia for disobeying an order from Maduro to dismantle opposition road blocks while military court sentenced Omar Lares of the town of Ejido for helping to finance protests.
All four are on the run.
Comments
PORT-AU-PRINCE (Reuters) – Haiti's president said on Friday that sexual misconduct by staff of British charity Oxfam was only the tip of an "iceberg" and called for investigations into Doctors Without Borders and other aid organizations which came to the country after its 2010 earthquake.

CHICAGO,  (Reuters) – Brazil could eclipse the United States as the world's top exporter of corn within five years, ending decades of U.S.
RIO DE JANEIRO,  (Reuters) – Brazil's federal government yesterday ordered the army to take over command of police forces in Rio de Janeiro state in a bid to curb violence driven by drug gangs, who have "virtually taken over" Rio's metropolitan area of 12 million people, President Michel Temer said in announcing the decree.

MEXICO CITY, (Reuters) – The head of the Organization of American States' anti-corruption mission in Honduras said on Thursday he would resign over a lack of support from authorities in the Central American country and clashes with OAS leadership.

VALENCIA, Venezuela/ CARACAS  (Reuters) – Billionaire businessman Lorenzo Mendoza has ruled out challenging Venezuela's leftist President Nicolas Maduro in the upcoming election despite multiple calls for him to stand, sources from his company's workforce said yesterday.