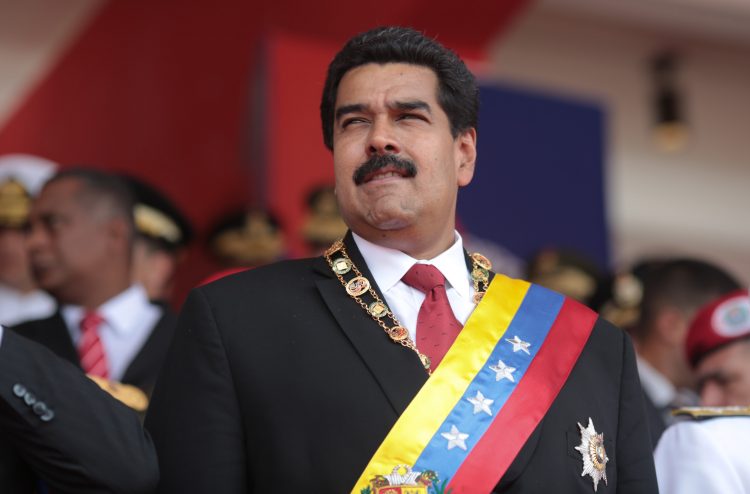 CARACAS/BOGOTA, (Reuters) – Relations between Caracas and Washington are at their lowest point ever, Venezuela's President Nicolas Maduro said yesterday in a speech at the presidential palace for international media that was televised to the nation.
"Unfortunately we are in the worst moment of the relationship with the government of the United States," said Maduro.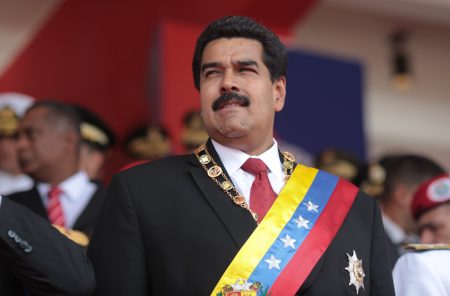 He said that he and U.S. President Donald Trump should be respectful of each other and that relations between Venezuela and the United States should be normalized and a dialog established. "You and I should talk," said Maduro. "Only by speaking can we understand each other." Earlier this month during an impromptu session with reporters in Washington, Trump said, "The people are suffering and they are dying. We have many options for Venezuela including a possible military option if necessary."
Maduro is struggling to weather a political crisis that has shaken his government, led to months of violent protests and his being accused of trying to establish a dictatorship through a new structure for the government that has been opposed nationally and internationally.
Venezuela is also racked by a severe economic crisis that has led to chronic shortages of food and medicine.
During his address yesterday, Maduro spoke at length about actions the United States has taken in the region and elsewhere, specifically mentioning the war in Iraq.
Maduro, like his predecessor Hugo Chavez, has frequently railed against Washington, blaming it for Venezuela's problems, including crushing inflation and the collapse of the local currency.
In recent weeks, the government has cracked down on the opposition including one of Maduro's most outspoken critics in his government, Vene-zuela's top prosecutor Luisa Ortega.
Ortega fled to Colombia last week with her legislator husband after saying she feared for her life. She is now going to Brazil, according to Colombian authorities.
During his speech, Maduro said Venezuela would seek an international arrest warrant for Ortega, and he accused her of having worked with the United States for a long time.
Comments

(Jamaica Observer) Minister of Justice Delroy Chuck is increasing the pressure on judges to deliver judgments in a timely manner, despite criticisms that he could come across as appearing to interfere with the work of the judiciary.
(Trinidad Guardian) A and V Oil and Gas limited, through its attorneys, says any discrepancies between reported oil production in its Exploration and Production Operations and the actual production receipts at Pointe-a-Pierre is the fault of state-owned Petrotrin.

CARACAS/BOGOTA,  (Reuters) – Veteran Venezuelan opposition leader Antonio Ledezma, under house arrest since 2015 for alleged coup plotting, escaped across the border to Colombia yesterday.

The Environmental Management Authority (EMA) says it has been notified by Petrotrin that there was an oil spill on Wednesday six nautical miles off Trinidad in the Soldado North Field, Gulf of Paria.
CARACAS, (Reuters) – Venezuela's sacked former chief prosecutor yesterday asked the International Criminal Court to capture and try President Nicolas Maduro and other top officials for crimes against humanity over murders by police and military officers.