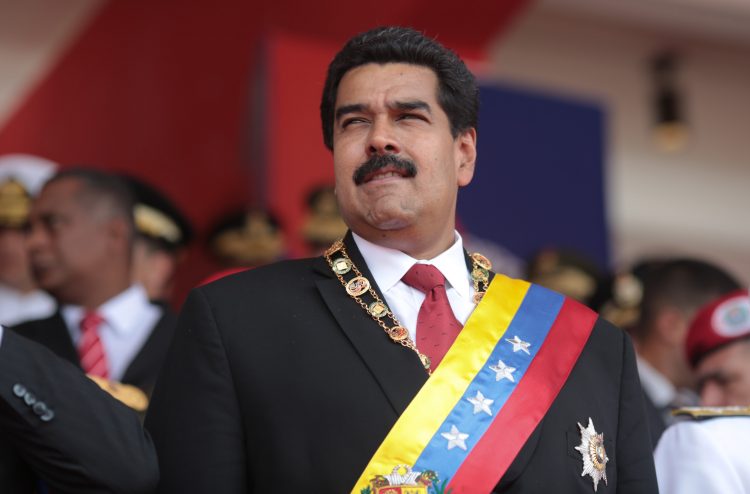 CARACAS/BOGOTA, (Reuters) – Relations between Caracas and Washington are at their lowest point ever, Venezuela's President Nicolas Maduro said yesterday in a speech at the presidential palace for international media that was televised to the nation.
"Unfortunately we are in the worst moment of the relationship with the government of the United States," said Maduro.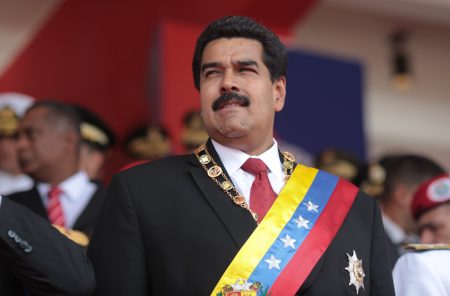 He said that he and U.S. President Donald Trump should be respectful of each other and that relations between Venezuela and the United States should be normalized and a dialog established. "You and I should talk," said Maduro. "Only by speaking can we understand each other." Earlier this month during an impromptu session with reporters in Washington, Trump said, "The people are suffering and they are dying. We have many options for Venezuela including a possible military option if necessary."
Maduro is struggling to weather a political crisis that has shaken his government, led to months of violent protests and his being accused of trying to establish a dictatorship through a new structure for the government that has been opposed nationally and internationally.
Venezuela is also racked by a severe economic crisis that has led to chronic shortages of food and medicine.
During his address yesterday, Maduro spoke at length about actions the United States has taken in the region and elsewhere, specifically mentioning the war in Iraq.
Maduro, like his predecessor Hugo Chavez, has frequently railed against Washington, blaming it for Venezuela's problems, including crushing inflation and the collapse of the local currency.
In recent weeks, the government has cracked down on the opposition including one of Maduro's most outspoken critics in his government, Vene-zuela's top prosecutor Luisa Ortega.
Ortega fled to Colombia last week with her legislator husband after saying she feared for her life. She is now going to Brazil, according to Colombian authorities.
During his speech, Maduro said Venezuela would seek an international arrest warrant for Ortega, and he accused her of having worked with the United States for a long time.
Comments
SAN JUAN, Puerto Rico (Reuters) – Puerto Rico's governor met with mayors from around the ravaged island on Saturday after surveying damage to an earthen dam in the northwestern part of the US territory that was threatening to collapse from flooding in the aftermath of Hurricane Maria.
DUBAI (Reuters) – Iran said on Saturday it had successfully tested a new ballistic missile with a range of 2,000 km (1,200 miles) and would keep developing its arsenal despite US pressure to stop.
(Trinidad Express) Former executive chairman of CL Financial Lawrence Duprey was ordered by a Florida judge in July to pay more than US$60 million to British American Insurance Company (BAICO) in damages in relation to the TT$1.9 billion Green Island project in Osceola County, Florida.

Residents working on their roof in badly damaged neighborhood are seen from a Marine Corps MV-22 Osprey surveying the aftermath from Hurricane Maria in St.
MEXICO CITY,  (Reuters) – Rescuers swarmed over rubble with shovels and picks yesterday in a frantic search for survivors two days after Mexico's deadliest earthquake in a generation, focusing on 10 collapsed buildings where people may still be alive.