(Trinidad Express) The close relatives of Carlsen Field mother Michelle Harrylal are expected to submit samples for DNA testing to have legally satisfying proof that it is her remains.
Harrylal's mother, Aliena Babwah, and other relatives went to the Forensic Sciences Centre on Friday where an examination of the remains was done.
The procedure to have the DNA test done will take a long time, the family was told. There will be no funeral anytime soon.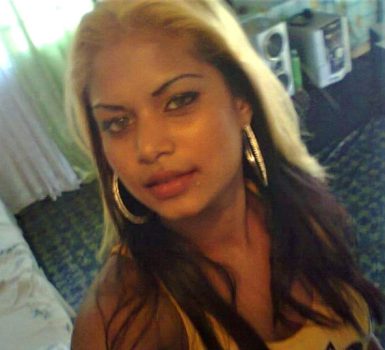 Harrylal is one of three people whose charred remains are believed to have been found in Harrylal's house in a rural farming community off Tanteak Road on Thursday.
Her son, a three-year-old boy, was found wandering through a village that morning and told people his mother had 'gone to heaven'.
Residents investigated and found the burnt out house and the remains of three people.
There was a trail of blood in the bushes leading to the house, police said.
One of the other victims is suspected to be Harrylal's boyfriend, 35 year old Michael Applewaite, also known as "Gaza".
The other is suspected to be someone who residents identified only by the nickname "Reddo".
Police said Applewaite was previously detained for narcotics.
It is believed that the three were shot before their bodies dumped into the house.
Danah Babwah, Harrylal's sister, said that her sister lived in the board structure which was not supplied with electricity for approximately a year.
After spending more than nine hours at the crime scene on Thursday, police returned yesterday with the hope of gathering more information into the triple homicide.
Police suspect the killings happened some time on Wednesday night, but area residents said they were shocked to learn of it since there was no sign of a fire of sounds of gunshots.
Police say the bodies of the three victims were badly burned but they were confident that the remains belonged to the three people named.
A white Hyundai Accent car was towed from the scene. It is believed to belong to one of the victims.
Harrylal's mother, Aliena Babwah, told the Express on Thursday that she believed that her daughter was "in the wrong place at the wrong time".
She said she believed that the killers' target was Applewaite and her daughter "got caught up".
Babwah said she would take custody of the child.
Around the Web