(Jamaica Gleaner) Muslim Sheikh Abdullah el-Faisal who is wanted in the United States on terrorism-related charges, was denied bail when he appeared before the Kingston and St Andrew Parish Court yesterday afternoon.
In turning down the bail application, parish judge Broderick Smith, said el-Faisal could be a flight risk and there was no guarantee he would not engage in the alleged offence while on bail.
The Westmoreland-born el-Faisal was remanded until October 27.
His attorney, K.D Knight, told the court that he plans to appeal the denial of the bail application.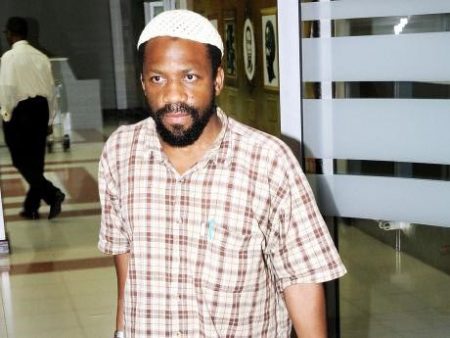 Knight further stated that his client maintains his innocence and feels all this is happening to him because of people's misunderstanding of his Islamic faith.
El-Faisal was arrested on August 25 on a provisional warrant under the Mutual Legal Assistance Treaty with the US.
He's being accused by the United States Government of recruiting persons to join international terrorist group ISIS.
El-Faisal was deported to Jamaica from Kenya in January 2010.
In 2007, he was expelled from Britain after serving a jail term for inciting racial hatred and urging his followers to murder Jews, Hindus, Christians, and Americans.
The cleric once led a London mosque attended by convicted terrorists and Britain has said that his teachings heavily influenced one of the bombers in the 2005 transport network attacks in London that killed 52 people.
Comments

The Governments and people of CARICOM are actively aiding Dominica following Monday night's devastating passage of Category 5 Hurricane Maria, the CARICOM Secretariat said yesterday.

(Jamaica Gleaner) The police say two persons were detained yesterday morning following the fatal shooting of Jamaica's most wanted criminal, Marlon 'Duppy Film' Perry, in Port Morant, St Thomas.
SAN JUAN, Puerto Rico (Reuters) – Puerto Rico's governor met with mayors from around the ravaged island on Saturday after surveying damage to an earthen dam in the northwestern part of the US territory that was threatening to collapse from flooding in the aftermath of Hurricane Maria.
DUBAI (Reuters) – Iran said on Saturday it had successfully tested a new ballistic missile with a range of 2,000 km (1,200 miles) and would keep developing its arsenal despite US pressure to stop.
(Trinidad Express) Former executive chairman of CL Financial Lawrence Duprey was ordered by a Florida judge in July to pay more than US$60 million to British American Insurance Company (BAICO) in damages in relation to the TT$1.9 billion Green Island project in Osceola County, Florida.