(Jamaica Gleaner) Muslim Sheikh Abdullah el-Faisal who is wanted in the United States on terrorism-related charges, was denied bail when he appeared before the Kingston and St Andrew Parish Court yesterday afternoon.
In turning down the bail application, parish judge Broderick Smith, said el-Faisal could be a flight risk and there was no guarantee he would not engage in the alleged offence while on bail.
The Westmoreland-born el-Faisal was remanded until October 27.
His attorney, K.D Knight, told the court that he plans to appeal the denial of the bail application.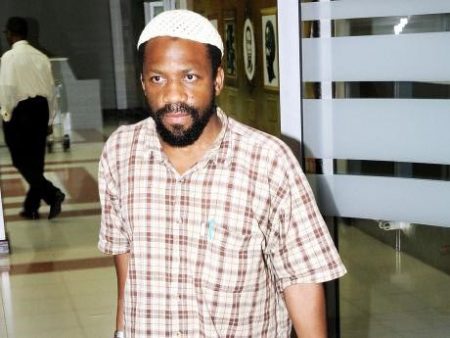 Knight further stated that his client maintains his innocence and feels all this is happening to him because of people's misunderstanding of his Islamic faith.
El-Faisal was arrested on August 25 on a provisional warrant under the Mutual Legal Assistance Treaty with the US.
He's being accused by the United States Government of recruiting persons to join international terrorist group ISIS.
El-Faisal was deported to Jamaica from Kenya in January 2010.
In 2007, he was expelled from Britain after serving a jail term for inciting racial hatred and urging his followers to murder Jews, Hindus, Christians, and Americans.
The cleric once led a London mosque attended by convicted terrorists and Britain has said that his teachings heavily influenced one of the bombers in the 2005 transport network attacks in London that killed 52 people.
Comments

SANTIAGO,  (Reuters) – China invited Latin American and Caribbean countries to join its "One Belt, One Road" initiative yesterday, as part of an agreement to deepen economic and political cooperation in a region where U.S.
PORTO ALEGRE,  (Reuters) – Brazilian politicians, voters and investors will find out on Wednesday whether an appeals court will allow the country's most popular leader, Luiz Inacio Lula da Silva, to run for president this year after being found guilty of accepting a bribe.
(Trinidad Express) A fourth killing has happened in less than 24 hours. The latest murder is the shooting of a Chinese national at his supermarket in Diego Martin.
RIO DE JANEIRO, (Reuters) – The number of confirmed cases of yellow fever outbreak in Brazil has tripled in recent weeks, with 20 deaths since July, the World Health Organization (WHO) said on Monday.

LIMA,  (Reuters) – Pope Francis celebrated an open air Mass for more than 1 million people yesterday, ending a trip to Chile and Peru marked by tough talk on political corruption but a backlash over what many see as his insufficient resolve to tackle sexual abuse in the Church.