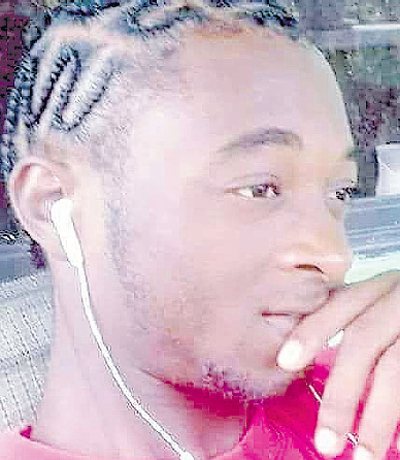 (Trinidad Guardian) A businessman yesterday shot and killed a bandit who held him up as he was on his way to the bank.
According to police reports around 6.30 am, Mahadeo Gosein, 54, was leaving his Sixth Avenue, Barataria home and business, Sixth Avenue Supermarket, when three men dressed in Community-Based Environmental Protection and Enhancement Programme (CEPEP) uniforms stopped him and took an undisclosed sum of cash.
Gosein was shot by what relatives suspect was a shotgun, but then pulled out his licensed firearm and returned fire, killing Allan Walker. This was the second time Gosein had shot an armed bandit.
In February 2007, 19-year-old Reuben Thomas, of La Brea, was shot by Gosein during a robbery attempt.
Gosein's brother Ravindranath said the father of two girls was on his way to the bank when he was attacked. He said he heard a gunshot and then six to seven more and when he rushed outside he saw his brother bleeding and the dead bandit at the side of the road.
Ravindranath said his brother was operated on and was warded in a serious condition at the Intensive Care Unit at the Eric Williams Medical Sciences Complex, Mt Hope.
The dead man, who was identified by his aunt Michelle Walker, was a father of one from Second Caledonia, Morvant, and was released from prison in May after serving time for arms and ammunition charges.
"I tired talk to him about the life he was living. I not going and put water in my mouth and say he was a good boy. He was a pest, I tired talk to him about leaving people thing alone," Walker said.
"Yesterday (Sunday) I talk to him and he tell me he get a work in CEPEP starting Monday. That is the job he get?"
Comments

SANTIAGO,  (Reuters) – China invited Latin American and Caribbean countries to join its "One Belt, One Road" initiative yesterday, as part of an agreement to deepen economic and political cooperation in a region where U.S.
PORTO ALEGRE,  (Reuters) – Brazilian politicians, voters and investors will find out on Wednesday whether an appeals court will allow the country's most popular leader, Luiz Inacio Lula da Silva, to run for president this year after being found guilty of accepting a bribe.
(Trinidad Express) A fourth killing has happened in less than 24 hours. The latest murder is the shooting of a Chinese national at his supermarket in Diego Martin.
RIO DE JANEIRO, (Reuters) – The number of confirmed cases of yellow fever outbreak in Brazil has tripled in recent weeks, with 20 deaths since July, the World Health Organization (WHO) said on Monday.

LIMA,  (Reuters) – Pope Francis celebrated an open air Mass for more than 1 million people yesterday, ending a trip to Chile and Peru marked by tough talk on political corruption but a backlash over what many see as his insufficient resolve to tackle sexual abuse in the Church.