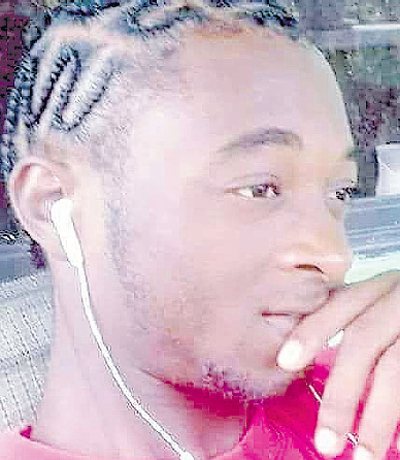 (Trinidad Guardian) A businessman yesterday shot and killed a bandit who held him up as he was on his way to the bank.
According to police reports around 6.30 am, Mahadeo Gosein, 54, was leaving his Sixth Avenue, Barataria home and business, Sixth Avenue Supermarket, when three men dressed in Community-Based Environmental Protection and Enhancement Programme (CEPEP) uniforms stopped him and took an undisclosed sum of cash.
Gosein was shot by what relatives suspect was a shotgun, but then pulled out his licensed firearm and returned fire, killing Allan Walker. This was the second time Gosein had shot an armed bandit.
In February 2007, 19-year-old Reuben Thomas, of La Brea, was shot by Gosein during a robbery attempt.
Gosein's brother Ravindranath said the father of two girls was on his way to the bank when he was attacked. He said he heard a gunshot and then six to seven more and when he rushed outside he saw his brother bleeding and the dead bandit at the side of the road.
Ravindranath said his brother was operated on and was warded in a serious condition at the Intensive Care Unit at the Eric Williams Medical Sciences Complex, Mt Hope.
The dead man, who was identified by his aunt Michelle Walker, was a father of one from Second Caledonia, Morvant, and was released from prison in May after serving time for arms and ammunition charges.
"I tired talk to him about the life he was living. I not going and put water in my mouth and say he was a good boy. He was a pest, I tired talk to him about leaving people thing alone," Walker said.
"Yesterday (Sunday) I talk to him and he tell me he get a work in CEPEP starting Monday. That is the job he get?"
Comments

UNITED NATIONS,  (Thomson Reuters Foundation) – Rich nations responsible for climate change need to help rebuild the Caribbean island of Barbuda where living conditions remain "primitive" more than two months after Hurricane Irma, Antigua and Barbuda Prime Minister Gaston Browne said yesterday.

(Jamaica Gleaner) "A suh it go, man." That was the reaction of dancehall artiste Ninja Man as he and his co-accused were led from the Home Circuit Court in handcuffs Monday afternoon.
WASHINGTON, (Reuters) – The United States will end in July 2019 a special status given to about 59,000 Haitian immigrants that protects them from deportation, senior Trump administration officials said yesterday.

(Jamaica Observer) Minister of Justice Delroy Chuck is increasing the pressure on judges to deliver judgments in a timely manner, despite criticisms that he could come across as appearing to interfere with the work of the judiciary.
(Trinidad Guardian) A and V Oil and Gas limited, through its attorneys, says any discrepancies between reported oil production in its Exploration and Production Operations and the actual production receipts at Pointe-a-Pierre is the fault of state-owned Petrotrin.