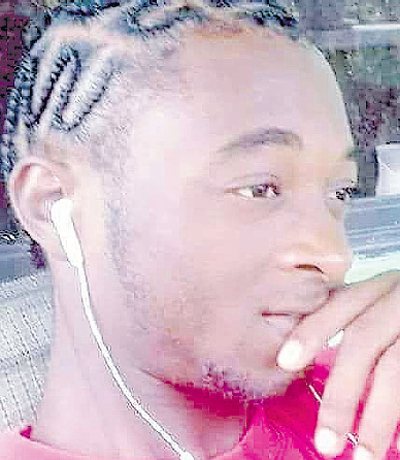 (Trinidad Guardian) A businessman yesterday shot and killed a bandit who held him up as he was on his way to the bank.
According to police reports around 6.30 am, Mahadeo Gosein, 54, was leaving his Sixth Avenue, Barataria home and business, Sixth Avenue Supermarket, when three men dressed in Community-Based Environmental Protection and Enhancement Programme (CEPEP) uniforms stopped him and took an undisclosed sum of cash.
Gosein was shot by what relatives suspect was a shotgun, but then pulled out his licensed firearm and returned fire, killing Allan Walker. This was the second time Gosein had shot an armed bandit.
In February 2007, 19-year-old Reuben Thomas, of La Brea, was shot by Gosein during a robbery attempt.
Gosein's brother Ravindranath said the father of two girls was on his way to the bank when he was attacked. He said he heard a gunshot and then six to seven more and when he rushed outside he saw his brother bleeding and the dead bandit at the side of the road.
Ravindranath said his brother was operated on and was warded in a serious condition at the Intensive Care Unit at the Eric Williams Medical Sciences Complex, Mt Hope.
The dead man, who was identified by his aunt Michelle Walker, was a father of one from Second Caledonia, Morvant, and was released from prison in May after serving time for arms and ammunition charges.
"I tired talk to him about the life he was living. I not going and put water in my mouth and say he was a good boy. He was a pest, I tired talk to him about leaving people thing alone," Walker said.
"Yesterday (Sunday) I talk to him and he tell me he get a work in CEPEP starting Monday. That is the job he get?"
Comments

The Governments and people of CARICOM are actively aiding Dominica following Monday night's devastating passage of Category 5 Hurricane Maria, the CARICOM Secretariat said yesterday.

(Jamaica Gleaner) The police say two persons were detained yesterday morning following the fatal shooting of Jamaica's most wanted criminal, Marlon 'Duppy Film' Perry, in Port Morant, St Thomas.
SAN JUAN, Puerto Rico (Reuters) – Puerto Rico's governor met with mayors from around the ravaged island on Saturday after surveying damage to an earthen dam in the northwestern part of the US territory that was threatening to collapse from flooding in the aftermath of Hurricane Maria.
DUBAI (Reuters) – Iran said on Saturday it had successfully tested a new ballistic missile with a range of 2,000 km (1,200 miles) and would keep developing its arsenal despite US pressure to stop.
(Trinidad Express) Former executive chairman of CL Financial Lawrence Duprey was ordered by a Florida judge in July to pay more than US$60 million to British American Insurance Company (BAICO) in damages in relation to the TT$1.9 billion Green Island project in Osceola County, Florida.