(Trinidad Express) Finance Minister Colm Imbert has announced an increase in fuel prices with immediate effect.
In delivering the 2017/2018 national budget yesterday, Imbert stated that the price of super gasoline would increase from $3.58 per litre to $3.97 per litre.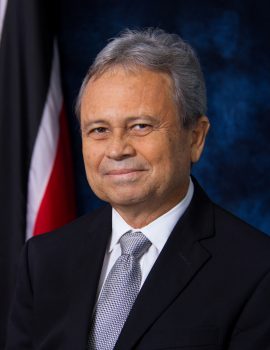 The price of diesel, he said, would go from $2.30 per litre to $3.41 per litre.
Imbert said it was necessary to eliminate the fuel subsidy as it was not good or efficient use of taxpayers funds.
"The wealthy man who drives a diesel BMW X5 receives the same subsidy or more as the working man who drives a Nissan pickup. It should also be noted as recent as 2014 the fuel subsidy was as high as $7 billion which could have been used to create jobs, pay for health care and assist the poor and under privileged," he said.
Last year, the price of super gasoline would be increased to $3.58 per litre and diesel to $2 per litre.
And in 2015 the budget saw an increase in the price of super gasoline from $2.70 to $3.11 per litre with diesel going to $1.72 from $1.50 per litre.
Around the Web