(Trinidad Express) An out of control vehicle crashed through a steel bridge and plunged into the New Cut Channel River, in Woodland on Sunday.
Three men were found dead inside the vehicle.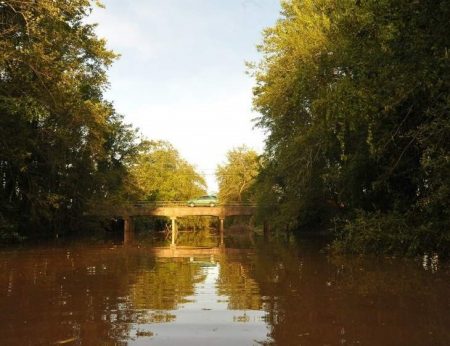 Police responded to a report that a black Peugeot car was involved in an accident at around 1.30pm.
Officers from the San Fernando CID and Mon Repos Fire Station arrived on the scene and discovered men.
It took three hours to remove the bodies from the water. Police said the men were not identified up to late evening.
Around the Web