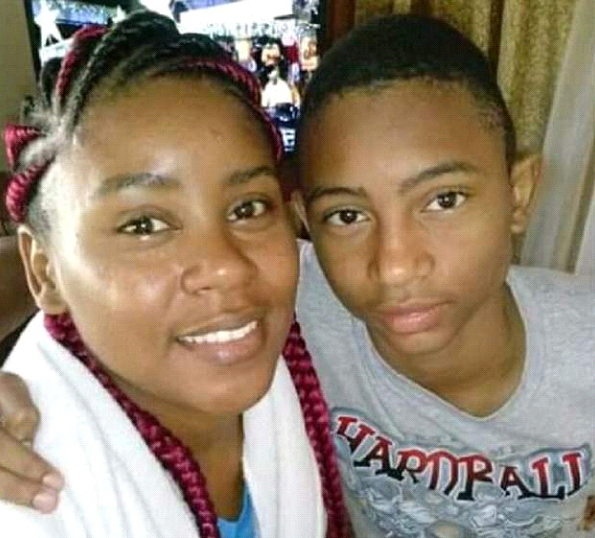 (Trinidad Express) My mom is my hero!
These are the words from 14 year-old, Rodrigo Darius Sanchez, who obtained passes in seven subjects after completing the Caribbean Secondary Education Certificate (CSEC) examinations recently.
The teenager from Point Fortin praised his mother, Joseann Matthews, who not only wrote the examination with him but also did the same subjects.
He said, "We signed up for Mathematics, English, Human and Social Biology, Social Studies and Office Administration in 2016. In 2017 with the exception of Information Technology, mom and I wrote Principles of Business and Office Administration."
Sanchez says, Office Administration was a challenging subject for him, and decided to re-sit the exam earlier this year for a better grade.
The CSEC graduate walked away with five 2s, and two 3s. His mother got two 1s, three 2s and one 3.
Sanchez and Matthews are more than just mother and son; they are best friends and study buddies.
He said, "My mom is not a normal human being but she is my hero. I admire her ability to envision and sacrifice. She's an inspiration to my brother and me."
Sanchez, who turned 15 earlier this year is currently pursuing a degree in Information Technology and hopes to be a game developer/ software engineer.
Around the Web