(Trinidad Guardian) Education Minister Anthony Garcia is not totally surprised at reports the University of T&T (UTT) is facing financial constraints and will not be able to operate beyond January 2018. However, Garcia says he has had a discussion with Prime Minister Dr Keith Rowley about a way forward and expects to meet with Finance Minister Colm Imbert for further discussions.
Saying he has been speaking almost daily with UTT's vice-chairman about the situation, Garcia said it is important for students to have access to affordable tertiary education.
"We have been discussing all these challenges for quite some time now so I wasn't totally surprised," Garcia said after meeting with staff at the Malick Secondary School yesterday.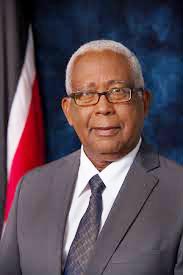 In a memo to staff on Wednesday, UTT chairman Professor Kenneth Julien announced plans for restructuring of the cash-strapped university.
"This development, if left unaddressed, will see the university experiencing a huge cash shortfall of the order of $190 million at the end of the fiscal year, and an inability to meet its payroll liabilities beyond January 2018," Julien said.
UTT is proposing to reduce staff of the academic and academic support functions of the university. But a source at UTT said yesterday it has not yet been decided whether any of the campuses will be closed.
"It was decided that management was a bit too top heavy, especially given the current economic times, but to say campuses would be closed, this is premature. We are still having discussions. Nothing is finalised as yet," the source said.
Meanwhile, Chaguanas East MP and former Tertiary Education and Skills Training minister Fazal Karim yesterday condemned the Government for allowing UTT to get to this position.
He said the UTT cuts were coming on the heels of dismissal of staff at the National Energy Skills Centre (NESC) and MIC Institute of Technology within the last year.
He said the education system was in crisis under the People's National Movement Government, noting in two short years the PNM has mismanaged the Government Assistance for Tuition Expenses (GATE) programme, dismantled the UTT without cabinet approval, diverted over $300 million to UTT, Tamana Park with no plan for its use, squandered millions on consultancies at UTT with no tangible results and closed down the UTT Aviation Campus, which could generate millions of dollars in revenue to the State.
"The abysmal incompetence of this administration to nurture our nation's most critical resource – our human resource – will only spiral in future mass job losses and paralyse an already weakening economy," Karim said.
Around the Web