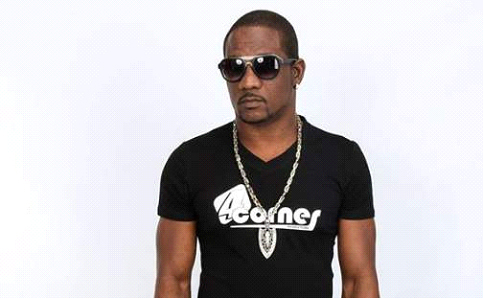 (Jamaica Observer) KINGSTON, Jamaica — Dancehall artiste Unicorn was on Sunday shot dead by unknown assailants on Bowens Road in Kingston 13.
OBSERVER ONLINE understands that Unicorn, whose given name is Donovan McMurray, was seen lying on the road with gunshot wounds to his upper body.
The 43-year-old artiste is best known for his song 'Think bout Me', which features female DJ Macka Diamond.
"Sleep in peace @unycorntheking can't believe it a swear #mood," Macka Diamond posted on social media site Instagram.
Comments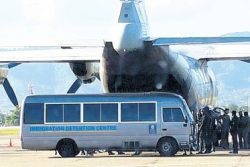 The United Nations System in Trinidad and Tobago yesterday expressed concern after authorities in  Twin-Island Republic announced they had facilitated the return to Venezuela of scores of Venezuelan citizens, including asylum seekers, who had been in detention.
HAVANA, (Reuters) – Venezuelan President Nicolas Maduro became on Saturday the first foreign leader to meet with Cuba's Miguel Diaz-Canel since he became president of the communist-run island this week, underscoring the importance of the Venezuelan-Cuban alliance.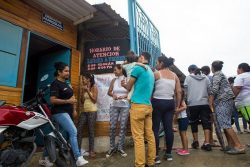 CUCUTA, Colombia  (Thomson Reuters Foundation) – Outside a church in the Colombian border city of Cucuta, Martha Carbajalino flips nervously through a pile of papers in her hands, standing with dozens of other migrant Venezuelan parents hoping to enroll their undocumented children into school.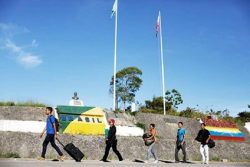 RIO DE JANEIRO,  (Thomson Reuters Foundation) – Brazilian authorities and aid groups are rushing to help tens of thousands of Venezuelan refugees before the start of the rainy season in northern Roraima state this month, even as government leaders clash over a request to close the border.