(Trinidad Guardian) A 30-year-old man, on his way to the barbershop in preparation for one of his daughters' birthday celebration yesterday, was gunned down moments after dropping off the child at school.
According to police reports, around 8.30 am they received a report of shooting at Balthazar Street, Tunapuna. When they arrived they found Kevin Perreira slouched over to the front passenger side of his gold coloured Nissan Almera.
His car was shot up by occupants of two cars, which police believed were following him. After he was shot, Perreira crashed into a wall at the corner of Green Street.
On arrival at the scene some four hours later, his mother Janice screamed for her child to get up "In Jesus name". She screamed in agony calling for her son to hug her as he did the night before when she was told by him that he loved her and wanted her to stop working as hard as she was.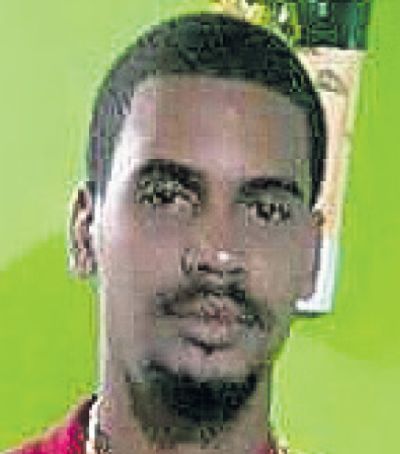 The single mother, according to relatives, did all she could to raise her children as upstanding citizens and she succeeded. Relatives dismissed, without the suggestion being made, that Perreira was gang affiliated and his death associated with such affiliation. He had a parlour and raised pigs and occasionally worked PH taxi to support himself, wife and three children.
Those gathered lamented that sometimes Perreira would have children in his vehicle, sometimes his own and query what would have happened to them if they were with him.
Relative said that envious men from the area wanted the St John Trace, St Augustine father dead because they were jealous of him and his success.
While at the scene some residents were overheard discussing how news of Perreria's death came seconds after learning of another acquaintance being killed.
The residents were referring to Marvin Davis who died at 9.57 pm on Wednesday at the Eric Williams Medical Sciences Complex after being shot while at a bar in Curepe last week Friday.
Police said then a masked man approached the victim and shot him before fleeing. He was to hospital. His shooting came days after his brother was shot.
The deaths of the men took the murder toll to 424 for the year, compared to 407 for the same period last year.
Around the Web