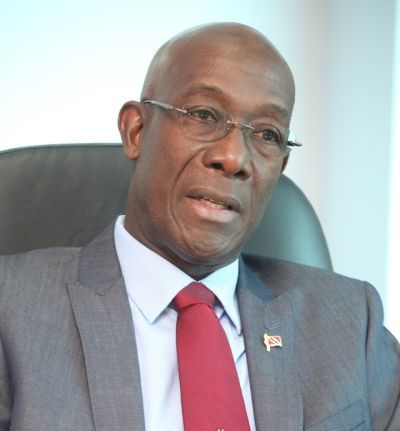 (Trinidad Guardian) Stop embarrassing the Chinese government and people!
That was Prime Minister Dr Keith Rowley's rebuke to the Opposition in Parliament yesterday, after being pressed on the change of plans for his China trip.
After plans for a trip between November 30-December 9 were announced last week, Government revealed this week that the high level meeting Rowley was initially scheduled to attend was downgraded.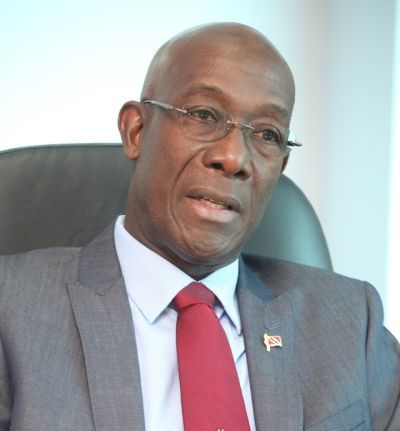 China's government instead invited him on a high level official visit next year.
Pressed by United National Congress (UNC) MP Rodney Charles on a "withdrawal" of China's invitation yesterday, Rowley, accusing the UNC of "mischief," said there was no "withdrawal."
He said reiterated how China's invitation to the initial multi-leader conference, arose, adding: "Apparently, the conference has since been rethought and reviewed and isn't occurring any longer.
"Since that meeting has been removed from the programme, there can be no 'withdrawal' of invitation. However, China's government has invited me on a official visit, now being planned, (for) spring time. And the mischief about 'withdrawal' should end here and stop embarrassing the Chinese."
When Charles asked him to reveal China's invitation, Rowley told the Opposition to "…leave the Chinese government out of this!"
Saying Minister in the Office of the Prime Minister Stuart Young had detailed the situation, Rowley added: "I cannot for the life of me see why any official, especially Parliamentarian, should want to be misrepresenting his matter and embarrassing a major partner of T&T. I will answer no more questions on this matter."
Comments

Stronger co-operation in disaster risk management is among the major decisions of the Sixth CARICOM-Cuba Summit, held in Antigua and Barbuda on Friday, a release from the CARICOM Secretariat said on Saturday.
(Jamaica Gleaner) Gunmen yesterday attacked mourners at a funeral at Kings Chapel on Windward Road in Kingston, killing two people and injuring seven others.
TEGUCIGALPA,  (Reuters) – Honduras' electoral tribunal said yesterday that a partial recount of votes from the disputed presidential election showed broadly the same result as previously, giving the lead to current President Juan Orlando Hernandez.
LIMA (Reuters) – Peruvian President Pedro Pablo Kuczynski acknowledged that he worked as a financial adviser for an irrigation project owned by the Brazilian builder Odebrecht on Saturday, contradicting his previous denials of having any links to the company.

(Trinidad Express) A man whose female friend was found murdered last year and whose wife disappeared two months ago has also gone missing.