(Trinidad Guardian) Stop embarrassing the Chinese government and people!
That was Prime Minister Dr Keith Rowley's rebuke to the Opposition in Parliament yesterday, after being pressed on the change of plans for his China trip.
After plans for a trip between November 30-December 9 were announced last week, Government revealed this week that the high level meeting Rowley was initially scheduled to attend was downgraded.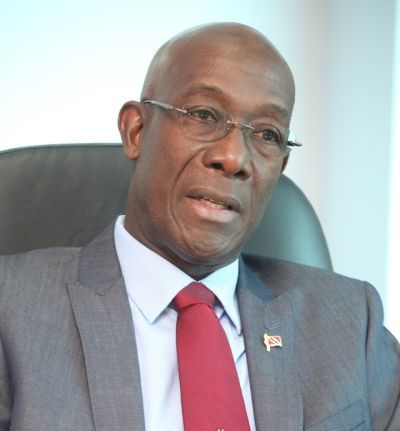 China's government instead invited him on a high level official visit next year.
Pressed by United National Congress (UNC) MP Rodney Charles on a "withdrawal" of China's invitation yesterday, Rowley, accusing the UNC of "mischief," said there was no "withdrawal."
He said reiterated how China's invitation to the initial multi-leader conference, arose, adding: "Apparently, the conference has since been rethought and reviewed and isn't occurring any longer.
"Since that meeting has been removed from the programme, there can be no 'withdrawal' of invitation. However, China's government has invited me on a official visit, now being planned, (for) spring time. And the mischief about 'withdrawal' should end here and stop embarrassing the Chinese."
When Charles asked him to reveal China's invitation, Rowley told the Opposition to "…leave the Chinese government out of this!"
Saying Minister in the Office of the Prime Minister Stuart Young had detailed the situation, Rowley added: "I cannot for the life of me see why any official, especially Parliamentarian, should want to be misrepresenting his matter and embarrassing a major partner of T&T. I will answer no more questions on this matter."
Around the Web