(Jamaica Gleaner) QUEENS, New York: The Jamaican diaspora was jolted Saturday evening as news of the death of the renowned CEO and founder of Golden Krust Caribbean Bakery and Grill, Lowell Hawthorne, circulated throughout the community.
Hawthorne, 57, who migrated to the United States (US) in 1981, shot and killed himself at his New York office on Saturday.
The entrepreneurial businessman had had a long-standing relationship with the diaspora community and received numerous philanthropy awards for his contributions both in Jamaica and the US.
In recent years, he had been honoured by Children of Jamaica Outreach Inc (COJO), which hosted its 23rd Annual Gala on Saturday evening, for his continuous support in providing scholarships and endowments for underserved children in Jamaica.
COJO chairman and founder Gary Williams, who had a time-honoured relationship with Hawthorne, expressed shock at the death of his friend and colleague.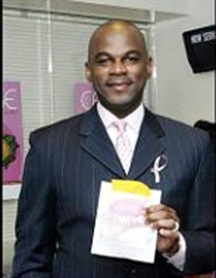 "[It's] very, very sad because we were packing the goodie bags [for the gala] with the Golden Krust buns and newsletter when I got the call. I was shocked and in total disbelief," Williams said.
"Everyone knows Lowell Hawthorne as an icon in our community, an inspiration to all of us, and Golden Krust is a part of everything – they bought tickets for the event last night (Saturday evening) as well. So hearing that was like … . It is a loss for us and my heart goes out to his family."
Marcia Erskine, of Erskine & Associates, a long-time friend and colleague who has worked closely with Hawthorne over the years, echoed similar sentiments.
"Devastating! Lowell Hawthorne is someone I know through the University of the West Indies, especially the American Foundation for the University of the West Indies. He was a very focused, very determined [individual]. A high achiever who has done very well in his family business – to take it to another level and put it on sound footing in the Americas and diaspora, but also expanding outwards. A gap is left now, it's a great void," she said.
Golden Krust opened its first bakery in 1989 at 1381 E. Gunhill Road, Bronx, NY. In 1996, it became the first Caribbean food franchise in the United States. Today, it stands as a proud franchiser of 120 outstanding Caribbean restaurants.
Around the Web