(Trinidad Guardian) The Counter-Trafficking Unit, working with other law enforcement agencies, will be focusing on disrupting operations at known "places of ill-repute" to deter demands for commercial sexual services, says acting National Security Minister Stuart Young.
He gave the information in the Senate yesterday in replying to queries from UNC Senator Wade Mark.
Young dismissed as "misleading," reports that T&T has become a destination, transit and source country for adults and children subjected to sex trafficking and forced labour.
He detailed initiatives of Counter-Trafficking Unit against human trafficking in T&T.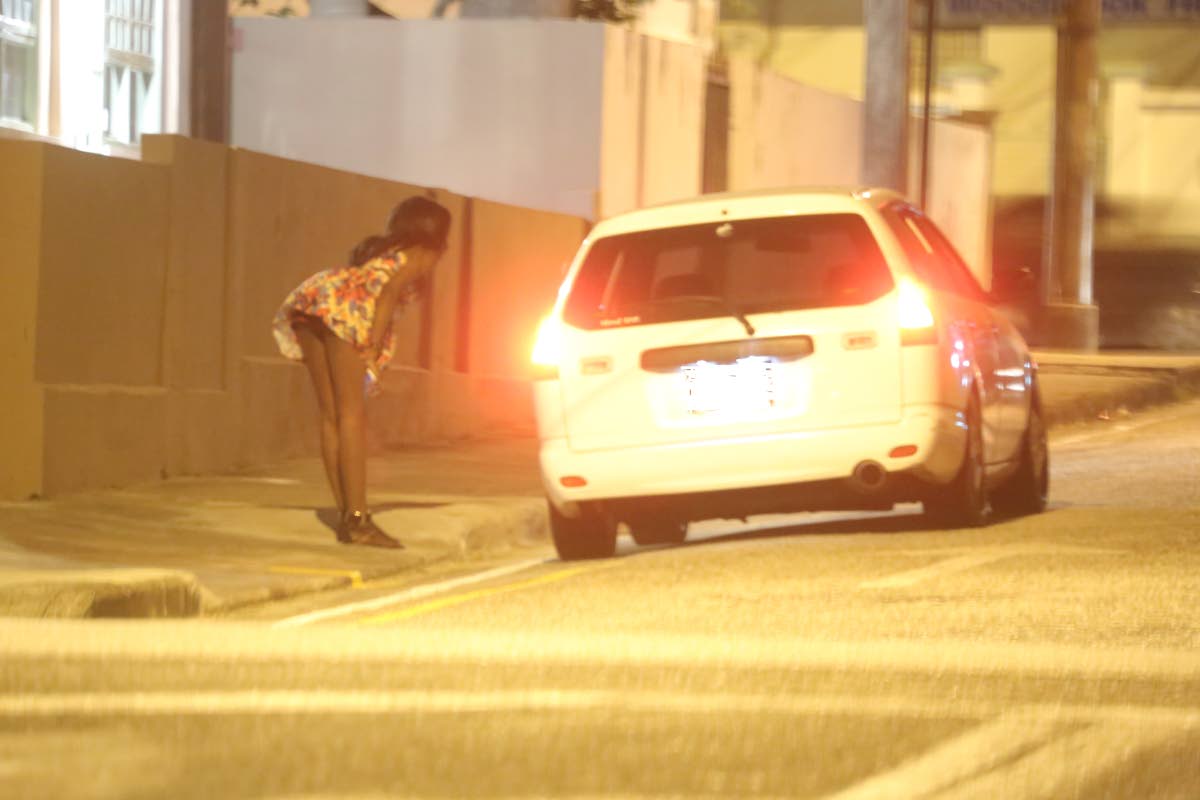 "The unit is also in continuous regional pursuit of new ways to identify possible victims of sex/labour trafficking who have left T&T," he said.
"Officers travel to source countries and seek assistance from regional counterparts to locate/interview people who provide very useful information on transnational criminal networks," he said.
Information is also shared with source countries to disrupt the activities of identified suspects overseas.
Young also commented on a recent US report which claimed police and immigration officers are allegedly facilitating sex-trafficking.
He said information from the Police Service and Immigration Division between April 2016 to March 2017—when the US report was done—indicated no reports were received or any evidence presented that implicated any police or Immigration officers.
He noted the Trafficking In Persons law imposes a 25-year jail sentence on officials/public officers who committed offences.
"T&T has also improved ranking on the Trafficking Victims Protection Act, moving from a Watch List country in 2016 to a Tier Two country," he said.
On whether the Government will contact the US on the "false" report on T&T, Young said the Government has been in touch with the US Government "to work with them and see what can be done."
When Independent Senator Melissa Ramkissoon insisted social media had claimed an Immigration officer was involved in trafficking of a foreigner, Young said he would ask the police and immigration to contact her to get the
Comments

(Jamaica Gleaner) Determined to stem the murder tally in St Catherine North now at 48 since the start of this year, Prime Minister Andrew Holness yesterday morning announced a state of public emergency in the police division, saying some rights will be suspended.
(Barbados Nation) The woman who has been leading the fight on behalf of former local policyholders of CLICO International Life Insurance said it was unfortunate that no one has yet been charged in connection with the company's2009 collapse.

(Trinidad Express) The man suspected in the killing of four La Brea residents last Tuesday, has been caught.

(Trinidad Express) Three police officers attached to the La Brea Police Station have been suspended from duties pending the outcome of an investigation into how they responded to a domestic violence report made by Abigail Chapman, who ended up being killed along with her daughter and two others in la Brea this week.

(Jamaica Gleaner) Gloria Palomino was the first Jamaican woman to receive a recommendation by Dr Uma Dhanabalan and Dr Shantell Neely-James to legally purchase Cannabis in Jamaica.