(Trinidad Guardian) Ramraj Samaroo yesterday appeared in the Couva Magistrates Court charged with the murder of his younger brother.
Samaroo, also known as Baye, 52, of Couva, is accused of chopping his brother, Ganesh Samaroo, 37, several times with a cutlass following an altercation last Tuesday at his Perseverance Village home.
Ganesh, a truck driver, died at the scene.
Samaroo was charged by Cpl Ian Bobb on Monday following instructions from the Deputy Director of Public Prosecutions Joan Honore-Paul.
Couva Magistrate Christine Charles read the charge and subsequently remanded Samaroo into custody. Samaroo, who was represented by attorney Shirvan Ramdhanie, is expected to return to court on January 9.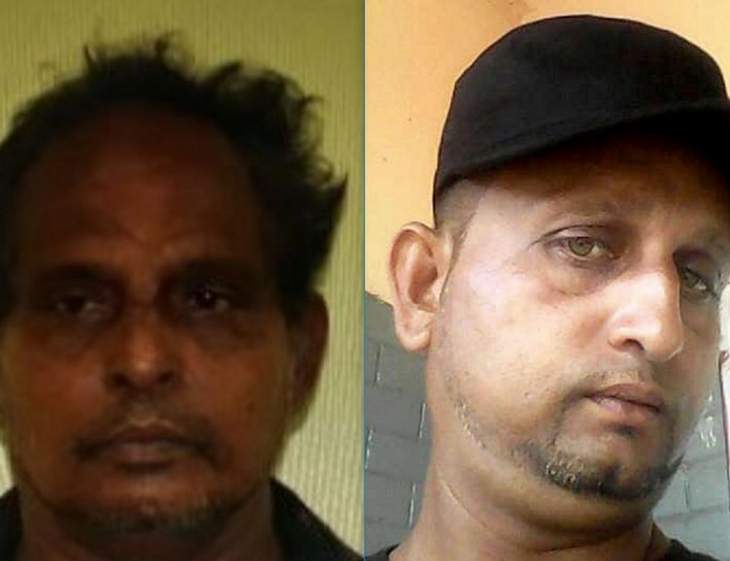 Comments

(Trinidad Guardian) A domestic dispute yesterday turned deadly for a 27-year-old woman, after she was stabbed in the neck by her lover in broad daylight at the Croisee in San Juan.

LIMA,  (Reuters) – Peru's center-right President Pedro Pablo Kuczynski announced his resignation yesterday after a vote-buying allegations ensnared him in a fresh scandal on the eve of an impeachment vote, capping months of political turmoil in one of Latin America's most stable economies.
CARACAS/BEIJING,  (Reuters) – China is likely to extend an agreement providing crisis-stricken Venezuela with favourable loans repayment terms but will not lend fresh funds to President Nicolas Maduro's government, according to sources in Caracas and Beijing familiar with the situation.

(Trinidad Express) The woman beaten to death with a brick in Mayaro on Monday night was eight months pregnant.
CARACAS, (Reuters) – Opposition presidential candidate Henri Falcon's campaign vowed yesterday to implement a $25 monthly giveaway to Venezuelans, as part of plans to dollarize the crisis-hit economy and alleviate suffering should he win the May 20 vote.