(Trinidad Guardian) Ramraj Samaroo yesterday appeared in the Couva Magistrates Court charged with the murder of his younger brother.
Samaroo, also known as Baye, 52, of Couva, is accused of chopping his brother, Ganesh Samaroo, 37, several times with a cutlass following an altercation last Tuesday at his Perseverance Village home.
Ganesh, a truck driver, died at the scene.
Samaroo was charged by Cpl Ian Bobb on Monday following instructions from the Deputy Director of Public Prosecutions Joan Honore-Paul.
Couva Magistrate Christine Charles read the charge and subsequently remanded Samaroo into custody. Samaroo, who was represented by attorney Shirvan Ramdhanie, is expected to return to court on January 9.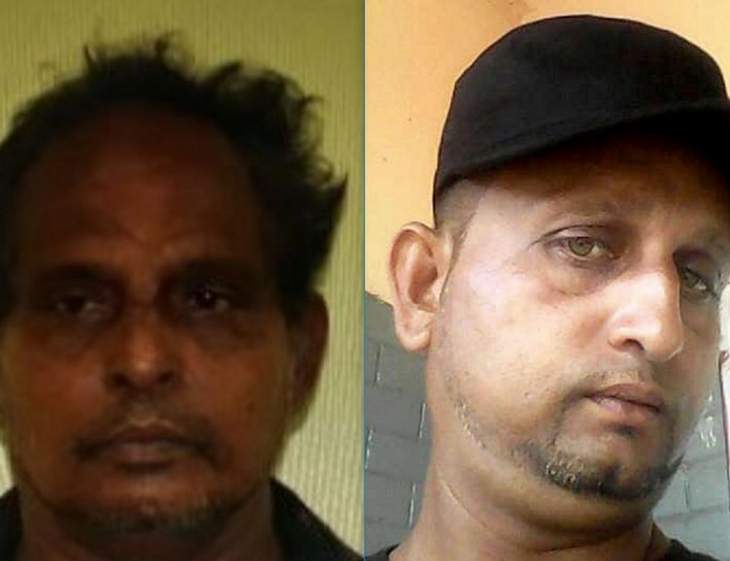 Comments

SANTIAGO, (Reuters) – Pope Francis publicly expressed "pain and shame" yesterday over the rape and molestation of children by priests in Chile and later listened, prayed and cried at a private meeting with victims.
CARACAS,  (Reuters) – Rogue Venezuelan helicopter pilot Oscar Perez was killed in a police operation on Monday along with six other anti-government militants, the interior minister said yesterday, spurring opposition complaints of human rights violations.

(Trinidad Express) An Arima man was shot dead in his home on Monday night.

CARACAS, (Reuters) – Venezuelan authorities yesterday arrested five members of a "terrorist cell" linked to self-proclaimed rogue Venezuelan helicopter pilot Oscar Perez, and killed several other militants during a shootout in a poor area outside Caracas.
BRUSSELS, (Reuters) – European Union officials have proposed removing eight jurisdictions from the blacklist of tax havens the bloc adopted in December, in what critics may see as a blow to its campaign against tax avoidance.