(Trinidad Guardian) Over 2,000 school janitors are threatening to stay off the job in the new school term in January if they are not paid outstanding salaries owed since October.
The janitors from 18 denominational boards across the country have been working without pay since October after the Ministry of Finance failed to allocate monies to the Education Ministry.
Finance Minister Colm Imbert, in a WhatsApp response said, "I'll investigate and take appropriate action soonest."
While the Presbyterian Primary School Board and the Sanatan Dharma Maha Sabha took two loans totalling $4.5 million to pay janitors at their schools, hundreds of others employed at other schools remain in limbo saying they may not have any money to buy food.
Moderator of the Presbyterian Church Annabell Lalla-Ramkhelawan said she was disappointed that no allocations were made to the Board even though the Budget was passed in September.
"These cleaners are poor people and the need their money," Lalla Ramkhelawan said.
"The Ministry releases money to the Board every four months. We have not received any money from October to January but the Presbyterian Board obtained a loan of $2 million to pay cleaners for October and November."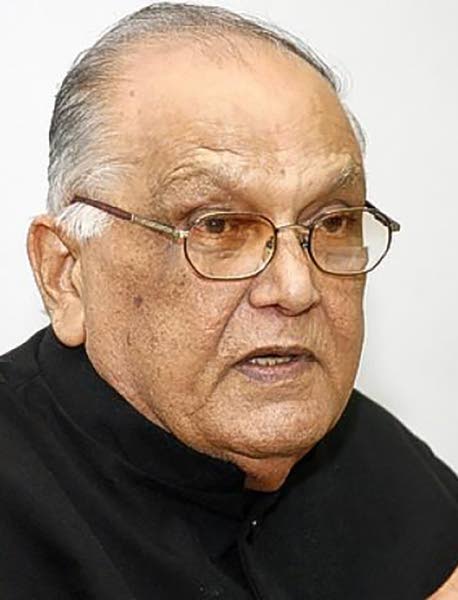 Janitor Melvin Hosein, of Felicity, said many of his colleagues were in distress.
"Many of us have loans to pay and every month and we are charged late fees because we do not have a salary coming in," Hosein said.
Camille Thorne, who works at a school in Central Trinidad, said cleaners are already paid a poor salary and many were thinking about finding new jobs.
"We care about the children's safety but if we have no salary we cannot come and clean the school," Thorne said. Part-time cleaners are paid $2,000 monthly while full-time janitors get a salary of $4,100.
Meanwhile, general secretary of the Sanatan Dharma Maha Sabha Sat Maharaj said almost 200 cleaners from 43 SDMS primary schools and five secondary schools have been suffering.
"Right now no work is being done, no repairs or renovation; no stocks and supplies coming in and now we have a situation where the janitors have not been paid," Maharaj said. He said last Sunday the SDMS borrowed $2.5 million to pay for salaries for October and November.
"It is very unfair to everybody. My complaint against the Minister of Education is he is fighting the public and parents when he should be fighting his Cabinet colleague, the Minister of Finance," Maharaj said.
He said schools were crumbling even as the Government focused on building mega-projects, such as the Toco/Manzanilla highway.
"The health of children are at risk. If our janitors seek jobs elsewhere, it means the sanitation of schools is compromised. This is the first time in the history since my tenure 30 years ago that this has happened," Maharaj said.
Secretary of the Association of Denominational Boards Jewan Ramdhanie confirmed that schools were facing a possible health crisis.
He said a meeting was held last week Thursday with the Chief Education Officer Harrilal Seecharan and they were told the Ministry of Education was awaiting financing from the Ministry of Finance before cleaners could be paid. He could not say when.
Around the Web