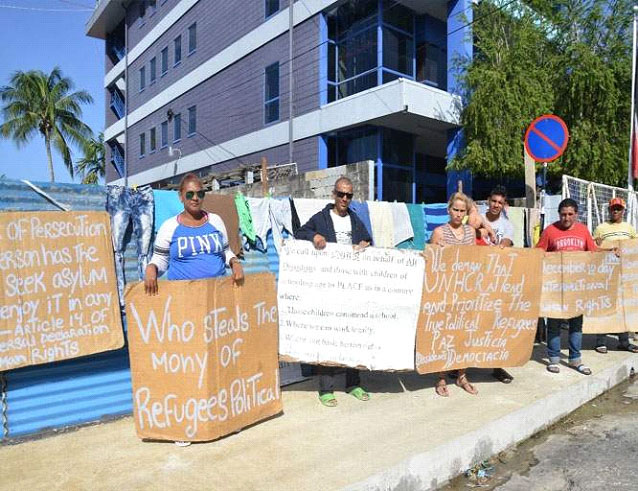 (Trinidad Express) Cuban  refugees who have been living outside the United Nations office on Keate Street, Port of Spain in tents made out of tarpaulin yesterday denied media reports that they were offered assistance for housing by the Living Water Community (LWC) and refused.
They claimed that the LWC, the only civil society organisation in T&T dedicated to assisting refugees, wanted them to pay for housing from the monthly subsistence provided by the LWC to purchase food. LWC coordinator Rochelle Nakhid told local media last week that Living Water offered the group apartments in St Joseph and Curepe but they said it was too far for them to travel to the UN and protest every day.
But spokesperson for the group, 37-year-old Cuban national Yaneisy Santana, said this was far from the truth.
Around the Web