Brazilian pastor remanded to prison after being charged over road death
A Brazilian pastor was yesterday remanded to prison after being charged with causing the death of a motorcyclist, following a collision in the city last week.
Haleno Luiz, 36, was brought before Chief Magistrate Ann McLennan and read a charge which stated that on March 3, at Hadfield and Smyth streets, he drove motor van PPP 4765 in a manner dangerous to the public, thereby causing the death of Maurice Moseley.
Subsequent to the charge being read, Luiz, who has been working in Guyana for the past three years, was not required to plead.
Luiz is a senior pastor at the Universal Church of the Kingdom of God.
Attorney Eusi Anderson, who appeared on behalf of the family members of the deceased, made an application for him to be able to prosecute the matter.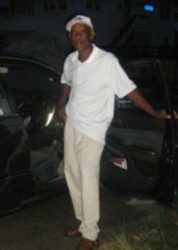 The court heard from Luiz's attorney that his client, who has a valid work permit, has a television programme, which airs in Georgetown and the wider Demerara, and Berbice.
Police Prosecutor Deniro Jones objected to bail, while citing the fact that Luiz is not a Guyanese, the nature of the offence, its prevalence and the penalty it attracts to support his objection. The prosecutor made mention of the fact that after the accident occurred, Luiz chose to give to information to the police in relation to what occurred. However, he said the defendant never provided the police with his passport.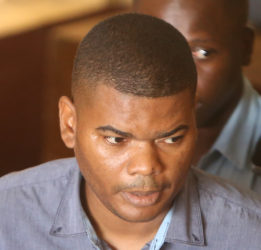 But Luiz's attorney denied the claim that his client failed to submit his passport, stating that to the best of his knowledge the man was never asked to submit the document.
It is the police's case that Luiz was proceeding east on Hadfield Street at a fast rate and failed to stop at the intersection. As a result of his failure to stop, Moseley, who was riding a motorcycle along Smyth Street, collided with Luiz's vehicle.
Moseley was then taken to the hospital and was pronounced dead upon arrival.
Prosecutor Jones informed the court that the file has been completed with the exception of the report of the post-mortem examination for the deceased.
Despite a plea by Luiz's lawyer and the prayers of weeping followers of his church, who flocked the courtroom, bail was denied by the Chief Magistrate on the ground that there was insufficient evidence to prove that he would not be a flight risk.
The case was later adjourned to March 15.