President attends memorial service for Noel Sinclair
President David Granger on Friday evening attended a  memorial service held in celebration of the life of Noel Gordon Sinclair who once served as Guyana's Ambassador to the United Nations. The service was held at the St. George's Cathedral.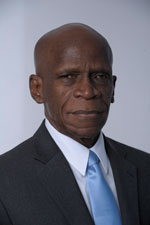 A release from the Ministry of the Presidency said that the service saw the attendance of a number of dignitaries including Speaker of the National Assembly, Dr. Barton Scotland, Minister of Business,  Dominic Gaskin, former Mayor of Georgetown, Hamilton Green and his former colleagues; Ambassador Colin Grandison from the CARICOM Secretariat, Director General in the Ministry of Foreign Affairs, Audrey Waddell and Ambassador Elisabeth Harper.
Born in 1940, the release said that Sinclair had a long and distinguished career in the field of Foreign Service. He served as Third Secretary in Guyana's Embassy in Caracas, a Second Secretary at Guyana's Embassy in Washington from 1969 to 1972 and First Secretary in the country's High Commission in Lusaka, Zambia from 1976 to 1979 before taking up the role as Permanent Representative to the UN in 1979.
He died on February 4, after a prolonged battle with cancer.
Most Read This Week