Reagus Lamazon and Samuel McIntyre, two of the men accused of murdering Laing Avenue taxi driver Orin David, were yesterday freed after a court found that there was insufficient evidence for them to stand trial.
David was murdered on August 1, 2016, in Georgetown.
Magistrate Dylon Bess, who presided over the Preliminary Inquiry (PI) into the charge against Lamazon, of 51 D'Urban Street, and McIntyre, stated that the prosecution was tasked with proving beyond a reasonable doubt that it was the defendants who shot and killed David.
During the PI, Prosecutor Tracy Gittens called 12 witnesses and relied on ten photos and the post-mortem report.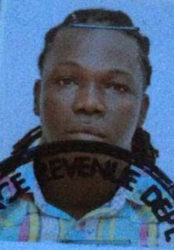 However, according to the magistrate, based on the evidence presented no one saw either defendant discharge any round or inflict injuries on the deceased, although, based on testimony they were seen in the presence of persons who allegedly shot David.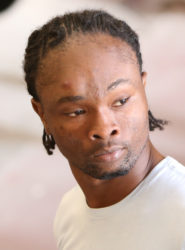 Additionally, Magistrate Bess stated that there was no evidence that Lamazon and McIntyre went to commit murder, no evidence that they intended to inflict harm and no evidence that David died as a result of injuries inflicted by them.
On these grounds, the magistrate stated, the prosecution did not prove its case beyond a reasonable doubt, and, as a result, a prima facie case was not established against the two men, who were subsequently discharged.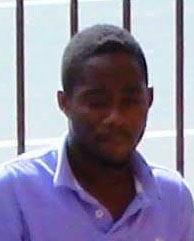 Two other men, Howard Rambharose and Jermaine Jefford, were also charged with the murder of David and they are still before the court.
Comments

More leaked emails from Alliance for Change (AFC) executives show that several key figures did not agree with President David Granger's unilateral selection of Justice James Patterson as the Guyana Elections Commission Chairman on October 19.

THE HAGUE, (Reuters) – A U.N. tribunal today convicted former Bosnian Serb military commander Ratko Mladic of genocide and crimes against humanity for orchestrating massacres and ethnic cleansing during Bosnia's war and sentenced him to life in prison.

Chinese companies yesterday dominated the submission of tenders to prequalify for the financing, designing and building of the new Demerara River Bridge.

Coen Jackson, the Bishops' High School teacher accused of sexually grooming and preying on female students, yesterday denied the allegations levelled against him, while charging that the complaint now being investigated by the Education Ministry stemmed from a personal grudge.

In restructuring its sugar industry, Guyana has the advantage of being able to learn from the mistakes and successes of those Caribbean territories that have already completed the process, according to consultant Sharma Lalla.