Wascar Castillo who was jointly charged in New York with former Guyana Health Minister, Dr Noel Blackman for conspiracy to distribute oxycodone has been jailed for 36 months.
His sentence was handed down on March 31, 2017.
Blackman who entered a plea deal with the US is due for sentencing. He is slated to be sentenced on April 25th but his lawyer yesterday wrote to Justice Joanna Seybert seeking to have sentencing deferred to May 12, 2017.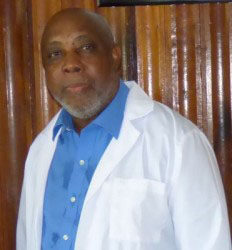 On February 7th, 2016, Blackman was taken off of a plane which was preparing to leave for Guyana from JFK Airport.
On February 25th, a US grand jury indicted Blackman and  Castillo, the former office manager of a Queens pain management office where Blackman previously worked for conspiracy to distribute and distribution of oxycodone.
Comments

In what will be seen as a major development, President David Granger, along with members of  Cabinet, today, met with the President and members of the Guyana Agricultural and General Workers' Union (GAWU) and the National Association of Agricultural, Commercial and Industrial Employees (NAACIE) at the Ministry of the Presidency to discuss the future of the sugar industry.

Finance Minister Winston Jordan today moved in Parliament to amend the government's request for supplementary provisions which will allow some of the sugar workers made redundant to get their full severance at the end of January.

The Working People's Alliance (WPA) today announced its support for the government's restructuring of the sugar industry.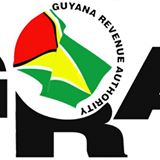 The Guyana Revenue Authority (GRA) today warned about the impersonation of licenced customs brokers.

(Reuters) – England's top order fired in unison to give them a four-wicket win in the second one-day international against Australia on Friday as Aaron Finch's second straight hundred for the hosts could not prevent them falling 2-0 behind in the series.