Charge of causing death of workmate dismissed
Charged in 2016 with causing the death of Kuru Kuru resident, Carl Dundas, the accused, Nathan Heyliger, had the charge against him dismissed yesterday by a city magistrate.
The charge against Heyliger stated that on September 11, 2016, at Marudi Public Road, Soesdyke, Linden Highway, he drove motor vehicle PVV 1650 in a manner dangerous to the public, causing the death of Dundas.
Magistrate Judy Latchman, who presided over the trial, made her ruling after examining the evidence led by the prosecution's witnesses.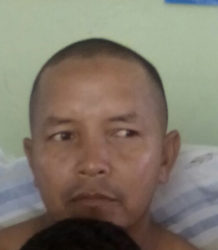 The Magistrate ruled that Heyliger was not drunk at the time of the accident and did not drive in a manner dangerous to the public.
Upon these grounds Heyliger was found not guilty of the crime.
It was previously reported that Dundas, 41, a porter, suffered severe head injuries as a result of the accident.
Dundas, his wife, Heyliger, and a friend were returning home from Yarrowkabra on the Linden Highway after participating in Indigenous Heritage month celebrations.
Dundas and Heyliger were workmates who operated a truck for a dredge owner in the interior.