Prosecution fails to prove possession in 113 lb cocaine case
Mohammed Ali who was charged with possession of 113 pounds of cocaine had the charge against him dismissed on Tuesday.
The charge against Ali stated that on May 10, 2015 at Windsor Forest, West Coast Demerara, he had in his possession 51.626 kilogrammes (equivalent to 113.8 pounds) of cocaine for the purpose of trafficking.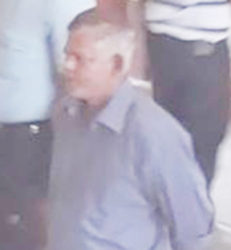 Magistrate Rochelle Liverpool in her ruling stated that Police Prosecutor Bharat Mangru, through the witnesses' testimonies, had failed to prove beyond a reasonable doubt the element of possession.
The matter against Ali was then dismissed.
Ali, of Lot 11, La Jalousie, West Coast Demerara, was represented by attorney Bernard Da Silva.