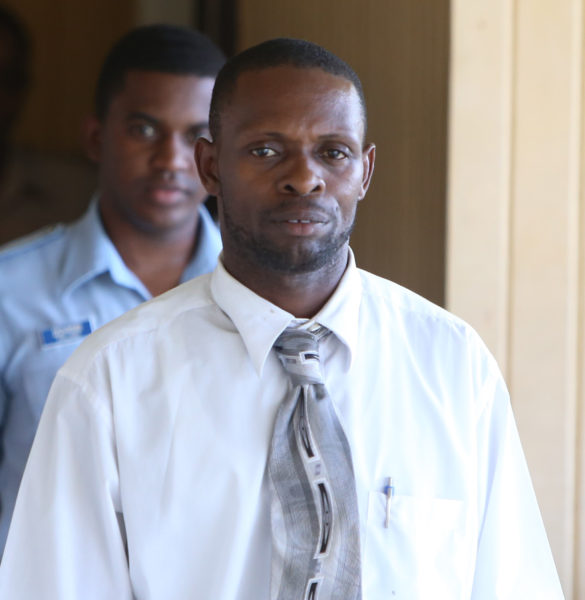 Josiah Baptiste, who pastors an Apostolic Church in the Timehri area, was yesterday sentenced to 18 years behind bars for the rape of a six-year-old girl. Justice Jo-Ann Barlow handed down the sentence at the High Court in Georgetown, where Baptiste had been unanimously convicted by a jury on March 31. His sentencing had been deferred to facilitate the presentation of a probation report, which his attorney, Folio Richards, had requested.
According to the charge against Baptiste, between June 1 and June 30, 2007, he had carnal knowledge of the six-year-old girl.
The probation report, which was read to the court by Senior Probation and Welfare Services Officer Deborah Joseph, noted that the act has left the victim, who is now 16, still traumatised whenever she experiences flashbacks.
She said the girl related that the situation is especially difficult for her as it sometimes hinders her focus in preparing to write her upcoming CSEC examinations.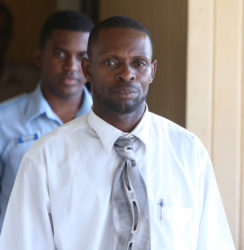 Joseph said that in her prison-interview with the convict, he remained adamant that he never had sex with the child and that he never touched her inappropriately. She said that according to Baptiste, the child's father had influenced the charge against him.
Joseph, however, noted that in her interview with the girl's father, he said that it was his daughter who had brought the assault to his attention, and he in turn contacted the relevant authorities, though he expressed fear that his daughter's case may just have been another statistic.
The probation officer added that when she spoke with the girl, she maintained that the assault did occur and recalled that her tears were ignored when she tried to get Baptiste to stop.
Joseph said the now teen recalled that she was raped while her mother was at work and was left at home along with her then seven-year-old brother, in the care of the convict.
The court heard that the victim and her brother were playing when Baptiste called her into a room, sent the brother out into the yard, and undressed himself and her. He then placed her on top of him, and thereafter committed the act.
Joseph said the teen recalled bleeding and being in pain after the man inserted his penis into her vagina but her calls for him to stop were ignored. She said she was assaulted several times thereafter.
As the report was being read, the convict's many relatives, friends and parishioners, who turned up for the verdict, interrupted the proceedings with their groans and sighs in disagreement with the report of the victim's account of what had transpired.
This led Justice Barlow to ask that anyone who could not contain themselves to leave the courtroom and she ordered the court marshal and the police to have any person who caused further disturbance to be removed from the courtroom.
In mitigation, Richards said that her client, now 37, had no antecedents and was the father of six children, with the youngest being one month old. She said Baptiste is known for speaking to young people "who were on rocky paths."
According to her, since his incarceration, he had gotten involved in ministering to men with convictions like himself. She begged the court lenience.
When asked whether he wanted to say anything before being sentenced, Baptiste began by giving thanks to God. He thereafter began speaking about things which had no relation to the case.
As a result, Justice Barlow then asked him whether he had anything to say regarding the case against him and the impending sentencing. "No I have nothing to say," he then responded.
Before imposing sentence, the judge underscored that Baptiste abused his position of trust.
The judge said that having considered both the mitigating and aggravating circumstances, Baptiste would be sentenced to 20 years in prison. Two years were, however, deducted for mitigating factors.
Comments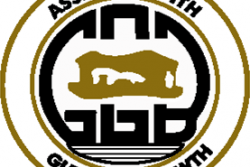 Following continuing concerns over health dangers from mercury, the Guyana Gold Board's laboratory at Upper Brickdam will close at the end of business today.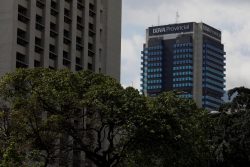 CARACAS,  (Reuters) – Venezuela's hyperinflation has turned the struggling OPEC nation's once-powerful banks into warehouses of useless cash that are worth a total of only $40 million, according to a Reuters analysis of regulatory data.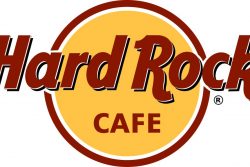 MovieTowne Guyana today announced that international restaurant chain Hard Rock Café will be one of its tenants when it opens up at Turkeyen.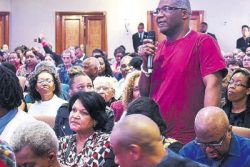 (Trinidad Guardian) Prime Minister Dr Keith Rowley yesterday urged T&T nationals in the United Kingdom to return home and help fight crime by sharing their experiences and expertise.