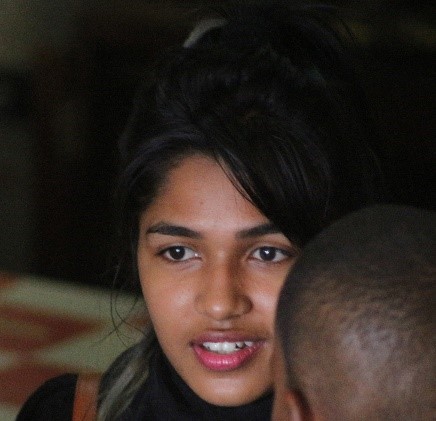 Anjanie Boodnarine, the common-law wife of convicted drug trafficker Barry Dataram, was today sentenced to nine months in prison for smuggling prohibited items to him.
Boodnarine, 21, a mother of two, who was recently released from prison after being found not guilty of attempting to defeat the administration of the law and forging a passport, was found guilty by Magistrate Crystal Albert for the offence she committed on March 31 at the Mazaruni Prison.
The charge against the common-law wife of Dataram stated that, at the Penitentiary, she took 14 packs of cigarettes for Dataram. She had pleaded not guilty to the offence when she first appeared before Chief Magistrate Ann McLennan at her arraignment.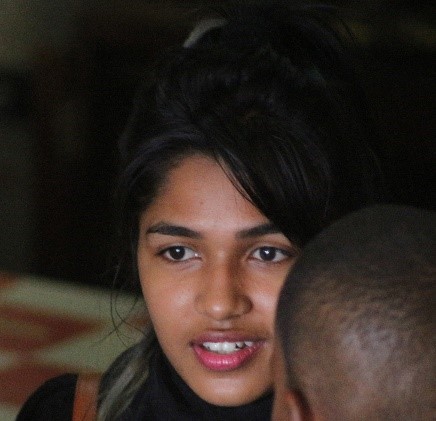 According to the Commander of 'F' Division, Ravindradat Budhram who confirmed the sentencing, Boodnarine was tried and was found guilty by the magistrate, based upon the evidence that was brought against her by Police Prosecutor Compton Williams, and as such, the accused was later sentenced to nine months for the offence.
Boodnarine was first charged in 2015, when she was accused of drug trafficking, along with Dataram, Kevin Charran and Trevor Gouveia. Boodnarine, Charran and Gouveia were found not guilty of the crime.
She was later charged with leaving the country without presenting herself to an immigration officer, for which she was tried at the Springlands Magistrate's Court and freed.
Comments

LIMA, (Reuters) – Pope Francis wrapped up his trip to Chile and Peru today by warning that Latin America was in a deep crisis from corruption, with politics in most countries "more sick than well." Speaking in improvised remarks to bishops, he mentioned the scandal involving construction company Odebrecht, which has admitted to paying billions in bribes, as an example of greed run amok across the continent of his birth.

SYDNEY,  (Reuters) – England's Jos Buttler struck a belligerent unbeaten 100 to set up a 16-run win over Australia in the third one-day international on Sunday, as the touring side took an unassailable 3-0 lead in the five-match series.

The Public Procurement Commission (PPC) hopes that by the end of this year debarment legislation would be in place as it will soon begin meeting with stakeholders on a draft.

A bill to provide a legal framework for the protection of witnesses was passed without amendment by the National Assembly on Friday evening despite arguments by the parliamentary opposition that it failed to take into account modern challenges.

The ownership of over $7 million in local and foreign currencies and several vehicles that were all seized during a raid by the Customs Anti-Narcotics Unit (CANU) at Soesdyke, East Bank Demerara on Friday has raised questions and a separate probe is expected to be launched.