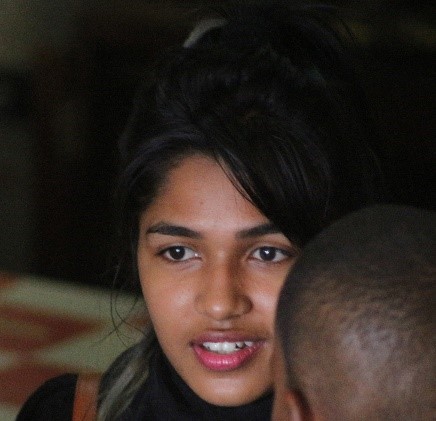 Anjanie Boodnarine, the common-law wife of convicted drug trafficker Barry Dataram, was today sentenced to nine months in prison for smuggling prohibited items to him.
Boodnarine, 21, a mother of two, who was recently released from prison after being found not guilty of attempting to defeat the administration of the law and forging a passport, was found guilty by Magistrate Crystal Albert for the offence she committed on March 31 at the Mazaruni Prison.
The charge against the common-law wife of Dataram stated that, at the Penitentiary, she took 14 packs of cigarettes for Dataram. She had pleaded not guilty to the offence when she first appeared before Chief Magistrate Ann McLennan at her arraignment.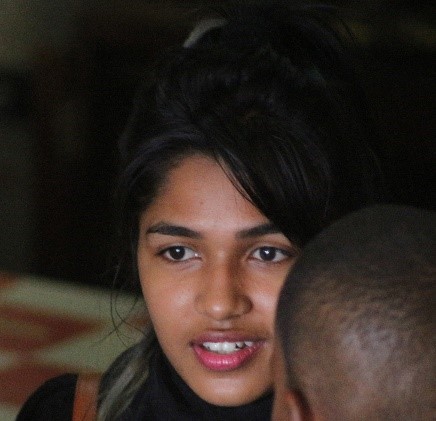 According to the Commander of 'F' Division, Ravindradat Budhram who confirmed the sentencing, Boodnarine was tried and was found guilty by the magistrate, based upon the evidence that was brought against her by Police Prosecutor Compton Williams, and as such, the accused was later sentenced to nine months for the offence.
Boodnarine was first charged in 2015, when she was accused of drug trafficking, along with Dataram, Kevin Charran and Trevor Gouveia. Boodnarine, Charran and Gouveia were found not guilty of the crime.
She was later charged with leaving the country without presenting herself to an immigration officer, for which she was tried at the Springlands Magistrate's Court and freed.
Comments

Prime Minister Moses Nagamootoo yesterday called on the Opposition to put to an end their dilatory tactic because it violates the standing order of the National Assembly.                    

(Trinidad Guardian) Stop embarrassing the Chinese government and people! That was Prime Minister Dr Keith Rowley's rebuke to the Opposition in Parliament yesterday, after being pressed on the change of plans for his China trip.

Despite the AFC's claim that it was not involved in the selection of a Guyana Elections Commission (Gecom) Chairman, its two senior leaders, Khemraj Ramjattan and Raphael Trotman, had advised President David Granger that he could utilise the constitutional proviso and make a unilateral appointment.

The National Assembly last evening approved over $8 billion in total budgetary allocations for 16 constitutional agencies even as the government's failure to properly account for cuts to requested expenditure drew criticism.

Opposition MPs were yesterday reprimanded by Speaker Dr Barton Scotland for their raucous behaviour on November 2nd, when they staged a protest that drowned out most of President David Granger's address to the National Assembly.