Police are investigating the circumstances surrounding the death of a La Parfaite Harmonie, West Bank Demerara (WBD) school teacher and her boyfriend has been taken into custody by police.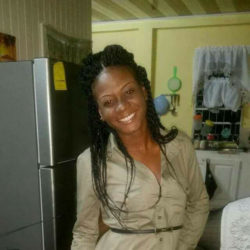 It is suspected that Tishauna Bess, 26, a teacher of La Grange Secondary may have committed suicide.
Stabroek News was told that Bess was discovered after calls to her phone went unanswered and upon checking she was found lifeless in her home on Wednesday afternoon.
However, Commander of 'D' Division Leslie James told Stabroek News that while the matter is being treated as a suspected suicide, the police are awaiting a post-mortem examination to confirm the cause of the woman's death.
The woman's family declined to comment on her death and asked that their time of mourning be respected.
Persons having thoughts of committing suicide are advised to seek help from someone whom they trust or respect. Persons can also access help from the Inter-Agency Suicide Prevention Helpline through the following:
Telephone: 223-0818, 223-0009 and 223-0001
Mobile: 600-7896 or 623-4444
Email: guyagency@yahoo.com
BBM: 2BE55649 or 2BE56020
Twitter: @guyanaagency
Whatsapp: 600-7896 or 623-4444
Facebook: Guyana Interagency Suicide Prevention Helpline.
Comments

Finally honouring a court decision, the New Building Society (NBS) yesterday afternoon wrote a $59,033,000 cheque to former manager Maurice Arjoon for pension owed, after his lawyers attempted to levy on the assets of the bank, which then locked the doors of its Avenue of the Republic headquarters with customers and others inside.

A Diamond resident was yesterday remanded to prison after being charged with the death of Ishwar Ramanah, the Kaneville machine operator who was fatally shot during a robbery at his home last month.

A Sisters Village shop owner and his wife were seriously injured on Monday evening when they were attacked by cutlass-wielding bandits, who robbed them of the day's sales.

Although the Government of Guyana has paid more than $26 million for the Commission of Inquiry (CoI) into the education system, its final report has not been submitted after nearly two years.

Two children were rescued on Monday night by a neighbour after a fire ripped through the top flat of their home at Unity, Mahaica, East Coast Demerara.