Given the broad public interest in contractual arrangements between the Government of Guyana and ExxonMobil for the Liza Well, Stabroek News in the interest of transparency is publishing on its website the 1999 agreement with ExxonMobil subsidiary, Esso Exploration and Production Guyana Limited for a petroleum prospecting licence. The format in which the agreement has been reproduced is not perfect, we hope to improve on it shortly. However, the terms of the agreement would be evident to those who are keen on studying it.
Comments

In what will be seen as a major development, President David Granger, along with members of  Cabinet, today, met with the President and members of the Guyana Agricultural and General Workers' Union (GAWU) and the National Association of Agricultural, Commercial and Industrial Employees (NAACIE) at the Ministry of the Presidency to discuss the future of the sugar industry.

Finance Minister Winston Jordan today moved in Parliament to amend the government's request for supplementary provisions which will allow some of the sugar workers made redundant to get their full severance at the end of January.

The Working People's Alliance (WPA) today announced its support for the government's restructuring of the sugar industry.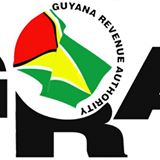 The Guyana Revenue Authority (GRA) today warned about the impersonation of licenced customs brokers.

(Reuters) – England's top order fired in unison to give them a four-wicket win in the second one-day international against Australia on Friday as Aaron Finch's second straight hundred for the hosts could not prevent them falling 2-0 behind in the series.