A man and his wife were yesterday granted bail in a city court, after they were charged with harbouring a man wanted by the police for larceny.
Dianne Segura, 25 and Naiee Lochand, 29, stood before Magistrate Sunil Scarce who read a charge which alleged that the duo, on February 11, at Providence, attempted to pervert the course of justice, whereby they harboured David Singh who was wanted by police for break and enter and larceny.
Segura, and Lochand denied the allegations.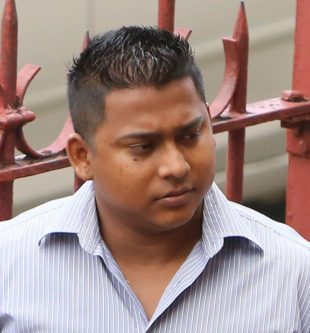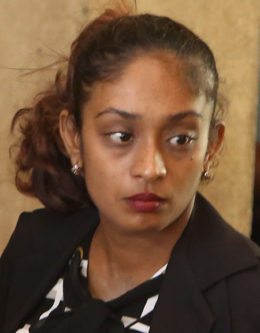 According to the police, David Singh broke and entered the home of Frederick Henry on February 10. The court heard that police recently visited their home which resulted in Singh being shot in his right knee.
Both Segura and Lochand were granted $50,000 bail each for the charge and will make their next court appearance on June 29.
Comments

A group of international researchers and petroleum policy advisors will today meet Cabinet ministers to discuss the emerging oil and gas sector and give insight into prudent preparations for the revenues that will be generated from the industry.

A 41-year old mother from Central Amelia's Ward, Linden, died on Monday evening, having reportedly suffered severe haemorrhaging after delivering a 10-pound baby at the Linden Hospital Complex.

Autopsies performed on the remains of Dextroy Cordis, Errol Adams and Kwame Assanah, the three accused robbery suspects who were fatally shot by the police along the Seawall Public Road, in Georgetown last Thursday, have confirmed that they all died from multiple gunshot injuries The autopsies was performed on Monday at the Georgetown Public Hospital mortuary by government pathologist Dr.

Henry Rupert Smith, for the third time, has been appointed Mayor of Mabaruma by Minister of Communities Ronald Bulkan.
Acknowledging a recent ruling in which the Caribbean Court of Justice (CCJ) dismissed an appeal by Guyana Stores Limited (GSL) over the 2% minimum corporation tax applied by the Guyana Revenue Authority (GRA), Caribbean Chemicals, in a similar action, conceded defeat.