A man and his wife were yesterday granted bail in a city court, after they were charged with harbouring a man wanted by the police for larceny.
Dianne Segura, 25 and Naiee Lochand, 29, stood before Magistrate Sunil Scarce who read a charge which alleged that the duo, on February 11, at Providence, attempted to pervert the course of justice, whereby they harboured David Singh who was wanted by police for break and enter and larceny.
Segura, and Lochand denied the allegations.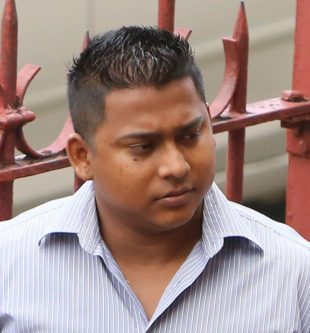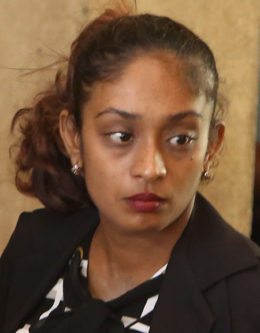 According to the police, David Singh broke and entered the home of Frederick Henry on February 10. The court heard that police recently visited their home which resulted in Singh being shot in his right knee.
Both Segura and Lochand were granted $50,000 bail each for the charge and will make their next court appearance on June 29.
Comments

One day after saying that there was not enough evidence for the administration to act, Town Clerk Royston King yesterday dismissed the constabulary officer who is accused of sexually abusing a juvenile in the custody of City Constabulary for misconduct.

Pork knocker Aubrey Bobb was yesterday charged with the murder of businessman Godfrey Scipio, who police say he fatally shot during a robbery last Thursday.

A mother of two is now homeless and nursing injuries at the Georgetown Public Hospital (GPH) after her partner attacked her and set their Da Silva Street house on fire.

Recaptured prison escapee Mark Royden Williams, called 'Smallie,' and Sherwin Nero, called 'Catty,' were yesterday both indicted for the 2007 murder of Kumar Singh, called 'Mango Man,' but their attorney, Nigel Hughes, urged that they be discharged due to the "long time" they have had to wait for a trial.

The National Agricultural Research and Extension Institute (NAREI) yesterday signed a contract with S&K Construction Services for $19.2M to improve river defences on the Essequibo coast.