The Mahaicony man who ingested 72 pellets filled with cocaine and was caught by officers of the Customs Anti-Narcotic Unit (CANU) boarding a LIAT Flight to Barbados on Sunday, was yesterday sentenced to three years imprisonment and ordered to pay a fine of $1.5 million by a city magistrate.
Randolph Muir, also known as 'Roach', 32, of Lot 3, L Enterprise, Mahaicony, wasted no time in court yesterday when he pleaded guilty to a drug trafficking charge that was read to him by Magistrate Fabayo Azore. The charge against him stated that he, between June 18 and 19, at Woodlands Hospital, excreted 592 grammes of cocaine for the purpose of trafficking.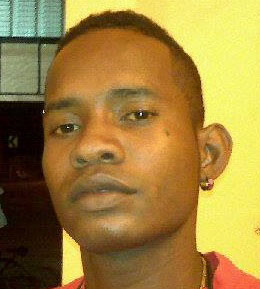 On her part, CANU Prosecutor Konyo Sandiford, who related to the court the facts, said that on Sunday, Muir was about to board a LIAT 392 flight destined to Barbados, at the Eugene F Correia International Airport when he was observed by CANU officers, acting in a suspicious manner. She said that Muir was taken off the flight and was escorted to the Woodlands Hospital where an X-ray was taken of him. Sandiford said, given the findings of the X-ray, the accused was admitted as a patient, and on the Sunday evening, going into the morning of the Monday, he excreted a total of 72 pellets. The prosecutor also told the court that during those intervals, Muir made certain oral admissions to CANU officers. She said that the accused told them who he had gotten the drugs from, and that he had been promised US$1700 to participate in the event.
Muir's lawyer who begged the court for a minimum sentence for her client, said that he was the sole bread winner for his family. She said that Muir, who is a father of three, is very sorry for what he did.
Before the sentence was passed, Sandiford told the court that three times the street value of the drugs amounted to $1,598,400.
Magistrate Azore, subsequently fined Muir $1,598,400 and sentenced him to three years in jail for the offence.
Comments

WASHINGTON,  (Reuters) – A former senior official in Donald Trump's 2016 presidential campaign, Rick Gates, pleaded guilty today to conspiracy against the United States and lying to investigators, and is cooperating with a federal probe into Russia's role in the election.

(Trinidad Guardian)  "Dwight, I forgive you." So stated reigning Chutney Soca Monarch Neval Chatelal in an open letter to former T&T and Manchester United striker Dwight Yorke yesterday, following the repayment of a $250,000 loan.

The controversial Production Sharing Agreement (PSA) signed between the government and ExxonMobil's local subsidiary and partners is final and will not be subject to any changes, Minister of State Joseph Harmon said yesterday.

General Manager Holly Greaves yesterday said the National Insurance Scheme (NIS) is re-examining its investment in the Berbice Bridge after dismal returns over the past few years.
A gunman yesterday afternoon shot and robbed a senior CARICOM Secreta-riat employee after he left the Republic Bank (Guyana) Limited branch at Triumph, East Coast Demerara (ECD), in what is the most recent attack on the bank's customers.