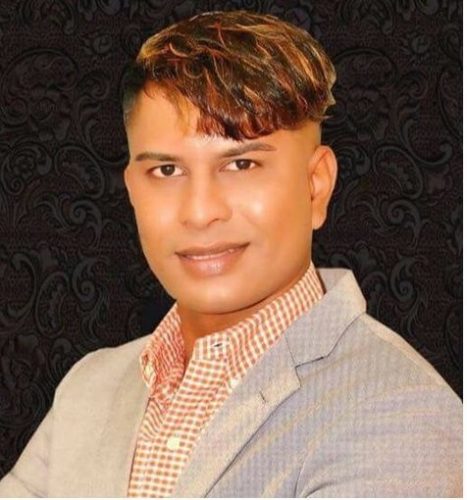 US-based Guyanese Marcus Brian Jainarine Bisram, the alleged mastermind in the murder of Number 70 Village carpenter Faiyaz Narinedatt, was on Wednesday remanded to prison by Magistrate Judge Peggy Kuo after the prosecution argued that he should be detained since he could not meet the burden of showing he was not a flight risk or a danger to the community.
This argument was put forward in a letter, seen by this newspaper, from Acting US Attorney for the Eastern District of New York Bridget M Rohde, who urged that the court not grant the Guyanese fugitive bail since he "poses a serious risk of flight and danger to the community."
She pointed out that since Bisram was charged with crimes in another country it was already by definition flight or deliberately absent from that jurisdiction. The fact that he has evaded prosecution in his home country "is indicative of his risk of flight in the United States," she said.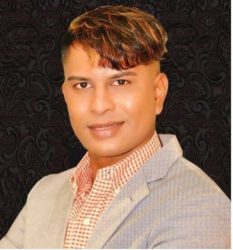 Further, it was noted that in fleeing to the US, Bisram demonstrated that he was highly capable of moving to avoid prosecution.
"Moreover, based on information gathered by the United States Marshals about Bisram, it appears that he has the financial means to further flee from the United States to yet another country or to hide in this country were he to be released," the acting US Attorney further argued.
Her letter was among a number of documents, some tendered as exhibits and included affidavits from various Guyanese officials including Minister of Public Security Khemraj Ramjattan, presented at the court hearing on Wednesday.
According to Rohde, Bisram also has a strong incentive to flee due to the seriousness of the offence with which he is charged in Guyana.
And given the serious nature of the charge he faces in Guyana, she pointed out that the brutal nature of the murder meant the community both in the US and abroad would be at risk were he to be released.
"Allowance of bail in any amount would not gurantee Bisram's presence in court and would invite the possibility of embarrassing the United States in the conduct of its foreign affairs," she noted.
Bisram was arrested on July 4 in New York pursuant to a complaint warrant issued by Magistrate Judge James C Francis IV on June 16.
His attorney Mario Gallucci was not in court on Wednesday but another lawyer, Louis Gelormino held for him and argued for Bisram to be released based on special circumstances but this was opposed by the prosecution and the judge eventually remanded him to prison.
Bisram has been named by the police here as a co-defendant in the murder of Narinedatt.
Five other men, including Bisram's bodyguard, were charged with the murder.
Bisram, police have alleged, procured and commanded Orlando Dickie, Radesh Motie, Diodath Datt, Harri Paul Parsram, and Niran Yacoob to murder Narinedatt between October 31 and November 1, 2016, at Number 70 Village, Berbice. A preliminary inquiry into the murder charge against them is ongoing.
While the incident occurred last year November according to court documents seen it was only on February 14, 2017 that the Government of Guyana through the Ministry of Foreign Affairs submitted a Diplomatic Note formally requesting the extradition of Bisram. Supplemental information was the extradition was submitted on February 20, 2017.
One of the court documents pointed out that the relevant and applicable treaty provisions in full force and effect between the United States and Guyana are found in the Extradition Treaty between the US and the United Kingdom of December 22, 1931, and continued in force between the US and Guyana.
According to the case against Bisram presented in the US court on the day of the alleged incident Bisram held a party at his house at Number 70 Village, Corentyne, which was attended by the deceased and the accused persons.
Narinedatt allegedly went to the back of the house to urinate and while in the process Bisram followed him and "feel up" his body including his "penis and buttocks" and he became annoyed and a witness said he slapped Bisram several times before he walked away.
Bisram allegedly went to the now charged men and revealed that he was slapped by the deceased and instructed that they "…done he, you all kill he s…t."
The men allegedly beat Narinedatt mercilessly and used pailing staves to aid them in the alleged crime after which they threw him in a trench then removed him from the crime scene in a car.
A post-mortem examination performed on Narinedatt's body found that he died from cerebral haemorrhage with multiple skull fractures, fractured spine, ruptured spleen and liver, fractured arm and pulmonary contusions.
Comments

Charlotte, NC – September 18, 2016: San Francisco 49ers quarterback Colin Kaepernick (7) walks off the field at Bank of America Stadium with his fist up in the air after their game against the Panthers.(Gerry Melendez for ESPN) NEW YORK, (Reuters) – President Donald Trump and the sports world engaged in an intensifying spat on Saturday after he called for National Football League owners to fire players who protest during the U.S.

The body of 13-year-old Leonard Archibald, who was raped and then dumped in the Berbice River, was recovered this afternoon.

Lawrence Duprey (Trinidad Express) Former executive chairman of CL Financial Lawrence Duprey was ordered by a Florida judge in July to pay more than US$60 million to British American Insurance Company (BAICO) in damages in relation to the TT$1.9 billion Green Island project in Osceola County, Florida.

Bharrat Jagdeo The PPP/C is committed to constitutional reform, says Opposition Leader Bharrat Jagdeo.

Ray Lengend Ray Lengend who went on a fire-bombing spree of mosques throughout southeast Queens, this week pleaded guilty to the crimes against Muslims who the 45-year-old Guyanese man claimed in 2012 had been "trying to take over his life", according to the Times Ledger in Queens, New York.