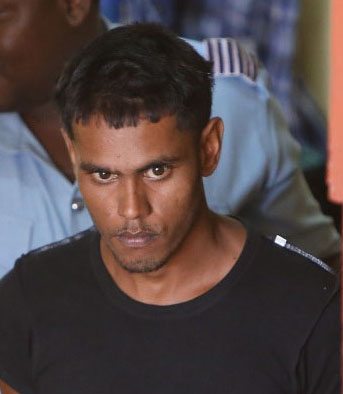 In late breaking news, Stabroek News learnt at press time this morning that a prisoner who was not earlier said to be among the escapees was captured on the West Demerara.
His name was given as Shamudeen Mohamed and his address as Tuschen, East Bank Essequibo. He and four others were charged in December last year with the murders of Good Hope rice farmers Mohamed and Jamilla Munir, who burnt to death after their house was set ablaze during a robbery attempt on April 17, last year.
According to reports, Mohamed was recaptured at his home and his mother was also arrested.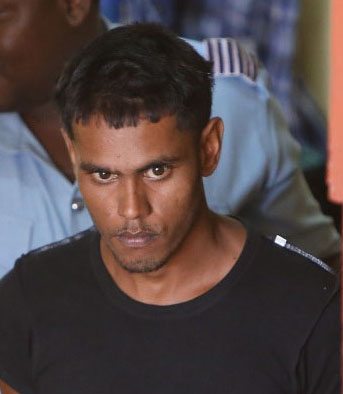 Comments

The leadership of the Alliance For Change (AFC) is to formally write A Partnership for National Unity (APNU) on a revision of the Cummingsburg Accord which birthed the coalition and saw it winning the 2015 general elections.

The Education Ministry is probing a complaint against a teacher of the Bishops' High School, who is accused of sexually grooming and molesting female students during the 10 years he has worked there.

The Special Purpose Unit (SPU), which was set up to spearhead the divestment and privatization of GuySuCo assets, yesterday moved one step closer to selecting an accounting firm to provide a valuation of assets belonging to the sugar company.

Four men were yesterday taken before a city magistrate on a charge that they stole over $2 million in cash and valuables during a violent robbery at the Stabroek Market.

While the police force remains silent on the investigation into the murder of school teacher Kescia Branche, her father said that the family can only remain patient and hopeful that one day justice will prevail and his daughter's killer/s will be apprehended.