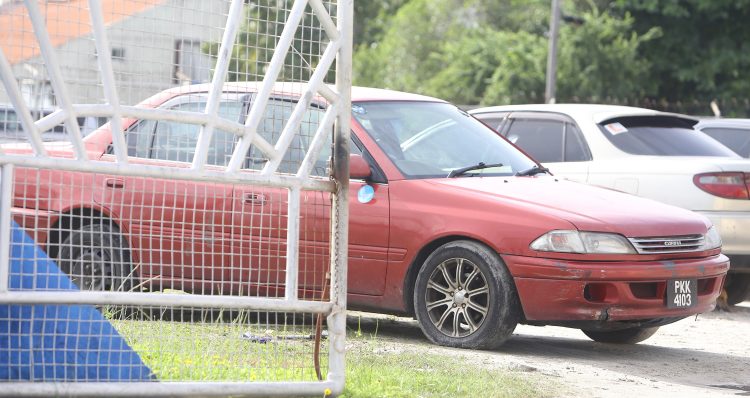 Matthew Shivtahal, the taxi driver who says he was abducted by the prison escapees on Sunday in the vicinity of the Camp Street jail  is grateful to be alive but says he is fearful for his life.
Shivtahal related his experience today to Stabroek News which he said started around 5pm on Sunday and ended around 10 pm last evening.
Following his abduction, Shivtahal said the men wanted to kill him but he pleaded for his life and told them that he had a one-year-old child after which they set him free. It was around midnight on Sunday when he was set free and given directions to head back to a familiar area.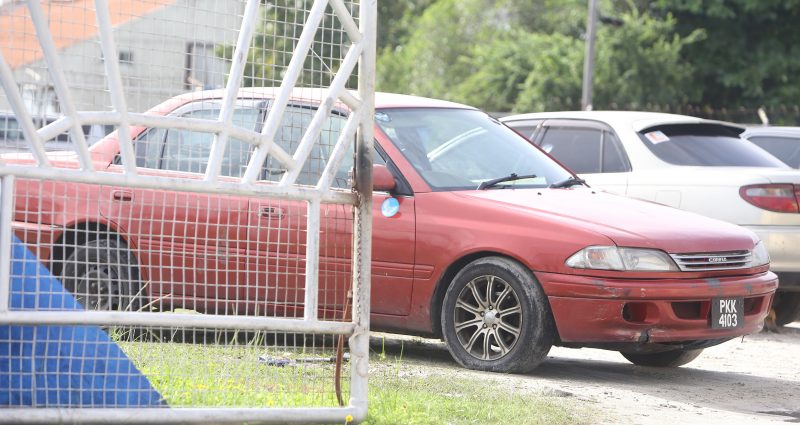 According to Shivtahal, the prisoners took him to what he said was the South Ruimveldt backlands. He said that they then crossed several trenches and reached Land of Canaan on the East Bank of Demerara. Once there they had to cross a trench but he said he couldn't swim.
"They say before I slow them down they will kill me but I beg them and say that I have a lil child and I won't want he grow up without a father and they say because of that they will let me go", he said.
He said they then showed him his way out which included crossing several swamps and bridges. Shivtahal said he walked bare foot and was on his own for nearly 24 hours.
Once in Annandale he went to a shop where he asked for a call. At the time, a police officer was at the shop and he offered to take him to the Vigilance police station.
It is yet unclear how he made it from Land of Canaan to Vigilance.
The police have taken a statement from Shivtahal and are continuing to investigate. More details on Shivtahal's statement will be carried in tomorrow's edition.
Comments

England's Moeen Ali celebrates his century Action Images via Reuters/Peter Cziborra   BRISTOL, England,  (Reuters) – Moeen Ali hit the second fastest one-day international century in England's history to set up a win over West Indies by 124 runs today.

Keriako Tobiko   NAIROBI, (Reuters) – Kenya's chief prosecutor has directed the department of criminal investigations and the anti-corruption commission to investigate election board officials over possible offences in the invalidated Aug.

A family preparing for a memorial service today was attacked by armed bandits in East La Penitence and one brother succumbed to bullet wounds and two others have been admitted to hospital.

Prime Minister Roosevelt Skerrit of the Commonwealth of Dominica addresses the general debate of the General Assembly's seventy-second session.

Residents of East Bank Berbice were in anger and disbelief yesterday as the decomposing body of 13-year-old Leonard Archibald, who was raped and then dumped into the Berbice River, was finally found, while the main suspect in the crime was accused by young boys of carrying out a series of attacks on them over a number of years.