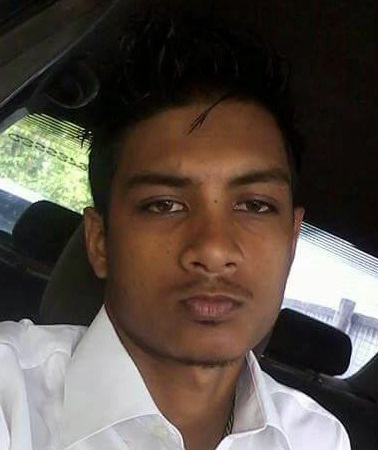 A Kaneville man was who had been missing since Sunday afternoon after he was reportedly abducted at gunpoint by prisoners who broke out of the Camp Street jail, turned up alive last night at the Vigilance Police Station.
Matthew Shivtahal, 22, of Kaneville, Grove, East Bank Demerara, had been reported missing and Commander of 'A' Division Marlon Chapman had revealed that the man's car, PKK 4103, was found abandoned at North Ruimveldt.
Chapman did not reveal details about the reported hijacking but stated that it was being investigated.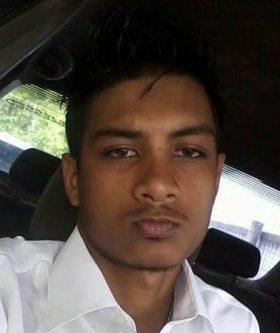 Shivtahal's common-law wife, Rovanie Kharmattie, told Stabroek News that she last saw her husband on Sunday afternoon, when he left home to make his way to Industry, East Coast Demerara, to pick up some family members.
"He drop some family members in Industry around 11 am and was going back for them around 4 pm," she said.
Kharmattie said that it was around 5.30 pm that she received a call from someone who informed her that four men had abducted her husband with his car. The wife said that she made a report to the Grove Police Station about what had happened.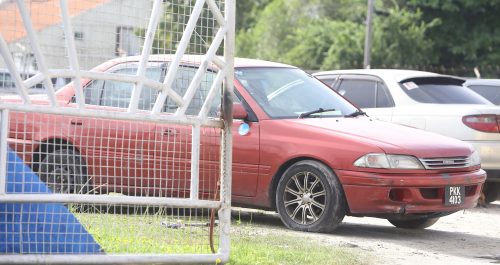 According to her, Shivtahal was in Georgetown with a female family member and five children. "What I hear is that they stop my husband and a [dreadlocked] man hold he up and put a gun to his head. They ordered everyone to come out the car," Kharmattie explained. She said the female family member told her that her husband also exited the car but the men ordered him to get back in and to drive them.
Kharmattie said that yesterday morning the police from Grove Police Station called and informed her that a car matching the description of her husband's was found abandoned behind North Ruimveldt. She said the car was taken to East La Penitence Police Station, where she and her mother in-law later went to verify that it was her husband's vehicle.
Worried for her husband's safety, Kharmattie had appealed for help in locating him. Shivtahal's family also took to social media and did the same.
Comments

TAROUBA, Trinidad,  CMC – Left-arm spinner Veerasammy Permaul snatched three of the four remaining wickets to end with five in the innings and nine in the match, as Guyana Jaguars routed Trinidad and Tobago Red Force by an innings and 217 runs in their fourth round match here today.

Since producing its first gold bar in August 2015, Canadian miner, Guyana Goldfields Inc (GGI) says it has paid US$26.5m in royalties to the state and purchased US$84.1m in goods and services from local businesses.

(Trinidad Guardian) When everyone felt that the case was closed on the kidnap and murder of United States citizen Balram "Balo" Maharaj, comes news that new motions have been filed in the Federal Court in Washington DC, which could see a new trial for the seven convicted Trinidadians.

HARARE,  (Reuters) – President Robert Mugabe was dismissed as leader of Zimbabwe's ruling ZANU-PF party today in a move to force a peaceful end to his 37 years in power following a de facto military coup.

Former Attorney General Anil Nandlall says that the Attorney General's Chambers' retention of six attorneys to prosecute a number of high profile cases is unconstitutional and he is warning that the right to a fair trial will be compromised by a politically-tainted process.