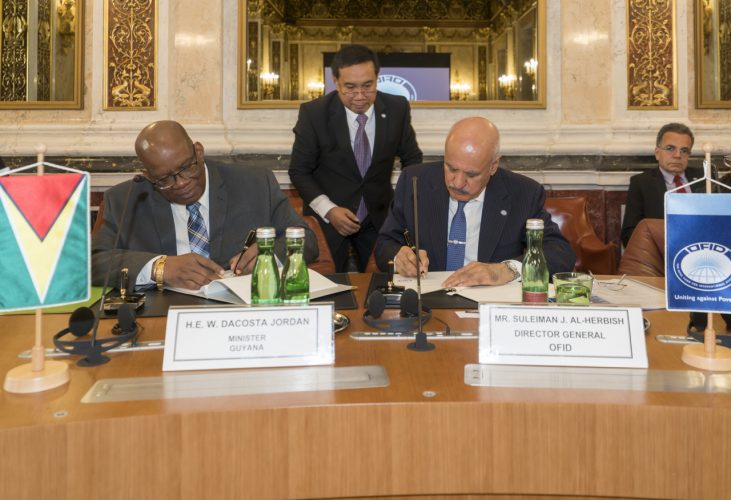 Minister of Finance Winston Jordan and the Director-General of the OPEC Fund for International Develop-ment (OFID) last Thursday signed an Agreement Encouragement and Protection of Investment that is expected to open new avenues for finance and investment for the private sector.
Jordan and OFID Director-General Suleiman J. Al-Herbish signed the agreement in Vienna, Austria, the Finance Ministry said yesterday in a statement, while noting that it is the first such agreement with a multilateral partner and sets in train a framework for the start of private sector operations in Guyana.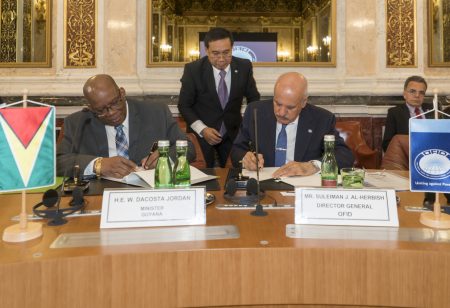 The ministry noted that OFID's private sector facility supports the private sector in developing countries through loans to micro, small and medium–enterprises, as well as directly to specific projects. As a pre-condition to such private sector investments, OFID requires the signature of a framework agreement with the country concerned for the encouragement and protection of investment. The agreement accords OFID the same privileges as those normally granted to international development institutions, it added.
The ministry also said that the signing of the agreement comes at a time when a number of other initiatives are being implemented by government to help drive private sector growth, including the design of a fiscal regime and a fiscal sustainability framework to address the management of natural resources wealth, development of a local content policy and the development of a time-lined work-plan on what the private sector needs to do to prepare for oil and thereafter.
OFID, according to the ministry, is the intergovernmental development finance institution established in 1976 by the Member States of the Organization of the Petroleum Exporting Countries (OPEC) and is bounded in 'the natural solidarity which unites OPEC countries with other developing countries in their struggle to overcome underdevelopment.'
Comments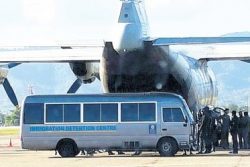 (Trinidad Guardian) A Venezuelan military aircraft landed at Piarco International Airport yesterday to take back 82 nationals to their homeland.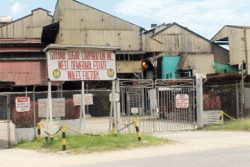 Three companies, including two regional conglomerates, have expressed interest in taking over the shuttered Wales, West Bank Demerara sugar estate in a deal that is expected to see the development of significant agro-processing operations here.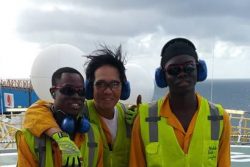 Twenty-three Guyanese, including a doctor, have been working on a drill ship contracted to ExxonMobil for oil operations and yesterday the company flew seven journalists to the site for a firsthand look at operations.
In the first public exercise of its powers, the Local Government Commission (LGC) has instructed the Rose Hall Town Council to rescind its recent hiring of a Town Clerk, while saying that it exceeded the authority given to it to recruit candidates for the post.