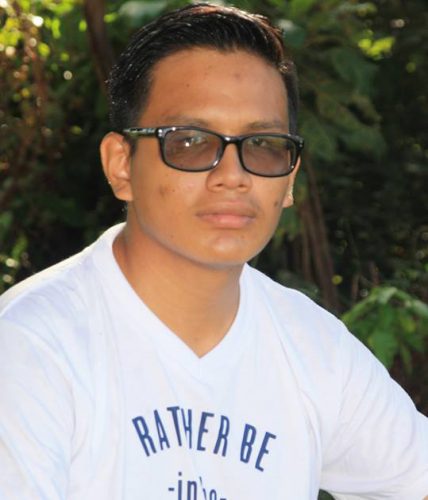 A Rupununi youth is seeking the public's help to raise funds for him to undergo surgery needed to prevent him from possibly losing his sight.
Vaughn Duncan, 21, of Lethem, Central Rupununi was diagnosed with Keratoconus, a degenerative disease of the eye by Dr Neeraj Jain of the Dr Balwant Singh's Hospital on April 12, 2017.
Stabroek News understands that Keratoconus, often abbreviated to KC, is a progressive eye disease in which the normally round cornea thins and begins to bulge into a cone-like shape, resulting in significant visual impairment.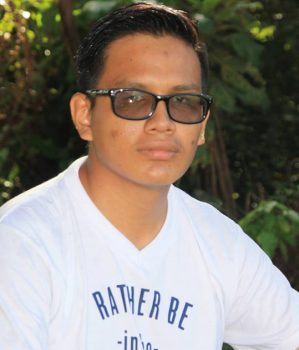 According to Duncan, who was an Economics major at the University of Guyana,  both of his eyes are effected and based on consultations with the ophthalmologist, the impairment can only be halted by a onetime treatment, called Corneal Collagen Cross Linkage + Riboflavin (commonly called C3R). But while the surgery can be carried out at the Dr Balwant Singh's Hospital, it comes at a cost of $576,000.
"Given the urgency with respect to time as well as the fact that I have recently completed my studies at UG and am currently seeking employment, I am trying my best to raise the amount needed… but I have so far only managed to raise $180,000," the young man said.
Duncan further noted that though he had approached the Ministry of Indigenous Peoples Affairs for assistance, he was told that the cost of the surgery was way out of its budget and it could only offer him $30,000.
"I am trying to get it done as fast as I can; there is no fixed date but I am hoping by year end I can raise the required amount and get the surgery done," he said.
Persons who are interested in offering assistance are kindly asked to contact Duncan on telephone number 683 5552 or by email: vaughn.duncan@yahoo.com.
Comments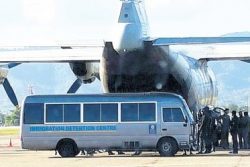 (Trinidad Guardian) A Venezuelan military aircraft landed at Piarco International Airport yesterday to take back 82 nationals to their homeland.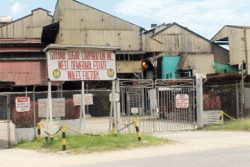 Three companies, including two regional conglomerates, have expressed interest in taking over the shuttered Wales, West Bank Demerara sugar estate in a deal that is expected to see the development of significant agro-processing operations here.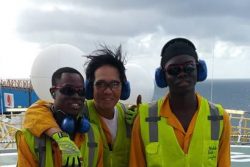 Twenty-three Guyanese, including a doctor, have been working on a drill ship contracted to ExxonMobil for oil operations and yesterday the company flew seven journalists to the site for a firsthand look at operations.
In the first public exercise of its powers, the Local Government Commission (LGC) has instructed the Rose Hall Town Council to rescind its recent hiring of a Town Clerk, while saying that it exceeded the authority given to it to recruit candidates for the post.