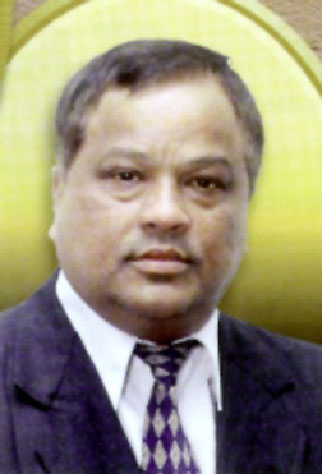 The court this afternoon ruled that former New Building Society (NBS) Chief Executive Officer Maurice Arjoon was wrongfully dismissed ten years ago, and is entitled to all benefits owing to him from the NBS.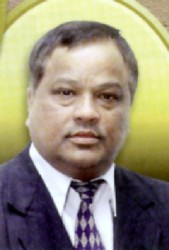 A computation of damages will be made by Justice Brassington Reynolds tomorrow.
Arjoon, Kent Vincent and Kissoon Baldeo, all senior staffers at the NBS, had been dismissed and charged in connection with a multi-million-dollar fraud in June 2007.
Vincent and Baldeo were freed of all charges by former acting Chief Magistrate Priya Sewnarine-Beharry on October 12, 2011, while charges against Arjoon were dismissed in November 2010.
Arjoon had taken his case to the Ombudsman who found that he had been wrongfully charged. He had also filed suit against the NBS.
Comments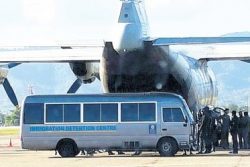 (Trinidad Guardian) A Venezuelan military aircraft landed at Piarco International Airport yesterday to take back 82 nationals to their homeland.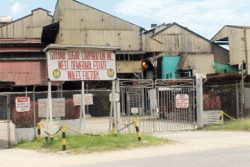 Three companies, including two regional conglomerates, have expressed interest in taking over the shuttered Wales, West Bank Demerara sugar estate in a deal that is expected to see the development of significant agro-processing operations here.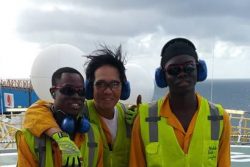 Twenty-three Guyanese, including a doctor, have been working on a drill ship contracted to ExxonMobil for oil operations and yesterday the company flew seven journalists to the site for a firsthand look at operations.
In the first public exercise of its powers, the Local Government Commission (LGC) has instructed the Rose Hall Town Council to rescind its recent hiring of a Town Clerk, while saying that it exceeded the authority given to it to recruit candidates for the post.