Court rules in favour of Arjoon
The court this afternoon ruled that former New Building Society (NBS) Chief Executive Officer Maurice Arjoon was wrongfully dismissed ten years ago, and is entitled to all benefits owing to him from the NBS.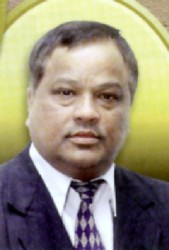 A computation of damages will be made by Justice Brassington Reynolds tomorrow.
Arjoon, Kent Vincent and Kissoon Baldeo, all senior staffers at the NBS, had been dismissed and charged in connection with a multi-million-dollar fraud in June 2007.
Vincent and Baldeo were freed of all charges by…to continue reading this article, please subscribe.  Already a subscriber ? Sign In