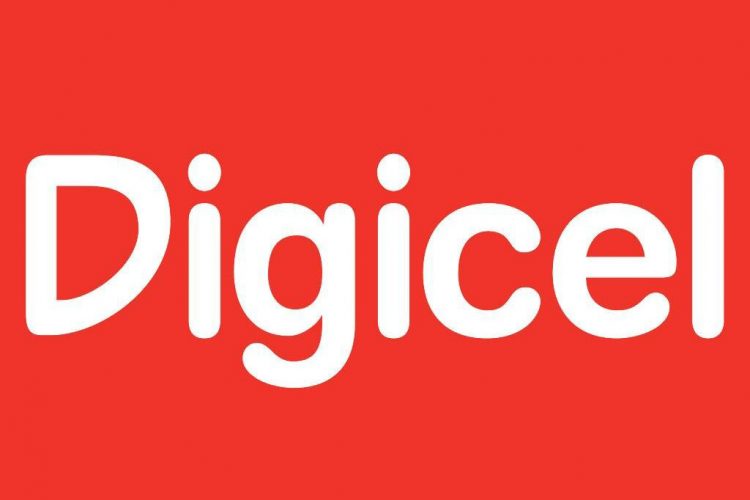 Local cell phone service provider, Digicel is set to significantly scale down staff here by year end with some employees already having accepted severance packages offered, sources close to the company say.
Stabroek News was told by staff of the company that the amount of jobs would be cut by around half.
One employee told this newspaper that they were advised at a meeting of the global downsizing by the Irish-owned company and it meant that she along with many others would no longer be employed. "They said that some departments were no longer needed and they had formally notified everyone," one staff member said.
However, numbers such as 200 jobs to be cut were disputed by Digicel's Regional Chief Executive Officer, Gregory Dean who pointed out that only about 170 persons are directly employed by the company here. Dean currently is charged with responsibility for Guyana, Aruba, Bonaire and Curacao.
He did not deny that there were job cuts but said that the company was "restructuring" and promised to put this newspaper on to someone who would speak on the issue. He forwarded questions sent via email to Head of Group Public Relations, Antonia Graham who promptly replied.
However, Graham did not address the concerns raised as it pertains to Guyana and instead sent a global release from the company, previously reported,  saying that there will be an "approximate 25% reduction of the global workforce over the next 18 months."
When asked for subsequent clarifications she said, "I gave you the information I can share at this point…as we have other updates we will provide them."
Back in February of this year, the Irish telecoms company announced that it would cut over 1500 jobs globally.
According to a February report in the Irish Times, the restructuring is aimed at overhauling the debt-laden business.
The report said that the Bermuda-based company hired consultants in December to aid it in cutting a €6.2 billion debt, which credit analysts had described as "unsustainable".
Digicel had announced a restructuring that involves cutting 25 per cent of its workforce and signing a new deal with a Chinese group, ZTE.
Digicel's statement did not say how many people it employed, but the Irish Times said that figures published ahead of an abandoned flotation bid in 2015 showed that it had 6,334 permanent staff and a further 989 on temporary contracts.
Those numbers have not altered significantly since then. It is understood that Digicel's Head, Denis O'Brien's group will focus on its permanent staff when it is actually cutting jobs and that the final tally is likely to be more than 1,500.
The company's Head of Group Public Relations that this newspaper corresponded with repeated some of what the company had said back in February and provided additional information.
She pointed out that the company was  re-designing its organisation to be fit for purpose for 2030 and beyond and that its future market structure will comprise a small number of regional hubs with two for the Caribbean and Central America regions and two for the Pacific region. They will house back office centralised functions and deliver shared services.
"This means that staff in our 31 markets will be focused on sales and enhanced service delivery and resources and investment are prioritised to drive competition and innovation. This will result in an approximate 25% reduction of the global workforce over the next 18 months. The first step will be the offering of an Enhanced Voluntary Separation Programme to all staff across the globe. As this is an Enhanced Voluntary Separation Programme, it is not possible to predict what volume of applications we will get," she explained.
Comments

SYDNEY,  (Reuters) – England's Jos Buttler struck a belligerent unbeaten 100 to set up a 16-run win over Australia in the third one-day international on Sunday, as the touring side took an unassailable 3-0 lead in the five-match series.

The Public Procurement Commission (PPC) hopes that by the end of this year debarment legislation would be in place as it will soon begin meeting with stakeholders on a draft.

A bill to provide a legal framework for the protection of witnesses was passed without amendment by the National Assembly on Friday evening despite arguments by the parliamentary opposition that it failed to take into account modern challenges.

The ownership of over $7 million in local and foreign currencies and several vehicles that were all seized during a raid by the Customs Anti-Narcotics Unit (CANU) at Soesdyke, East Bank Demerara on Friday has raised questions and a separate probe is expected to be launched.

Weeks after its major oil find at the offshore Ranger-1 well in the Stabroek Block, ExxonMobil's local subsidiary is preparing to begin drilling at the Pacora-1 well site in the same area.