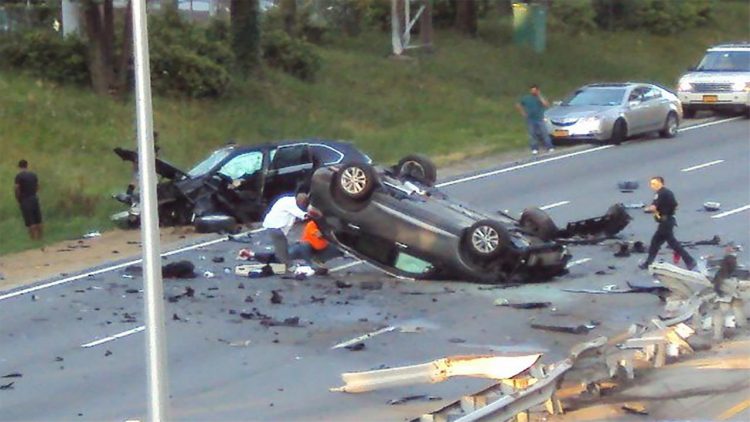 An overseas-based Guyanese teenager died in a horrific accident in New York yesterday morning while he was on his way home.
The dead teen has been identified as Akeem Grant, 16, known as "DJ Akeem", formerly of 46 Stanleytown, New Amsterdam.
According to ABC7 New York, the early-morning crash on the Grand Central Parkway in Queens near 188th Street in Jamaica Estates, left Grant dead and eight others injured. Grant died on the scene, the news agency reported yesterday.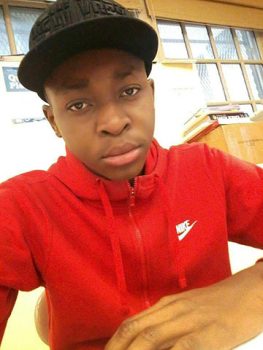 Two of the injured are in critical but stable condition and are hospitalized at Jamaica Hospital and North Shore Medical Center while the others suffered minor injuries and were treated and sent away, ABC7 New York reported.
Yesterday, an uncle of Grant said that the family is too devastated to speak. He stated that the family received a call after 6.30 yesterday morning informing them of the tragic accident.
Stabroek News learnt that as Grant and his friends were making their way home yesterday morning they collided with another vehicle.
From pictures seen by this newspapers three vehicles were involved in the accident.
Two of which were totalled as a result of the impact.
Comments

The leadership of the Alliance For Change (AFC) is to formally write A Partnership for National Unity (APNU) on a revision of the Cummingsburg Accord which birthed the coalition and saw it winning the 2015 general elections.

The Education Ministry is probing a complaint against a teacher of the Bishops' High School, who is accused of sexually grooming and molesting female students during the 10 years he has worked there.

The Special Purpose Unit (SPU), which was set up to spearhead the divestment and privatization of GuySuCo assets, yesterday moved one step closer to selecting an accounting firm to provide a valuation of assets belonging to the sugar company.

Four men were yesterday taken before a city magistrate on a charge that they stole over $2 million in cash and valuables during a violent robbery at the Stabroek Market.

While the police force remains silent on the investigation into the murder of school teacher Kescia Branche, her father said that the family can only remain patient and hopeful that one day justice will prevail and his daughter's killer/s will be apprehended.