No sign of jail-break 'masterminds'
-one week after
One week after the Camp Street Prison fire and jail-break which saw six prisoners escaping, joint services operations continued yesterday in Region 4 in search of the suspected criminal masterminds Mark Royden Williams, Uree Varswyck and the other escapees.
The three others are Stafrei Alexander, Cornelius Thomas and Cobena Stephens. The sixth man Desmond James, was captured on Friday evening as he hid in a shack at Canal Number One Village, Region 3.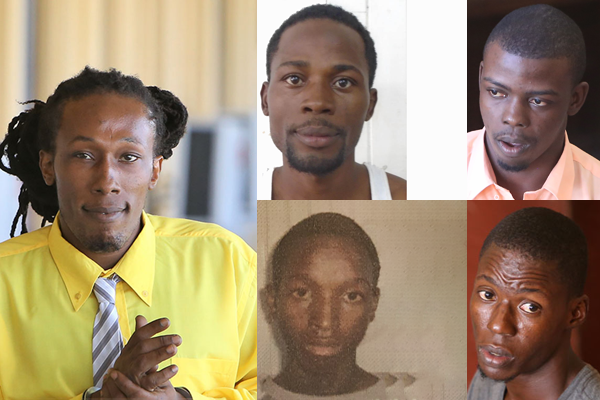 While the Ministry of Public Security and the heads of the disciplined forces remained silent on if active pursuits of the criminals were being made, soldiers and police were seen in the D'Urban Backlands area of Georgetown yesterday as an army helicopter hovered overhead.
Commissioner of Police Seelall Persaud had said that the police believe that four of the men: Williams, Alexander, Varswyck and Thomas were moving together. He told the Private Sector Commission on Friday evening that …to continue reading this article, please subscribe.  Already a subscriber ? Sign In
Most Read This Week