The body of Ravin Piper, the boy who went missing along with his father after the boat they were travelling in collided with another in the Moruca River, North West District, between Friday evening and Saturday morning, was found early yesterday.
Ravin, 18, and George Piper, his father, 41, both farmers, were reportedly tossed out of their vessel at the mouth of the Moruca River, North West District about 10 pm on July 14.
According to a police press release yesterday, the body of Ravin was found about at 8 yesterday morning by ranks of the Coast Guard.
The Coast Guard continued to search for Piper's father but were unsuccessful. The police had mistakenly said that the two were brothers.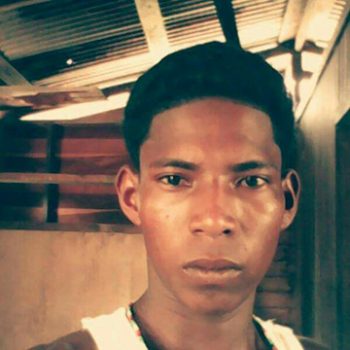 George's sister, Paula (only name given),  told Stabroek News that based on information she received, her nephew and her brother were heading home along with another individual. She added that while travelling, though their lights were on, a boat coming in the opposite direction collided with them. The woman indicated that the third passenger of the boat jumped overboard before the collision occurred but her brother and nephew were unable to do so in time.
She added that she has not seen her brother, a father of eight, for quite a while since she lives in Georgetown.
She expressed how saddened she was at the fact that she might only be able to see his body, once found.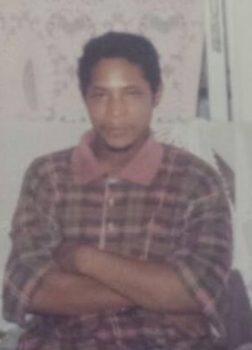 Paula expressed her bewilderment with the fact that the third passenger of her brother's boat has been in custody since the incident occurred.
She added that the police are not saying anything about the passengers of the other boat.
At the time of the collision, the police said that the two were returning home from the Pomeroon River in a 17-ft vessel, captained by owner, Uklana France of Father's Beach, North West District, Region One and who was rescued.
The mishap occurred, the police said, when a vessel owned by the Kumaka District Hospital, allegedly collided with the other.
As a result of the impact, the captain of the Government vessel and four occupants were also hurled overboard.
River collisions have become a serious problem in recent years and the Maritime Administration Department had announc-ed a series of steps to reduce the likelihood of these.
Comments

The Customs Anti-Narcotic Unit (CANU) today said that Tiffini Collison, 26-years-old of F 21 Samaan Street Guyhoc Park, Georgetown posted four hammocks suspected to have been saturated with cocaine to an address in the USA through an International Courier Service in Georgetown sometime last week.

President David Granger (centre) today met  President of Chevron Africa and Latin America Exploration and Production Company,  Clay Neff (third from right).

Anthony Weiner   NEW YORK,  (Reuters) – Former U.S. Congressman Anthony Weiner was sentenced to 21 months in prison today for sending sexually explicit messages to a 15-year-old girl, setting off a scandal that played a role in the 2016 U.S.

A family's preparation for a memorial service ended tragically early yesterday morning when bandits stormed into their home in  East La Penitence and discharged several rounds, fatally wounding a man and injuring two of his brothers.

(Trinidad Express) The Trinidad and Tobago Defence Force and Coast Guard have been at the helm of a dramatic rescue of a family of four, including two small children, who lived in a car for four days after their home in Dominica was destroyed last Monday by Hurricane Maria.