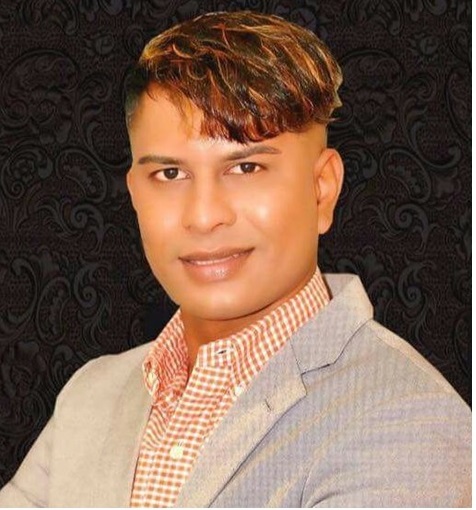 There is ample evidence constituting probable cause that US-based Guyanese Marcus Brian Jainarine Bisram murdered Number 70 Village carpenter Faiyaz Narinedatt, according to a pretrial memorandum in support of his extradition filed in Magistrate Judge Peggy Kuo's court by the prosecution.
According to acting US Attorney for the Eastern District of New York Bridget M Rohde, the Extradition Treaty between the US and the United Kingdom of December 22, 1931 stipulates that probable cause should be established that an accused, whose extradition is being sought, committed offences.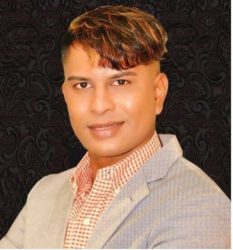 "In the case at hand, there is ample evidence constituting probable cause that Bisram committed murder, as charged," the acting US district attorney said in the memorandum.
She pointed out that according to an affidavit from attorney in the office of Guyana's Director of Public Prosecutions (DPP) Diana Kaulesar-O'Brian, in order to convict Bisram, the prosecution would ultimately need to prove at trial that he intended to kill Narinedatt and that he either counselled, procured, or commanded other individuals to kill him.
Rohde also pointed out that another affidavit, sworn to by Corporal Germaine Laundry, states that witnesses allege that on October 31, 2016 Bisram hosted a party at his residence in Guyana and following an altercation with the now dead man, which resulted in Bisram being slapped after he allegedly sexually assaulted Narinedatt, he ordered five men, including his bodyguards to beat and kill him.
The corporal's statement said this scenario was corroborated by multiple witness and one of the now charged men admitted in a statement that Bisram told him to beat Narinedatt and that he cuffed the now dead man when he was in the drain.
"Based on the aforementioned evidence, there is ample basis for a person of ordinary prudence to entertain a reasonable belief that Bisram intended for Narinedatt to be killed and ordered other individuals to carry out the homicide," the memorandum argued.
Bisram is behind bars in the US following his arrest on July 4 in New York pursuant to a complaint warrant issued by Magistrate Judge James C Francis IV on June 16. Arguments in the extradition trial are set to commence on August 7.
It was also argued that the dual criminality under the treaty, which stipulates that the conduct involved in foreign offence would be criminal under either US federal law, the law of the state in which the hearing is held or the law of a preponderance of the states, is easily met in Bisram's case as he would have been subjected for prosecution in the US for the offence he is charged with in Guyana.
"Accordingly, the offence for which Bisram's extradition has been requested is covered by the treaty," Rhode stated.
Meanwhile, the memorandum also argued that Bisram is barred from introducing evidence to contradict the evidence submitted by Guyana in support of its request to have him extradited. It was pointed out that due to the nature and limited purpose of an extradition hearing an accused's opportunity to challenge the evidence introduced against him is very circumscribed.
"An accused may not introduce evidence that contradicts the evidence submitted on behalf of the requesting country but may introduce evidence explaining the submitted evidence," it was stated.
Five other men, including Bisram's bodyguard, were charged with the murder.
Bisram, police have alleged, procured and commanded Orlando Dickie, Radesh Motie, Diodath Datt, Harri Paul Parsram, and Niran Yacoob to murder Narinedatt between October 31 and November 1, 2016, at Number 70 Village, Berbice. A preliminary inquiry into the murder charge against them is ongoing.
A post-mortem examination performed on Narinedatt's body found that he died from cerebral haemorrhage with multiple skull fractures, fractured spine, ruptured spleen and liver, fractured arm and pulmonary contusions.
Comments

WASHINGTON,  (Reuters) – A former senior official in Donald Trump's 2016 presidential campaign, Rick Gates, pleaded guilty today to conspiracy against the United States and lying to investigators, and is cooperating with a federal probe into Russia's role in the election.

(Trinidad Guardian)  "Dwight, I forgive you." So stated reigning Chutney Soca Monarch Neval Chatelal in an open letter to former T&T and Manchester United striker Dwight Yorke yesterday, following the repayment of a $250,000 loan.

The controversial Production Sharing Agreement (PSA) signed between the government and ExxonMobil's local subsidiary and partners is final and will not be subject to any changes, Minister of State Joseph Harmon said yesterday.

General Manager Holly Greaves yesterday said the National Insurance Scheme (NIS) is re-examining its investment in the Berbice Bridge after dismal returns over the past few years.
A gunman yesterday afternoon shot and robbed a senior CARICOM Secreta-riat employee after he left the Republic Bank (Guyana) Limited branch at Triumph, East Coast Demerara (ECD), in what is the most recent attack on the bank's customers.