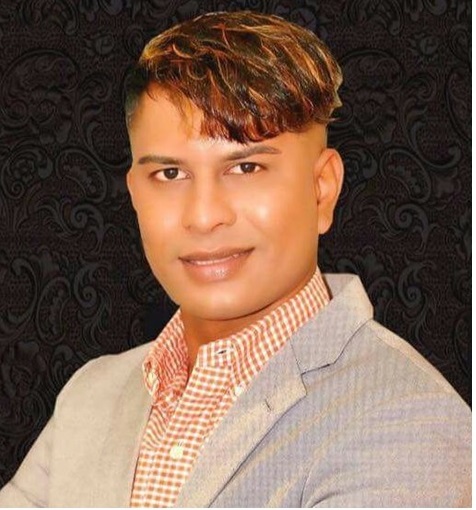 There is ample evidence constituting probable cause that US-based Guyanese Marcus Brian Jainarine Bisram murdered Number 70 Village carpenter Faiyaz Narinedatt, according to a pretrial memorandum in support of his extradition filed in Magistrate Judge Peggy Kuo's court by the prosecution.
According to acting US Attorney for the Eastern District of New York Bridget M Rohde, the Extradition Treaty between the US and the United Kingdom of December 22, 1931 stipulates that probable cause should be established that an accused, whose extradition is being sought, committed offences.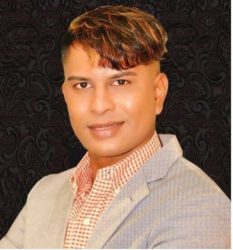 "In the case at hand, there is ample evidence constituting probable cause that Bisram committed murder, as charged," the acting US district attorney said in the memorandum.
She pointed out that according to an affidavit from attorney in the office of Guyana's Director of Public Prosecutions (DPP) Diana Kaulesar-O'Brian, in order to convict Bisram, the prosecution would ultimately need to prove at trial that he intended to kill Narinedatt and that he either counselled, procured, or commanded other individuals to kill him.
Rohde also pointed out that another affidavit, sworn to by Corporal Germaine Laundry, states that witnesses allege that on October 31, 2016 Bisram hosted a party at his residence in Guyana and following an altercation with the now dead man, which resulted in Bisram being slapped after he allegedly sexually assaulted Narinedatt, he ordered five men, including his bodyguards to beat and kill him.
The corporal's statement said this scenario was corroborated by multiple witness and one of the now charged men admitted in a statement that Bisram told him to beat Narinedatt and that he cuffed the now dead man when he was in the drain.
"Based on the aforementioned evidence, there is ample basis for a person of ordinary prudence to entertain a reasonable belief that Bisram intended for Narinedatt to be killed and ordered other individuals to carry out the homicide," the memorandum argued.
Bisram is behind bars in the US following his arrest on July 4 in New York pursuant to a complaint warrant issued by Magistrate Judge James C Francis IV on June 16. Arguments in the extradition trial are set to commence on August 7.
It was also argued that the dual criminality under the treaty, which stipulates that the conduct involved in foreign offence would be criminal under either US federal law, the law of the state in which the hearing is held or the law of a preponderance of the states, is easily met in Bisram's case as he would have been subjected for prosecution in the US for the offence he is charged with in Guyana.
"Accordingly, the offence for which Bisram's extradition has been requested is covered by the treaty," Rhode stated.
Meanwhile, the memorandum also argued that Bisram is barred from introducing evidence to contradict the evidence submitted by Guyana in support of its request to have him extradited. It was pointed out that due to the nature and limited purpose of an extradition hearing an accused's opportunity to challenge the evidence introduced against him is very circumscribed.
"An accused may not introduce evidence that contradicts the evidence submitted on behalf of the requesting country but may introduce evidence explaining the submitted evidence," it was stated.
Five other men, including Bisram's bodyguard, were charged with the murder.
Bisram, police have alleged, procured and commanded Orlando Dickie, Radesh Motie, Diodath Datt, Harri Paul Parsram, and Niran Yacoob to murder Narinedatt between October 31 and November 1, 2016, at Number 70 Village, Berbice. A preliminary inquiry into the murder charge against them is ongoing.
A post-mortem examination performed on Narinedatt's body found that he died from cerebral haemorrhage with multiple skull fractures, fractured spine, ruptured spleen and liver, fractured arm and pulmonary contusions.
Comments

Charlotte, NC – September 18, 2016: San Francisco 49ers quarterback Colin Kaepernick (7) walks off the field at Bank of America Stadium with his fist up in the air after their game against the Panthers.(Gerry Melendez for ESPN) NEW YORK, (Reuters) – President Donald Trump and the sports world engaged in an intensifying spat on Saturday after he called for National Football League owners to fire players who protest during the U.S.

The body of 13-year-old Leonard Archibald, who was raped and then dumped in the Berbice River, was recovered this afternoon.

Lawrence Duprey (Trinidad Express) Former executive chairman of CL Financial Lawrence Duprey was ordered by a Florida judge in July to pay more than US$60 million to British American Insurance Company (BAICO) in damages in relation to the TT$1.9 billion Green Island project in Osceola County, Florida.

Bharrat Jagdeo The PPP/C is committed to constitutional reform, says Opposition Leader Bharrat Jagdeo.

Ray Lengend Ray Lengend who went on a fire-bombing spree of mosques throughout southeast Queens, this week pleaded guilty to the crimes against Muslims who the 45-year-old Guyanese man claimed in 2012 had been "trying to take over his life", according to the Times Ledger in Queens, New York.