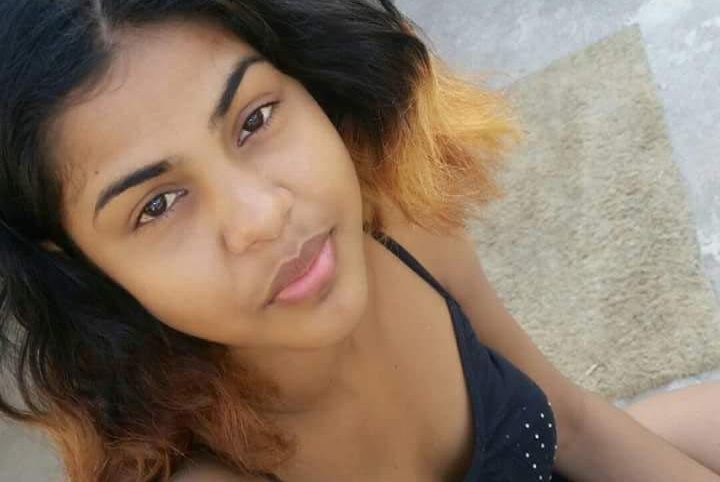 The Number Two Village, East Canje Berbice, 16-year-old, who was found with her throat slit on Saturday around 1 pm died from strangulation, according to the results of a post-mortem examination which was conducted yesterday.
The teen's mother, Indrawattie Narain, 42, yesterday evening relayed the results of the autopsy to Stabroek News via telephone. She said, "It look like he strangle she and then he slit she throat." She then broke down in tears.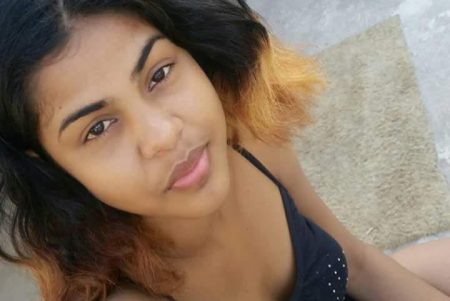 Parbattie Lakhpal also known as 'Rosanna,' of Lot 369 Number Two Village, East Canje, Berbice was discovered with her throat slit in the living room of her apartment around 1 pm on Friday.
The suspect, Ryan Singh, 25, formerly of Eccles, East Bank Demerara, who was Lakhpal's common-law husband, is currently being sought by the police. Relatives believe the unemployed man may have fled to neighbouring Suriname, since he once worked as a "trader", who brought "expensive alcohol from Suriname".  Police told Stabroek News, that they have not yet received any major leads.
Meanwhile, when Narain was asked yesterday about reports that Singh had been on the run, after allegedly stabbing his former girlfriend several times, she said had been unaware of this. However, she recalled that at one point her daughter had told her that Singh was "running from the police," but never gave a reason. "I don't know if she did know. But she did tell me he was running from the police. Honestly, I don't know how she coulda live with him and know he did something like this," the woman said.
She said the entire situation was confusing, since she is now being given a lot of information, which had she been privy to it earlier might have seen her intervene and possibly save her daughter from being harmed.
Singh and Lakhpal eloped and had been living together since last year August. Lakhpal at that time was a third form student at the Berbice Educational Institute.
Comments

England's Moeen Ali celebrates his century Action Images via Reuters/Peter Cziborra   BRISTOL, England,  (Reuters) – Moeen Ali hit the second fastest one-day international century in England's history to set up a win over West Indies by 124 runs today.

Keriako Tobiko   NAIROBI, (Reuters) – Kenya's chief prosecutor has directed the department of criminal investigations and the anti-corruption commission to investigate election board officials over possible offences in the invalidated Aug.

A family preparing for a memorial service today was attacked by armed bandits in East La Penitence and one brother succumbed to bullet wounds and two others have been admitted to hospital.

Prime Minister Roosevelt Skerrit of the Commonwealth of Dominica addresses the general debate of the General Assembly's seventy-second session.

Residents of East Bank Berbice were in anger and disbelief yesterday as the decomposing body of 13-year-old Leonard Archibald, who was raped and then dumped into the Berbice River, was finally found, while the main suspect in the crime was accused by young boys of carrying out a series of attacks on them over a number of years.