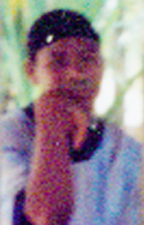 Accused Basil Morgan was yesterday cleared of the 2009 murder of Woodette Roberts by Justice James Bovell-Drakes, who upheld a no-case submission that he had previously overruled.
The judge had initially set yesterday morning for summing-up of the case for the jury, after which he would have been expected to hand it over to them for deliberation and the possible return of a verdict.
When the proceedings resumed at the High Court in Georgetown, however, Justice Drakes informed the court that after reviewing the evidence, he found that the prosecution failed to prove beyond a reasonable doubt that Morgan was in any way responsible for Roberts' murder. As a result, the judge directed the jury to unanimously return a formal not guilty verdict to the charge.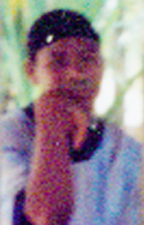 The judge said that with the exception of one state witness, whose testimony was challenged under cross-examination, no other witness testified to seeing Morgan at the scene of the crime.
Further, referencing the prosecution's case that Morgan was acting in a joint enterprise, the judge said that when he looked at the evidence, he found no unlawful act of which the man was a part, nor was there any witness produced by the state, to so substantiate.
"Out of nothing, comes nothing," the judge declared.
Justice Drakes stressed that the state failed in discharging its burden of proving the case against Morgan beyond a reasonable doubt.
The charge against Morgan was that on November 4, 2009, at Dora, Soesdyke-Linden Highway, he murdered Roberts. It was the state's case that on the day in question, Morgan, in the company of others, murdered Roberts in the course or furtherance of a robbery.
Morgan was initially charged jointly with Colin Jones, called "Bonnie," Randy Mars, called "Ratty," Jafar Simpson, and Watson, who all pleaded guilty earlier this year, to the charge of manslaughter for the unlawful killing of Roberts.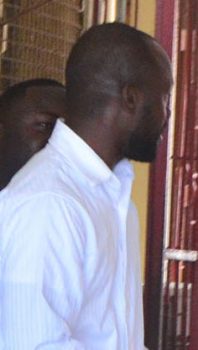 Morgan had, however, always maintained his innocence, and had made clear his intention of challenging the charge at trial.
Other members of the gang, led by Jones, admitted to unlawfully killing Roberts, and were sentenced for this, as well as their roles in a series of other 2009 crimes, manslaughter, the attempted murder of policemen and setting a section of the Supreme Court on fire. Jones was sentenced to 25 years, after copping to 12 charges, including three counts of manslaughter, the attempted murder of policemen and setting fire to the Supreme Court. Mars, Simpson and Watson, however, were each sentenced to 19 years in jail after pleading guilty to their respective roles in the crimes.
Though Morgan was told that he was free to go, he merely walked out of the courtroom freed of that charge, but he remains imprisoned on a number of other charges, including setting a section of the Supreme Court on fire.
At the close of the prosecution's case last week, Justice Bovell-Drakes overruled a no-case submission, which Morgan's attorney, Lyndon Amsterdam, had made, and thereafter called on the accused to lead his defence.
Morgan had told the court that he neither killed nor did he have anything to do with Roberts' murder.
Opting to lead his defence in unsworn testimony from the prisoner's dock, he had stressed that he never "planned, agreed nor assisted" anyone to hijack any vehicle or to kill anyone.
Morgan said that in 2009, he worked as a taxi driver, while at the same time trying to establish his lumber business.
According to him, he did taxi work for David Anthony Watson, called "Tupac," one of the four persons with whom he was acquainted, and who was convicted in April for the murder.
To the use of a car, which the prosecution contended surrounded the case, Morgan had told the court that he never owned, nor did he ever drive a Toyota Carina 212.
He said that at the time he owned a Nissan Sentra and added that "in the darkest of night," no one would mistake one model of vehicle for the other.
Declaring his innocence, Morgan said he had been in custody since 2010 and has had to endure two prison fires during that time, suffering in the process for something he did not do.
The state was represented by prosecutors Tuanna Hardy, Tamieka Clarke and Seeta Bishundial.
Comments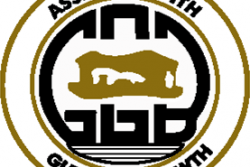 Following continuing concerns over health dangers from mercury, the Guyana Gold Board's laboratory at Upper Brickdam will close at the end of business today.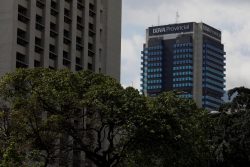 CARACAS,  (Reuters) – Venezuela's hyperinflation has turned the struggling OPEC nation's once-powerful banks into warehouses of useless cash that are worth a total of only $40 million, according to a Reuters analysis of regulatory data.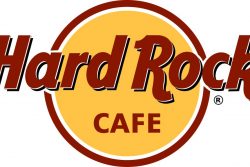 MovieTowne Guyana today announced that international restaurant chain Hard Rock Café will be one of its tenants when it opens up at Turkeyen.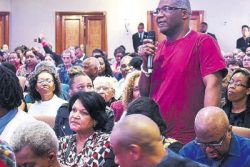 (Trinidad Guardian) Prime Minister Dr Keith Rowley yesterday urged T&T nationals in the United Kingdom to return home and help fight crime by sharing their experiences and expertise.