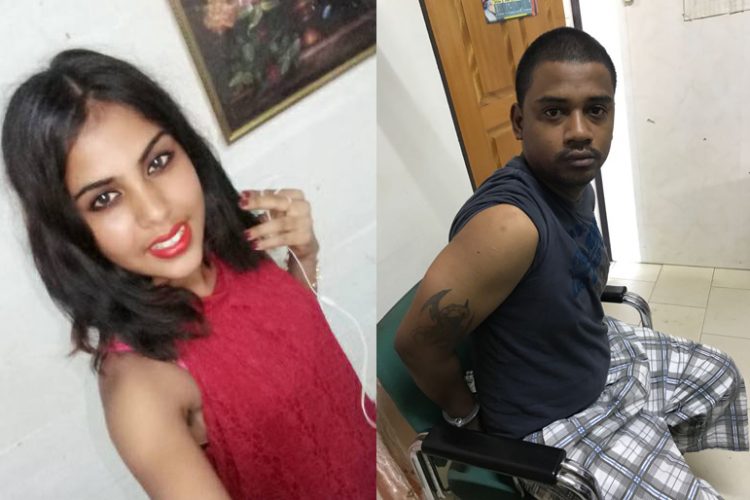 The man who fled the scene after allegedly murdering his 16-year-old wife two Saturdays ago in Number Two Village, East Canje Berbice, was yesterday apprehended in Springlands, Upper Corentyne around 11.30 pm.
Commander of B Division, Paul Williams told Stabroek News yesterday afternoon that the suspect Ryan Singh was arrested in Springlands "on a road". Williams noted, that the suspect, who had a recent haircut has since told investigators that he was hiding out in an abandoned house in Springlands.
After being placed into custody, the suspect was taken to the Springlands Police Station then to the New Amsterdam Police Station, where he was questioned, after which he was taken to the Reliance Police Station.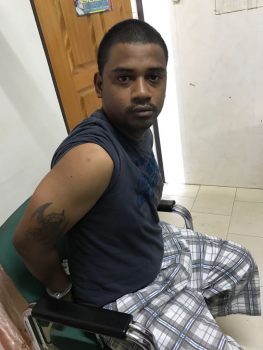 Parbattie Lakhpal, also known as 'Rosanna,' 16, of Lot 369 Number Two Village, East Canje, Berbice was discovered neatly covered with sheets and pillows with her throat slit in the living room of her apartment around 1 pm on July 29. Her common law husband, Singh, 25, formerly of Eccles, East Bank Demerara, allegedly slit the teen's throat during a fight, after which he had fled the scene.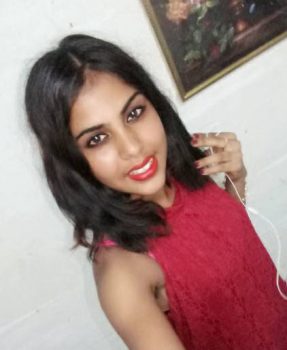 Lakhpal's mother, Indrawattie Narain, 42, when contacted yesterday afternoon stated, that the police informed her that the man had been apprehended. She said, the lawmen showed her a picture of Singh in custody and asked her to confirm if that was indeed her son in law. "Yes is he in the picture, but I want see him for myself when he come here to make sure them catch him", the still grieving woman said.
Police at this time are continuing the investigation. Singh is likely to be charged with murder before the end of the week.
Comments

A Brooklyn, New York  man was convicted of manslaughter yesterday for shooting a Guyanese high school girl who authorities said he wanted to date.

(Trinidad Guardian) Soca superstar Machel Montano and music producer Kernal Roberts have won their appeal against their convictions for assaulting a group of friends at a nightclub, almost a decade ago.

By December 29, approximately 4,000 employees across the sugar industry will be without a job, the Guyana Sugar Corporation (GuySuCo) says.
While stating that he is deeply concerned about the significant gap in the appointment of a substantive Chancellor of the Judiciary and Chief Justice, President David Granger yesterday said that he is working to have this issue resolved at the earliest opportunity.
Speaker of the National Assembly, Dr Barton Scotland yesterday disallowed a motion by  PPP/C MP Irfaan Ali to adjourn the budget deliberations in order to facilitate a debate on the controversial US$18 million ExxonMobil signing bonus.