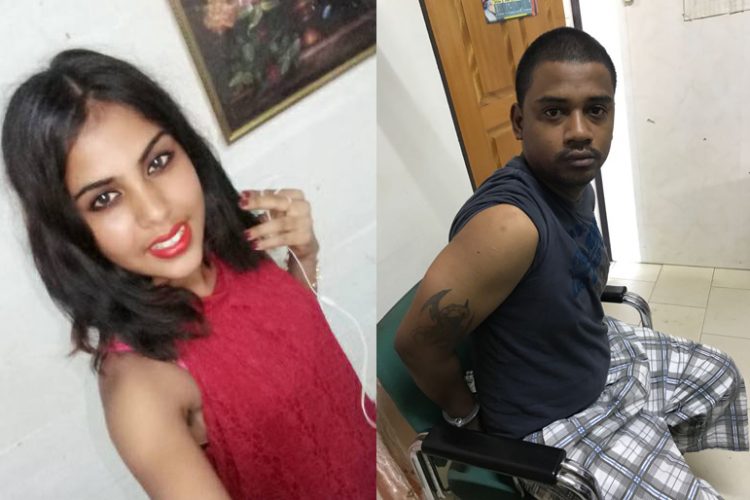 The man who fled the scene after allegedly murdering his 16-year-old wife two Saturdays ago in Number Two Village, East Canje Berbice, was yesterday apprehended in Springlands, Upper Corentyne around 11.30 pm.
Commander of B Division, Paul Williams told Stabroek News yesterday afternoon that the suspect Ryan Singh was arrested in Springlands "on a road". Williams noted, that the suspect, who had a recent haircut has since told investigators that he was hiding out in an abandoned house in Springlands.
After being placed into custody, the suspect was taken to the Springlands Police Station then to the New Amsterdam Police Station, where he was questioned, after which he was taken to the Reliance Police Station.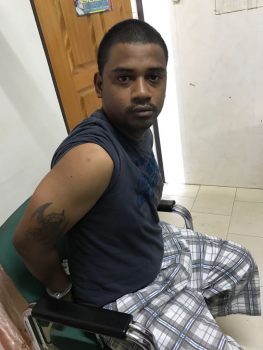 Parbattie Lakhpal, also known as 'Rosanna,' 16, of Lot 369 Number Two Village, East Canje, Berbice was discovered neatly covered with sheets and pillows with her throat slit in the living room of her apartment around 1 pm on July 29. Her common law husband, Singh, 25, formerly of Eccles, East Bank Demerara, allegedly slit the teen's throat during a fight, after which he had fled the scene.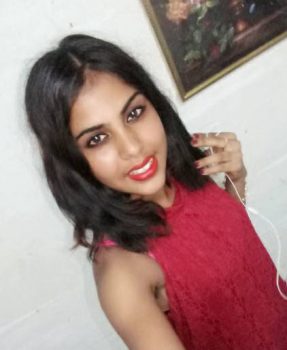 Lakhpal's mother, Indrawattie Narain, 42, when contacted yesterday afternoon stated, that the police informed her that the man had been apprehended. She said, the lawmen showed her a picture of Singh in custody and asked her to confirm if that was indeed her son in law. "Yes is he in the picture, but I want see him for myself when he come here to make sure them catch him", the still grieving woman said.
Police at this time are continuing the investigation. Singh is likely to be charged with murder before the end of the week.
Comments

President Robert Mugabe and his wife Grace attend a rally of his ruling ZANU (PF) in Chinhoyi, Zimbabwe, July 29, 2017.

CARACAS/HOUSTON, (Reuters) – Venezuela's state-run oil firm, PDVSA, is increasingly delivering poor quality crude oil to major refiners in the United States, India and China, causing repeated complaints, canceled orders and demands for discounts, according to internal PDVSA documents and interviews with a dozen oil executives, workers, traders and inspectors.

Lance Corporal Devon Fraser The Police say they are investigating a fatal accident which occurred about 2.20 this morning on the Lethem Public Road that resulted in the death of pedestrian Devon Fraser, 28, a Guyana Defence Force Lance Corporal of Buxton, East Coast Demerara.

(Trinidad Guardian) Preliminary investigations have revealed that the source of the oil spill that occurred in Chaguaramas over the weekend can be an offshore rig.

LONDON, (Reuters) – Over four million people in Britain are having difficulties paying their monthly bills, the Financial Conduct Authority (FCA) said on Wednesday, at a time when inflation is rising and interest rates may follow.