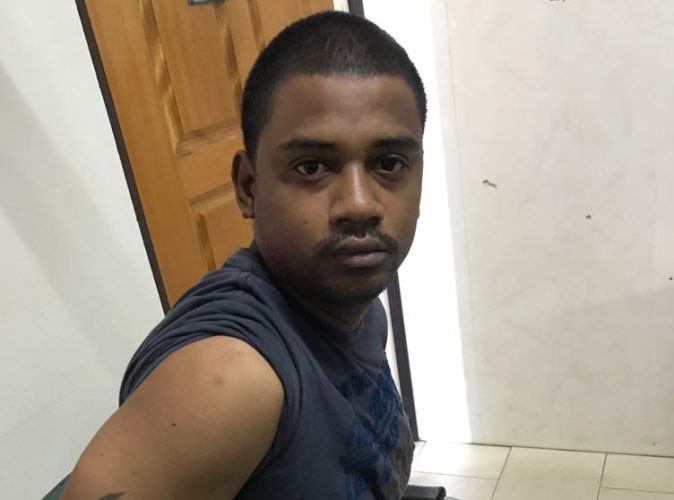 The suspect in the murder of a Canje girl was nabbed by the Surinamese police in Nickerie and not held by the authorities here at Springlands as had been erroneously reported by the cops.
In a statement today, the police  apologised for the error contained in a press release yesterday regarding the arrest of murder suspect Ryan Singh.
It said that Singh was arrested by Police Authorities in Nickerie, Suriname and handed over to Local Authorities here and this was initiated at the level of the Crime Chief of the Guyana Police Force, Wendell Blanhum.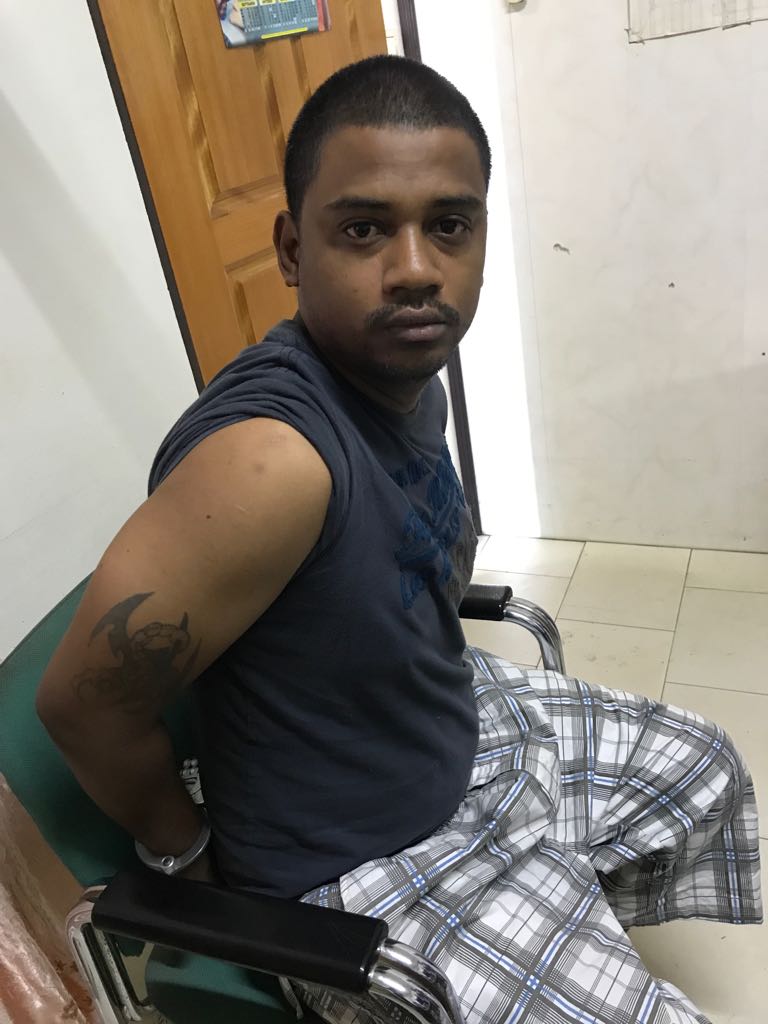 Extraordinarily, the police commander in Berbice had been unaware that Singh was apprehended in Suriname.
"It is unfortunate that the Divisional Commander of 'B' Division was not fully apprised of the circumstances surrounding this arrest", the police statement today said.
It also said that it wished to recognise the "continued excellent and harmonious …collaboration between Police Authorities in Suriname and the Guyana Police Force, which has grown and strengthened itself over the last years".
Initial reports received by Stabroek News were  that Singh had been apprehended in Nickerie. However the police subsequently put out a statement saying that he had been captured at Springlands.
"We sincerely apologise for the erroneous communication and wish to give full credit to the Police Authorities in Nickerie", the statement added.
The 30-year-old Singh is suspected of murdering his wife Parbatie Lakhpal at East Canje, Berbice on July 29, 2017
Comments

England's Moeen Ali celebrates his century Action Images via Reuters/Peter Cziborra   BRISTOL, England,  (Reuters) – Moeen Ali hit the second fastest one-day international century in England's history to set up a win over West Indies by 124 runs today.

Keriako Tobiko   NAIROBI, (Reuters) – Kenya's chief prosecutor has directed the department of criminal investigations and the anti-corruption commission to investigate election board officials over possible offences in the invalidated Aug.

A family preparing for a memorial service today was attacked by armed bandits in East La Penitence and one brother succumbed to bullet wounds and two others have been admitted to hospital.

Prime Minister Roosevelt Skerrit of the Commonwealth of Dominica addresses the general debate of the General Assembly's seventy-second session.

Residents of East Bank Berbice were in anger and disbelief yesterday as the decomposing body of 13-year-old Leonard Archibald, who was raped and then dumped into the Berbice River, was finally found, while the main suspect in the crime was accused by young boys of carrying out a series of attacks on them over a number of years.