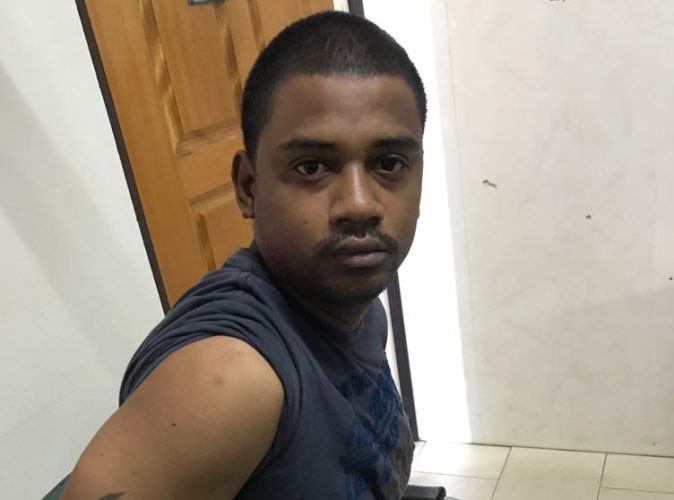 The suspect in the murder of a Canje girl was nabbed by the Surinamese police in Nickerie and not held by the authorities here at Springlands as had been erroneously reported by the cops.
In a statement today, the police  apologised for the error contained in a press release yesterday regarding the arrest of murder suspect Ryan Singh.
It said that Singh was arrested by Police Authorities in Nickerie, Suriname and handed over to Local Authorities here and this was initiated at the level of the Crime Chief of the Guyana Police Force, Wendell Blanhum.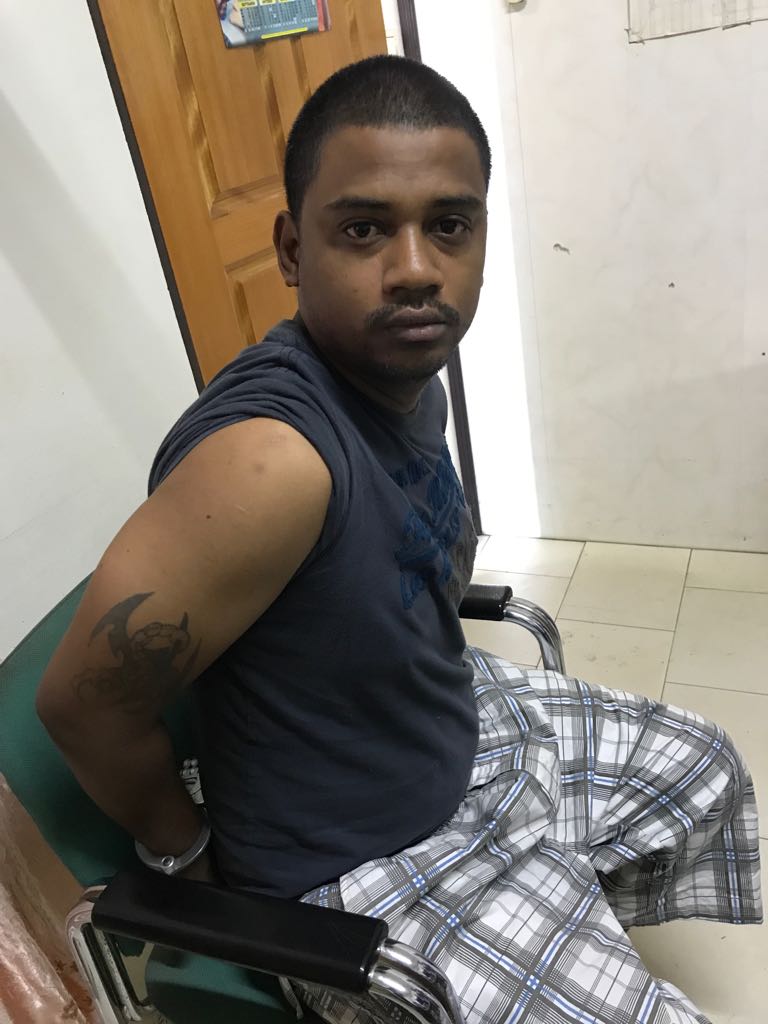 Extraordinarily, the police commander in Berbice had been unaware that Singh was apprehended in Suriname.
"It is unfortunate that the Divisional Commander of 'B' Division was not fully apprised of the circumstances surrounding this arrest", the police statement today said.
It also said that it wished to recognise the "continued excellent and harmonious …collaboration between Police Authorities in Suriname and the Guyana Police Force, which has grown and strengthened itself over the last years".
Initial reports received by Stabroek News were  that Singh had been apprehended in Nickerie. However the police subsequently put out a statement saying that he had been captured at Springlands.
"We sincerely apologise for the erroneous communication and wish to give full credit to the Police Authorities in Nickerie", the statement added.
The 30-year-old Singh is suspected of murdering his wife Parbatie Lakhpal at East Canje, Berbice on July 29, 2017
Comments

(Trinidad Express) A Las Lomas man was knifed to death by a woman during an argument on Friday.

Just days after its major oil find at the offshore Ranger-1 site in the Stabroek Block, ExxonMobil's subsidiary, EEPGL is preparing to begin drilling at the Pacora-1 well site.

WASHINGTON, (Reuters) – The world's most powerful government shut down today after President Donald Trump and the U.S.

-number of redundant workers at 4,763 The National Assembly yesterday approved nearly $2 billion to facilitate full severance by the end of January for a little more than 1,600 of the 4,763 sugar workers that have been made redundant.

Following criticism over government's handling of the restructuring of the Guyana Sugar Corporation (GuySuCo), President David Granger and members of his Cabinet yesterday met with the leadership of the Guyana Agricultural and General Workers' Union (GAWU) and the National Association of Agricultural, Commercial and Industrial Employees (NAACIE) to discuss the future of the sugar industry.