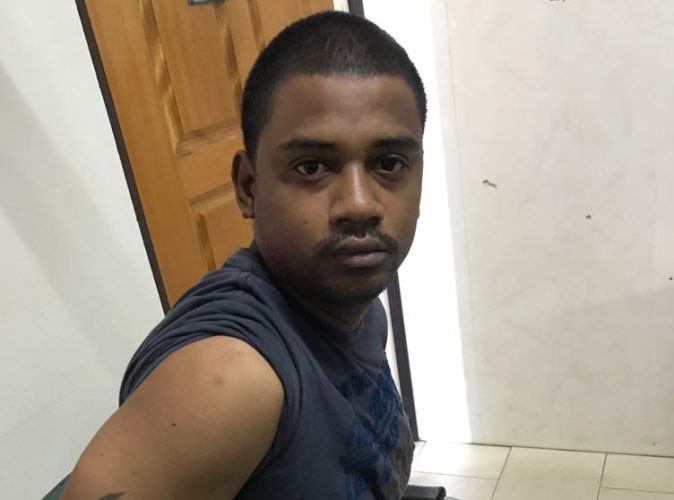 The suspect in the murder of a Canje girl was nabbed by the Surinamese police in Nickerie and not held by the authorities here at Springlands as had been erroneously reported by the cops.
In a statement today, the police  apologised for the error contained in a press release yesterday regarding the arrest of murder suspect Ryan Singh.
It said that Singh was arrested by Police Authorities in Nickerie, Suriname and handed over to Local Authorities here and this was initiated at the level of the Crime Chief of the Guyana Police Force, Wendell Blanhum.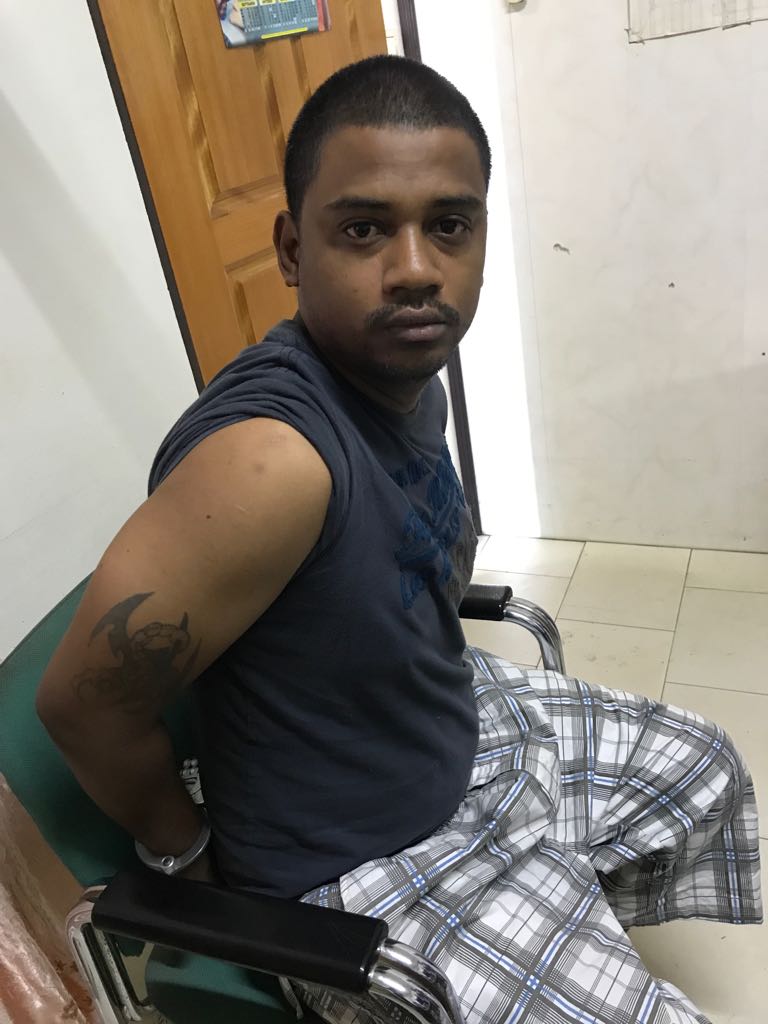 Extraordinarily, the police commander in Berbice had been unaware that Singh was apprehended in Suriname.
"It is unfortunate that the Divisional Commander of 'B' Division was not fully apprised of the circumstances surrounding this arrest", the police statement today said.
It also said that it wished to recognise the "continued excellent and harmonious …collaboration between Police Authorities in Suriname and the Guyana Police Force, which has grown and strengthened itself over the last years".
Initial reports received by Stabroek News were  that Singh had been apprehended in Nickerie. However the police subsequently put out a statement saying that he had been captured at Springlands.
"We sincerely apologise for the erroneous communication and wish to give full credit to the Police Authorities in Nickerie", the statement added.
The 30-year-old Singh is suspected of murdering his wife Parbatie Lakhpal at East Canje, Berbice on July 29, 2017
Comments

Commissioner of the Guyana Elections Commission, Sandra Jones has died. Jones became a member of GECOM in 2012 after the death of Deputy Mayor of Georgetown Robert Williams.

(Reuters) – Charles Manson, the wild-eyed cult leader who orchestrated a string of gruesome killings in Southern California by his "family" of young followers, shattering the peace-and-love ethos of the late 1960s, died on Sunday, prison officials said.

Attorney General (AG) Basil Williams SC says that construction of a local law school is still on the cards and that once the University of Guyana identifies the spot at the Turkeyen Campus where it will be located, work will begin.
The MovieTowne complex at Turkeyen, East Coast Demerara is now set to open next year, according to an advertisement in yesterday's Sunday Stabroek.

Team Innosys (Innovative Systems) yesterday beat out six other competitors to emerge the winners of this year's Hackathon, gaining the opportunity to develop their concept into a real database management system for tax collection at the local government level.